What a Demand Letter Is — And How to Write One
by Team eLocal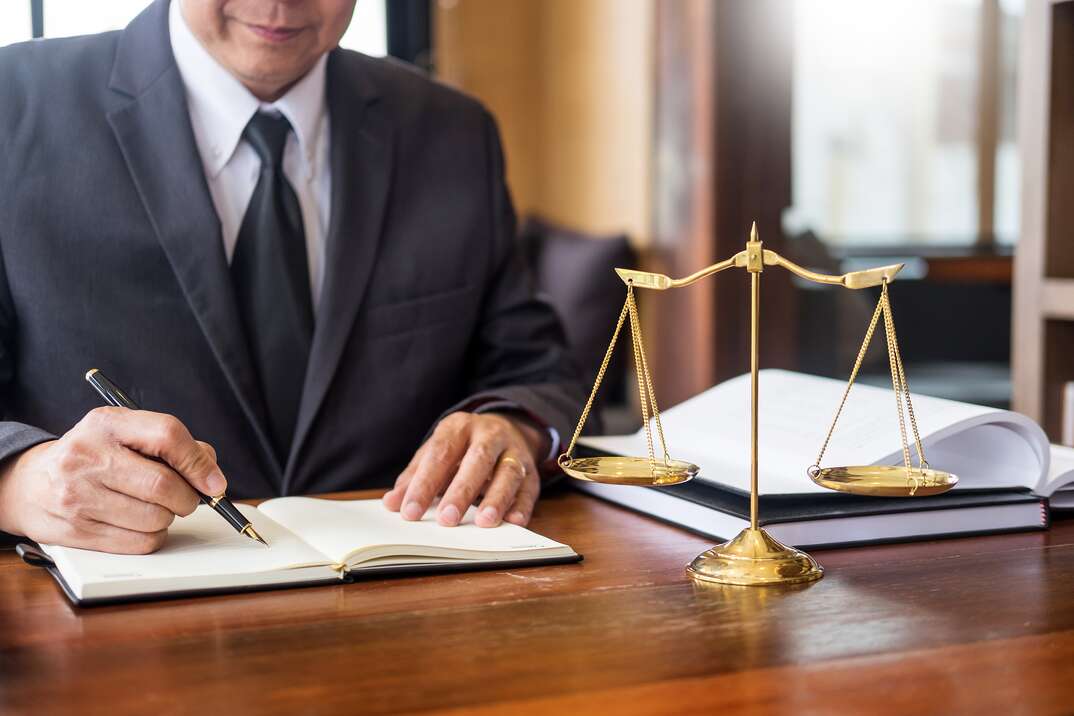 Reviewed by Carina Jenkins, J.D.
Maybe you're in a situation where an insurance company failed to pay what you were owed for an injury, a customer didn't pay for the services provided or your neighbor kept using your property after you asked them to stay out.
Sending a demand letter is one of the first steps when taking legal action against another person or company. If you're facing a legal problem, you'll want to understand when and how to send a demand letter.
What Is a Demand Letter?
A demand letter explains a conflict or legal dispute and directs the recipient on how to resolve the issue. The letter might demand monetary damages or ask the recipient to provide agreed-upon services. Other times, a demand letter might insist that the recipient stop trespassing on land or using copyrighted materials.
Demand letters usually describe a legal action the sender will take if the dispute isn't resolved. For example, a demand letter may state that an attorney will file a lawsuit if the demands aren't met within 30 days.
Talk to a Pro
Call to be connected to a local professional
What Are They Used For?
A demand letter may be used when less formal methods have failed to resolve a problem. For example, let's say you paid a contractor to work on your home, but the contractor didn't finish the job. If you ask him to return part of your payment and he refuses, sending a demand letter could be the next step.
In most cases, you send a demand letter before initiating litigation. Although these letters usually make specific demands, lawyers often use them as a starting point for negotiations.
Are Demand Letters Required?
Some states require you to send a demand letter before filing a court case. This requirement can reduce unnecessary litigation by giving the opposing party a chance to resolve the problem. Whether the law requires a demand letter depends on the type of case and jurisdiction. You should check local demand letter requirements or speak with a lawyer before filing a lawsuit.
Even if your state doesn't require a demand letter, you may still want to send one. A demand letter can help parties resolve the dispute without a court case, which is often desirable because litigation can be risky and expensive. Demand letters can also show the court that your actions have been fair and reasonable.
Do I Need an Attorney to Write a Demand Letter?
The law doesn't usually require you to hire a lawyer to write a demand letter. However, hiring a lawyer can be a good idea, especially if the case is complicated or involves a large sum of money. Lawyers know how to write a demand letter and are familiar with legal arguments that will be convincing to an insurance company or business.
More Related Articles:
How Do You Write a Demand Letter?
A demand letter should be polite and professional while clearly stating your issue. Include the following in your letter:
Date and addressee: Putting the date and the intended recipient's name and address on your letter can avoid confusion and create a clear record.
Important facts: Explain the facts leading up to the dispute and the cause of the conflict. For example, you hired a person to complete work for you, but they damaged your property instead.
Prior attempts to resolve the problem: You can mention previous conversations and explain why the other party's actions or proposed solutions weren't satisfactory.
Amount of damages: Describe the amount of money you've lost and how much you want the other party to pay.
How to resolve the conflict: State what you want the person to do to resolve the dispute. You might instruct the person to mail you a check or to stop trespassing on your land.
A deadline: Tell the other party how long they have to resolve the problem before you'll take further action. Pick a deadline that's reasonable and complies with any relevant state laws. For example, some states require you to send a letter at least 30 days before you file a lawsuit.
What will happen if they don't meet your demands: Explain the type of court case you'll file and the damages you'll seek. Your letter might also explain why you think your court case will be successful. Don't threaten illegal action or overstate the legal consequences. However, if relevant, you can mention plans to make reports to the Better Business Bureau, credit agencies or other organizations.
Contact information: Provide your preferred contact information in the letter.
A demand letter may also include relevant attachments, such as copies of invoices or photographs. Keep a copy of the letter and any attachments for yourself.
How Do You Send or Deliver a Demand Letter?
You should typically send a demand letter via certified mail and request a return receipt. A receipt is helpful if the other party claims they never received the demand letter, especially if you're in a state where demand letters are required. You'll also need to comply with local laws that may dictate how to send demand letters in your area.
Elocal Editorial Content is for educational and entertainment purposes only. The information provided on this site is not legal advice, and no attorney-client or confidential relationship is formed by use of the Editorial Content. We are not a law firm or a substitute for an attorney or law firm. We cannot provide advice, explanation, opinion, or recommendation about possible legal rights, remedies, defenses, options or strategies. The opinions, beliefs and viewpoints expressed by the eLocal Editorial Team and other third-party content providers do not necessarily reflect the opinions, beliefs and viewpoints of eLocal or its affiliate companies. Use of the Blog is subject to the
Website Terms and Conditions.
The eLocal Editorial Team operates independently of eLocal USA's marketing and sales decisions.