Can I Countersue?
by Shelley Frost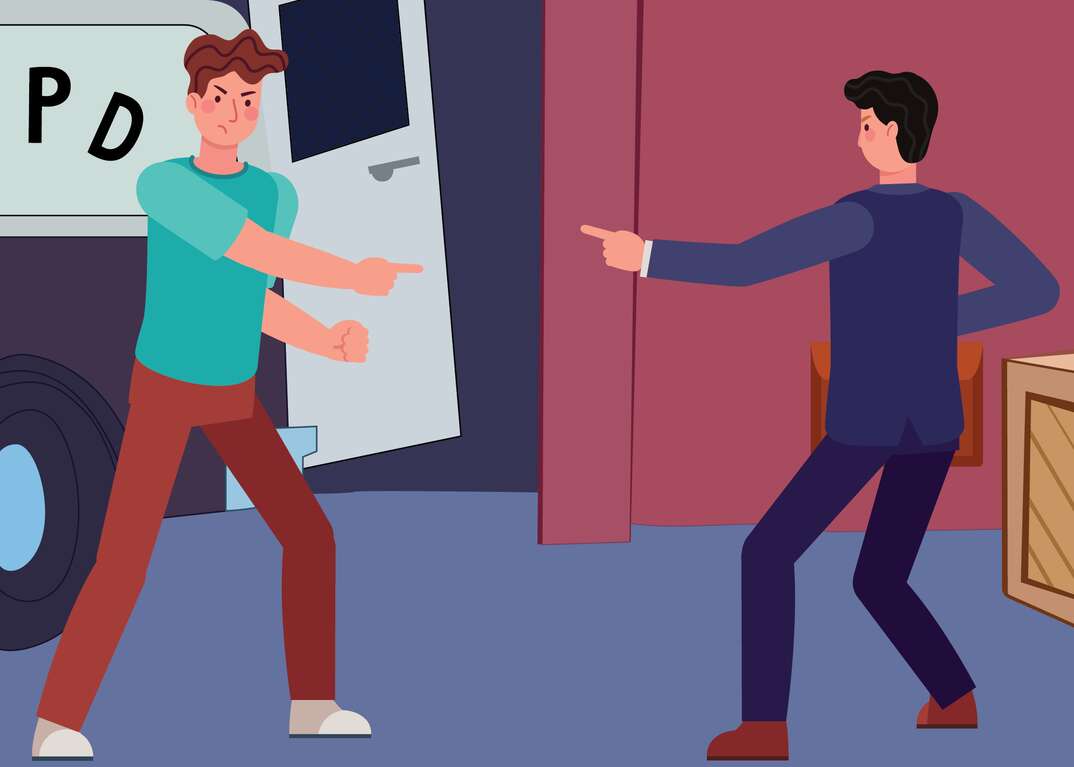 Reviewed by Katelynne Shepard
Can you countersue someone for wasting your time with a lawsuit? Dealing with small claims court can be frustrating, especially if you think the case brought against you is frivolous.
Perhaps you think the other party actually owes you money. Countersuing could be an option depending on the circumstances of the case.
What Is a Countersuit?
A countersuit, also called a counterclaim in some jurisdictions, happens when the person being sued files a claim against the person suing them. You typically countersue if you feel like the person suing you owes you money. The countersuit can be directly related to the other case, or it could be unrelated. However, it typically at least loosely relates to the situation at hand.
Can You Sue Someone Who's Suing You?
Yes, you can sue someone who's suing you in small claims court if you have a valid legal reason for doing so. You can't simply file a counterclaim because you don't like the fact that you're being sued. Countersuing is an option if an individual files a claim against you in small claims court. You can also countersue a company that's suing you for a debt owed if you feel like the company was in the wrong.
Can You Sue for a Frivolous Lawsuit?
Frivolous lawsuits are claims filed by a plaintiff when they know they don't have evidence to back it up or know they don't have a chance of winning. People sometimes file frivolous claims compulsively or to stall other legal action. Legal consequences could include fines for the frivolous case.
Your options for handling frivolous lawsuits might vary based on your state. You can typically file a motion to dismiss the case. The court can decide whether to dismiss the case after you file the motion. You might have the option to countersue if the case gets thrown out. However, lawsuits are often costly, and you're not guaranteed to collect on the money you win as part of the countersuit.
Is a Countersuit the Same as a Defense?
No, these two legal actions aren't the same thing. You don't have to file a countersuit to win the case. You can simply draft your defense of the claims brought against you in the original lawsuit. The court will listen to your defense, which can include evidence showing that you're in the right. If you prove your case, the judge might side with you, so you won't have to pay the plaintiff.
A countersuit is a separate claim. You're typically seeking damages from the party who sued you originally.
More Related Articles:
Is Countersuing a Good Idea?
Filing a counterclaim can be a good idea in some situations. You need to have a legal reason to file a lawsuit against the other person. It isn't a tool to get back at them for filing their case. Countersuits could give you more negotiating power with the other party. They could end up having to pay you, which makes the situation more of a financial risk to them.
It's also important to consider the cost of the legal proceedings. Attorney fees can add up quickly if the case goes to court. If you don't have a strong case for your counterclaim, it might not be worth it to sue the person who's suing you.
Do You Need a Lawyer to Countersue Someone?
You typically aren't required to have a lawyer if you countersue someone. However, legal counsel can be a good idea any time you're dealing with lawsuits. An attorney can evaluate your case and determine whether countersuing is a viable option. They can determine if you have a valid legal reason to file a countersuit.
They can also help you throughout the process. Lawyers draft all the legal documents and help you gather the evidence you need for your case. They can advise you on settlements and other decisions you need to make during the lawsuit. Your attorney can also negotiate settlements on your behalf, which could help you get more cash out of the person you're suing or decrease the amount of money you have to pay them.
Elocal Editorial Content is for educational and entertainment purposes only. The information provided on this site is not legal advice, and no attorney-client or confidential relationship is formed by use of the Editorial Content. We are not a law firm or a substitute for an attorney or law firm. We cannot provide advice, explanation, opinion, or recommendation about possible legal rights, remedies, defenses, options or strategies. The opinions, beliefs and viewpoints expressed by the eLocal Editorial Team and other third-party content providers do not necessarily reflect the opinions, beliefs and viewpoints of eLocal or its affiliate companies. Use of the Blog is subject to the
Website Terms and Conditions.
The eLocal Editorial Team operates independently of eLocal USA's marketing and sales decisions.