How Much Does It Cost to Hire a Personal Injury Lawyer?
by Team eLocal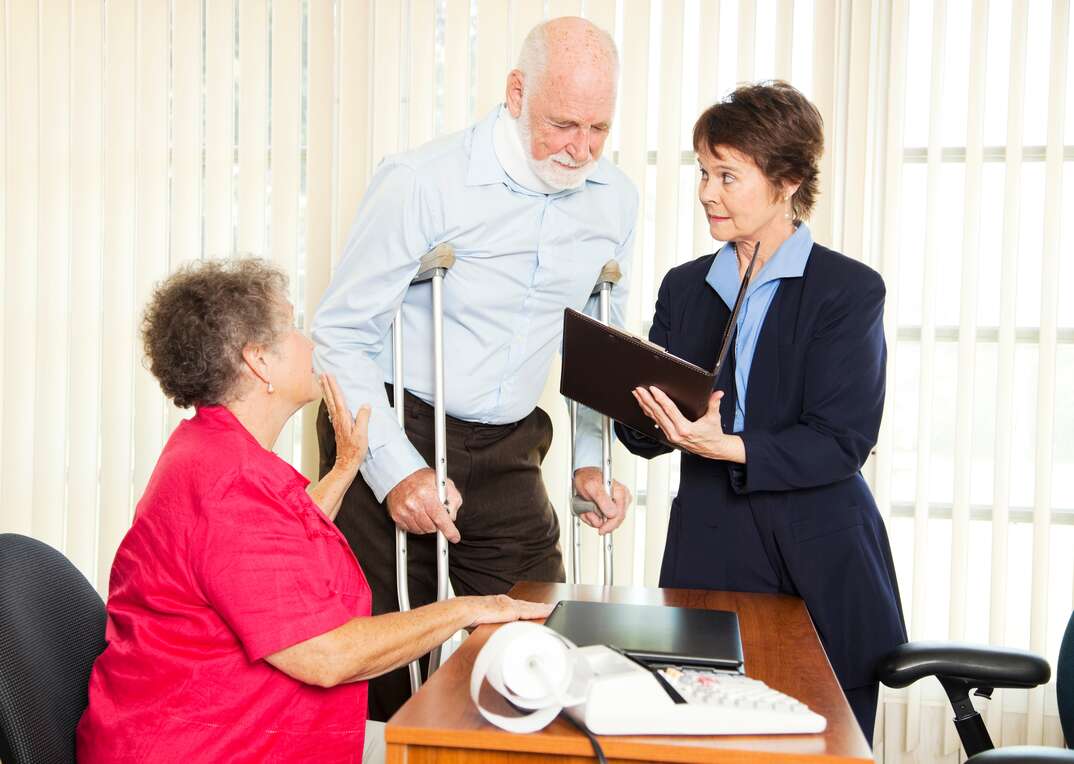 Reviewed by Carina Jenkins, J.D.
If you've experienced an injury as the result of someone else's actions, you may wish to seek compensation by filing a personal injury case.
However, many people worry about the costs involved in hiring a personal injury attorney.
How Much Does It Cost to Hire a Personal Injury Attorney?
Typically, personal injury attorneys work under a contingency fee agreement, meaning they only get paid if they win their client's case. It's relatively unusual for personal injury lawyers to charge by the hour. Those who do usually charge an hourly rate of between $100 and $500, according to data from Legal Match. However, that doesn't mean there are no upfront costs involved in engaging a personal injury attorney under a contingency fee agreement.
Talk to a Pro
Call to be connected to a local professional
What Fees and Costs Are Involved in Hiring a Personal Injury Attorney?
You won't pay attorney fees upfront if you hire a personal injury attorney under a contingency fee agreement. Attorney fees are your lawyer's payment for representing you. However, you'll need to pay costs, which are the other expenses involved in filing a lawsuit.
First, you'll need to pay the filing fee, which is usually between $100 and $400, Nolo says. You'll also be liable for administrative expenses, which can include additional costs, such as travel, legal research and copying. How much you should expect to spend depends on the complexity of your case and whether the case goes to trial.
You may also need to pay deposition costs. During a deposition, attorneys get sworn testimony from one or more witnesses, but these take place outside of court. This usually costs around $500, but it could be significantly more if the deposition is lengthy. If you need transcripts from a deposition or court hearing, you can expect to pay between $2 and $4 per page. Cases going to trial can require 100 or more pages of transcripts.
Other potential costs include:
Gathering evidence: You may need to hire a private investigator or pay someone to perform research to give you the evidence you need to present your case favorably.
Expert witness fees: An expert witness may charge thousands to review the evidence and testify in court for a straightforward case and significantly more for complex cases.
Juror stipends: You may need to pay a daily juror stipend if your case goes to trial.
If you win your case, you may be able to recover some of the costs that you paid upfront.
More Related Articles:
Do Personal Injury Attorneys Take a Portion of the Settlement? How Much?
Personal injury attorneys working under a contingency fee basis typically take around 33% of the settlement if the client wins their case. However, there are various possible payment arrangements.
Some personal injury lawyers operate a sliding scale contingency fee arrangement, which means their payment depends on how far the case progresses. For example, you may pay just 25% of the settlement if the case settles without going to court. Meanwhile, lawyers may take 40% or more if the case goes through a jury trial.
In a more unusual arrangement, the attorney receives the equivalent of their hourly rate for the time spent working on the case if the client wins. This arrangement usually only applies if the client can recover legal costs from the defendant.
Another potential arrangement is a combination between an hourly rate and a contingency fee. For example, a personal injury attorney may charge a portion of their hourly rate upfront, regardless of the outcome of the case. If they win the case, they then charge the remainder of their hourly rate or take a small percentage of the settlement as a bonus.
Elocal Editorial Content is for educational and entertainment purposes only. The information provided on this site is not legal advice, and no attorney-client or confidential relationship is formed by use of the Editorial Content. We are not a law firm or a substitute for an attorney or law firm. We cannot provide advice, explanation, opinion, or recommendation about possible legal rights, remedies, defenses, options or strategies. The opinions, beliefs and viewpoints expressed by the eLocal Editorial Team and other third-party content providers do not necessarily reflect the opinions, beliefs and viewpoints of eLocal or its affiliate companies. Use of the Blog is subject to the
Website Terms and Conditions.
The eLocal Editorial Team operates independently of eLocal USA's marketing and sales decisions.