How Much Does It Cost to Sue Someone?
by Elizabeth Marcant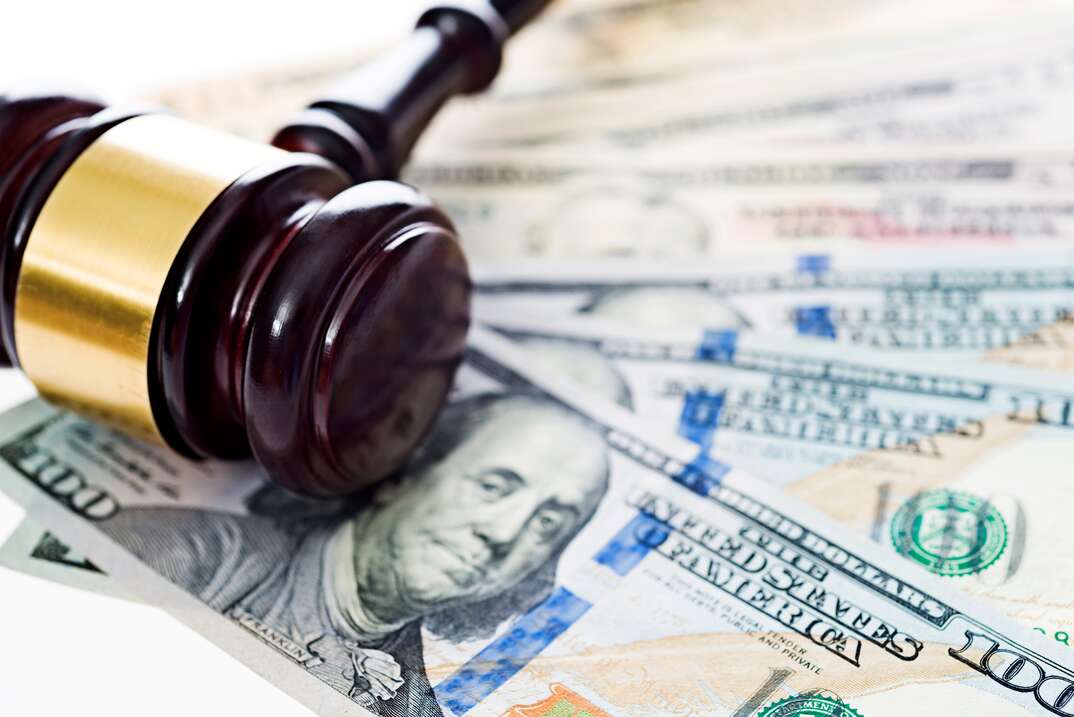 Reviewed by Katelynne Shepard
Millions of lawsuits are filed every year in the U.S. The opportunity to bring a matter to court and have an at-fault party held accountable for something is satisfying to a strong sense of justice.
Not to mention, a lawsuit can provide a way for an injured party to receive compensation for their losses, often making a positive difference in their life going forward. But how much does it cost to sue someone, and should you consider those costs before you file a lawsuit?
Does It Cost Money to Sue Someone?
If you're suing someone in small claims court, the cost may be your own time plus some filing fees. Filing fees can range from $20 to hundreds of dollars, depending on your case and how much paperwork is involved.
However, if you're filing a civil suit for a more extensive matter, the expense is usually much higher. You may want to have a lawyer represent you, and the pleadings and filings alone can add up to hundreds or even thousands of dollars in court costs.
Common Types of Lawsuit Costs
To understand the cost of suing someone, it helps to know what type of expenses might be involved. Here's a quick list of costs that are commonly involved in lawsuits:
Retainer fees: Retainer fees are fees an attorney charges upfront to take on your case. The attorney's expenses and time are billed against the retainer fee. If expenses exceed the retainer, you may need to pay more in legal fees depending on your contract.
Legal fees: Not all attorneys work solely with retainer fees. Some charge fees based on the services they provide, which means you may be billed for the hours the attorney and their staff worked, as well as for costs associated with travel, document processing and other tasks.
Witness fees: If you need an expert witness to testify in your case, you typically have to cover their witness fee. Average hourly rates for this service range from $400 to $500, and you may need to cover the expert's time for multiple hours.
Court costs: Court costs include the fees required to file documents with the court, including your original lawsuit petition, as well as any motions or other pleadings. These fees can range from a few dollars to hundreds of dollars, depending on the jurisdiction and what you're filing.
More Related Articles:
Do You Have to Pay Up Front to Sue Someone?
Whether you have to pay upfront if you want to sue someone depends on the type of case. In general, civil lawsuit costs have to be paid upfront, as your attorney will likely require some form of payment, and you'll need to cover expenses, such as court filing fees.
However, if you want to sue a person, business or other organization for losses you sustained in a personal injury matter, you may not have to pay upfront. Many personal injury attorneys accept clients on a contingency basis. The basic premise is that the attorney foots the bill for the work and any associated fees. If you win the lawsuit (or settle it), they take their payment out of the amount awarded.
Typically, when an attorney works on contingency, they do so for 30 to 40% of the award or settlement. So, for example, if the settlement is for $300,000, the attorney may take $90,000 to cover the cost of their time and any expenses related to the case. In some cases, the attorney may cover medical bills and other expenses for their client. These may need to be paid back out of the settlement or award as well.
Elocal Editorial Content is for educational and entertainment purposes only. The information provided on this site is not legal advice, and no attorney-client or confidential relationship is formed by use of the Editorial Content. We are not a law firm or a substitute for an attorney or law firm. We cannot provide advice, explanation, opinion, or recommendation about possible legal rights, remedies, defenses, options or strategies. The opinions, beliefs and viewpoints expressed by the eLocal Editorial Team and other third-party content providers do not necessarily reflect the opinions, beliefs and viewpoints of eLocal or its affiliate companies. Use of the Blog is subject to the
Website Terms and Conditions.
The eLocal Editorial Team operates independently of eLocal USA's marketing and sales decisions.