How to Choose the Right Lawyer For Your Specific Case
by Team eLocal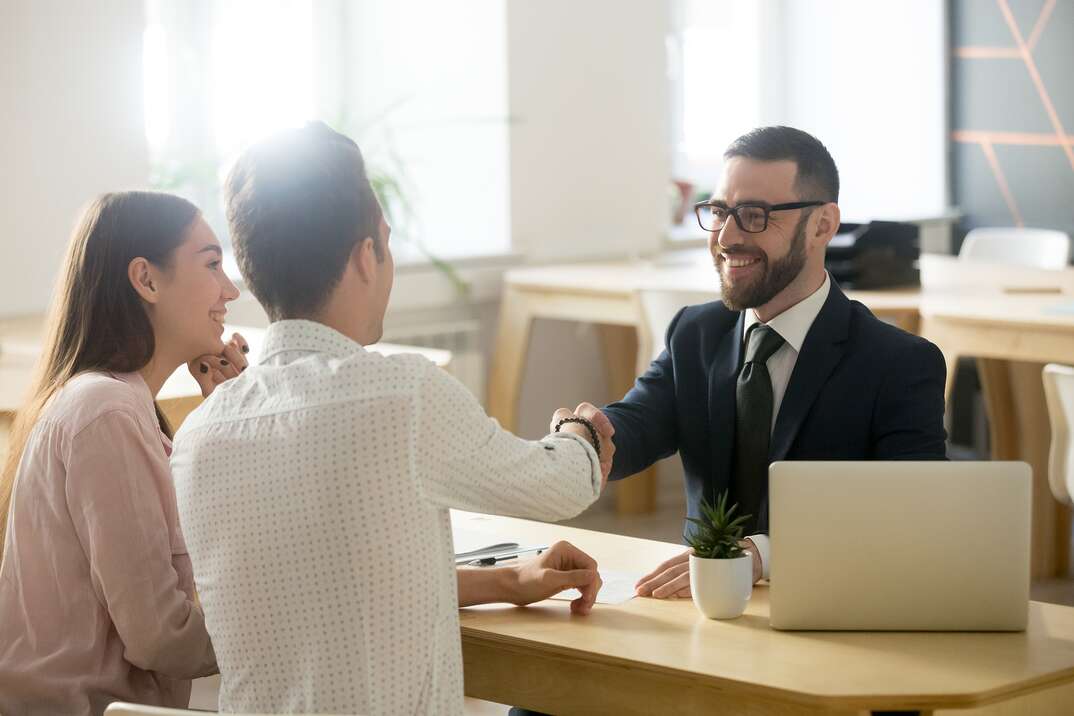 Reviewed by Carina Jenkins, J.D.
Searching for a lawyer can be a challenge, especially if you're not exactly sure what kind of legal help you need.
You may be surprised by the number of options or wonder if a particular attorney will provide the help you need. There are many types of lawyers, so you'll want to pick the right one for your specific case. 
What Type of Lawyer Do You Need to Hire?
Some lawyers focus on specialized practice areas, and others handle multiple types of common cases. Many states don't allow lawyers to specialize in an area of law officially, but you can look for a lawyer who focuses on the type of issue you're dealing with.
Personal Injury
If you're hurt by another person's negligence or wrongdoing, you probably have a personal injury case. These cases arise from many situations, including:
Car accidents
Slip and fall accidents
Dog bites
Personal injury attorneys know how to negotiate with insurance companies and can also help you litigate the case if you can't reach a settlement agreement.
Medical Malpractice
Medical malpractice cases are similar to personal injury cases but involve an injury caused by the negligence of a medical professional. Some jurisdictions have particular laws that apply to these cases. A medical malpractice lawyer can help you deal with insurance companies, medical evidence and complex laws.
Wrongful Death
If another person caused the death of your loved one, you might have a wrongful death case. You can hire a personal injury or medical malpractice lawyer, depending on the circumstances. You may want to look for a lawyer with experience handling wrongful deaths, as these can be more serious than other personal injury claims.
Divorce, Separation, Child Custody or Child Support
A divorce or family law attorney can help you with a divorce or separation. These lawyers can handle nearly all aspects of a divorce, including assets, support and child custody. Even if you were never married, a family law attorney can help you litigate child custody and support issues.
Restraining Orders
Many lawyers can assist you with a restraining order. Family law attorneys often have a good deal of experience with restraining orders and can help you get protection from an angry ex or stalker. If you're being harassed at work or having problems with a neighbor, you may wish to talk to a property or employment lawyer who can provide advice about the entire situation.
More Related Articles:
Drug Offenses
A criminal defense lawyer can help you with drug-related charges. Take note of whether your case is in a state or federal court. Federal laws and court procedures differ from state courts, so make sure you find a lawyer who can handle federal court cases if needed.
DUI/DWI
Some criminal defense lawyers focus on driving-related cases, and their experience can be helpful. They may better understand sobriety tests, traffic-related science and local policies.
Other Criminal Offenses
Other criminal offenses include:
Violent crimes
Financial crimes
Sex offenses
Theft or vandalism
Any violation of criminal laws.
A criminal defense lawyer with knowledge about the charge you're facing can help you review evidence, negotiate a plea or fight the charges at trial.
Suing Someone or Defending Against a Lawsuit
Generally, civil litigation attorneys handle lawsuits between people or businesses. Civil litigation may address the following:
Contract disputes
Property and real estate problems
Employment issues
Libel, slander or defamation
Consultations with civil litigation attorneys can help you find a good fit for your case. If you have a property or employment issue, you may want to look for an attorney who handles that area of law. Personal injury lawyers sometimes handle other types of civil litigation as well.
Eviction Cases and Landlord/Tenant Issues
A real estate, property law or civil litigation lawyer may be able to help you understand and defend your property rights. If you're a tenant facing unfair treatment from a landlord, you may also be able to get low-cost assistance from a legal aid attorney.
Bankruptcy Cases
Some lawyers focus solely on bankruptcy, while others combine bankruptcy with other practice areas. Bankruptcy attorneys may only handle a particular category of bankruptcy. For example, some lawyers handle Chapter 7 bankruptcy cases for individuals but won't help with a Chapter 11 bankruptcy, which allows a business to restructure debts. Bankruptcy lawyers can help you understand the benefits and consequences of bankruptcy. A lawyer can also help you file and attend hearings with you.
Immigration, Naturalization and Green Card Cases
A knowledgeable immigration lawyer is crucial in these cases because immigration laws can be complex and nuanced. Look for an immigration lawyer who can address your issue. For example, some spend most of their time handling deportation and asylum cases, while others are knowledgeable about the process for getting a work visa.
Copyright, Trademark and Patent Cases
You need an intellectual property lawyer to help you with copyright, trademark or patent cases. While many lawyers may be able to help you with some of the paperwork and filings related to intellectual property, lawyers must be admitted to the patent bar to practice before the U.S. Patent and Trade Office.
Tax Fraud Cases
Some lawyers handle tax issues and can help you work with the IRS or understand tax planning options; some may have completed extra school to get a Master of Laws (LLM) in taxation. However, if you're criminally charged with tax fraud, you need a criminal defense lawyer capable of litigating financial and tax cases.
Elocal Editorial Content is for educational and entertainment purposes only. The information provided on this site is not legal advice, and no attorney-client or confidential relationship is formed by use of the Editorial Content. We are not a law firm or a substitute for an attorney or law firm. We cannot provide advice, explanation, opinion, or recommendation about possible legal rights, remedies, defenses, options or strategies. The opinions, beliefs and viewpoints expressed by the eLocal Editorial Team and other third-party content providers do not necessarily reflect the opinions, beliefs and viewpoints of eLocal or its affiliate companies. Use of the Blog is subject to the
Website Terms and Conditions.
The eLocal Editorial Team operates independently of eLocal USA's marketing and sales decisions.