What Do I Do If My Car Was Stolen?
by Carina Jenkins J.D.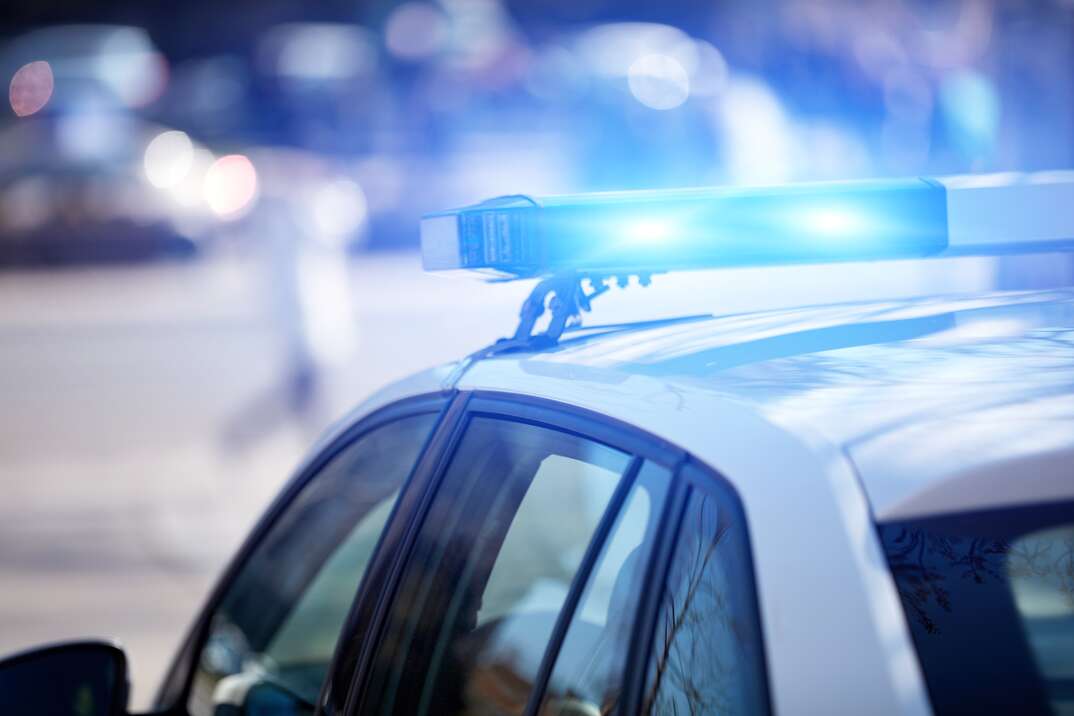 Reviewed by Carina Jenkins, J.D.
Dread sets in as you walk outside to get in your car, only to find it … not where you left it. No, you didn't park it on a different street. No, a family member or friend didn't move it without letting you know. And it certainly wasn't legally towed away. Someone stole it.
Car theft creates a major hassle that can leave you angry or even afraid, but you're not alone. Car theft is an increasing problem in the United States. Knowing what steps to take and how to report a stolen car can help.
What Are the First Steps You Should Take If Your Car Is Stolen?
First, ensure you're safe — especially if you're in a strange area or think the thieves could still be nearby. You may want to consider going inside or finding a safe area with other people.
Next, contact law enforcement. Police can look for your car and help you take other necessary steps to protect yourself.
Don't hesitate to ask other people in the area if they saw anything unusual. Ask for contact information from possible witnesses, so you can contact them later if needed.
See if neighbors or businesses have a security camera that recorded the theft. Even if a camera didn't get a clear view of the perpetrator's face, the footage could provide valuable information, including:
The precise time of the theft
Whether the thief arrived on foot or in another car
Whether tools were used in the theft
If your vehicle sustained damage
Other information that could help law enforcement identify the thief or find your car
Many homes now have doorbell cameras or other security cameras. These cameras sometimes pick up activity on the street or neighboring driveways. Businesses and commercial landlords often have security cameras installed in parking lots or near entrances.
You'll also want to notify your car insurance company. Even if your insurance policy doesn't cover theft, the insurer needs to know the vehicle was stolen.
Talk to a Pro
Call to be connected to a local professional
How Do You Report a Stolen Car to the Police?
In most cases, you can report a stolen car by calling 911 or your local police department's non-emergency line. You can also visit a local police department to make a report.
Reporting immediately via 911 is a good idea if anything about the theft seems like an emergency. For example, if the thieves threatened you, or your pet or firearm was in the car.
You may want to gather important information before contacting the police because this can make reporting easier. In addition to general information about the incident, police may need the following:
Your car's license plate number
Your driver's license number
The car's VIN
Your car insurance details
A list of any personal items or valuables that were in the car
While this information is helpful for police, you shouldn't wait too long before making the report.
Does Insurance Cover Stolen Cars?
Whether auto insurance will cover a stolen vehicle depends on your policy. Insurance will probably help pay for a replacement car if your policy includes comprehensive coverage. However, liability and collision policies don't usually cover theft.
The claims process for car theft usually includes a waiting period of about 30 days because police are sometimes able to locate a stolen car during that time. If the vehicle is damaged, insurance may cover repairs. After the waiting period, a comprehensive policy will usually pay you for the value of the stolen car. Depending on your policy, insurance may help you pay for a rental car during the waiting period.
Car insurance doesn't typically cover personal items in the car at the time of the theft. However, homeowners and renters policies may cover these valuables. You'll have to pay your deductible to get coverage from any policy.
More Related Articles:
What Are the Next Steps After Filing a Police Report and Insurance Claim?
After filing a police report and contacting your insurance company, there are some practical steps to consider.
Personal Transportation
For many people, a car is necessary for work, medical appointments or transporting children. Alternative transportation can offer options while you wait to find your vehicle or get a permanent replacement. Your options may vary based on where you live and what kind of insurance coverage you have.
A rental car, taxis or ride-sharing programs are convenient options for many people. These options can be expensive, but your auto insurance may cover some of the cost. Contact your insurance agent or review your policy to determine available coverage.
Buses and subways may be options if you live in a larger city. You may also consider getting rides from friends or family as a temporary solution.
Protect Your Safety and Privacy
Finally, you may need to take steps to protect your personal safety or privacy after a vehicle theft. If you had a garage door opener or house keys in your car, you may want to change your locks. Opportunistic thieves may get your address from the license plate or other information in the vehicle and could attempt a burglary.
Depending on what kinds of items were in your car, you may need to take additional measures. Was your purse or backpack in the car? Did you keep a credit card in the car for gas purchases? Be sure to cancel any stolen credit cards and alert your bank about the theft. Watch out for identity theft if you had a computer or another source of personal information in the car.
Elocal Editorial Content is for educational and entertainment purposes only. The information provided on this site is not legal advice, and no attorney-client or confidential relationship is formed by use of the Editorial Content. We are not a law firm or a substitute for an attorney or law firm. We cannot provide advice, explanation, opinion, or recommendation about possible legal rights, remedies, defenses, options or strategies. The opinions, beliefs and viewpoints expressed by the eLocal Editorial Team and other third-party content providers do not necessarily reflect the opinions, beliefs and viewpoints of eLocal or its affiliate companies. Use of the Blog is subject to the
Website Terms and Conditions.
The eLocal Editorial Team operates independently of eLocal USA's marketing and sales decisions.