How to Appeal a Court Decision
by Team eLocal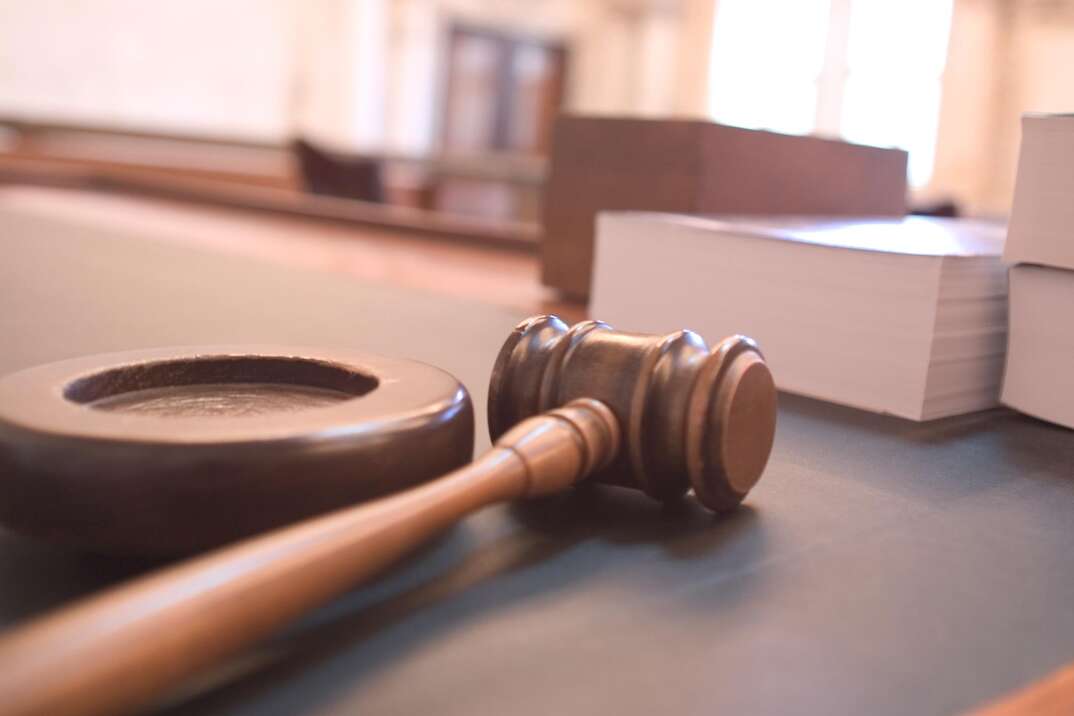 Reviewed by Carina Jenkins, J.D.
Hearing a judge or jury rule against you can be devastating, especially if you expected a different outcome. Losing a case can be particularly frustrating if the judge made a mistake or incorrectly applied the law.
However, you may be able to ask an appellate court for help.  Here's a look inside that process.
What Does It Mean to Appeal a Court Decision?
Appealing a court decision means you ask a higher-ranking court to fix an error made in your case and overrule the original court decision.
Trial and Appellate Courts
There are several levels of courts in the United States. States have court systems that may include the following:
Municipal, county and state trial courts
State appellate courts
A state supreme court
The federal court system has:
Federal trial courts
Federal appellate or circuit courts
The U.S. Supreme Court
Trial courts hear new cases and rule on legal issues and factual disputes. Appellate courts, with rare exceptions, don't hear new cases. Instead, they handle appeals from cases that began in a trial court.
What Is An Appeal?
An appeal is a legal process that asks an appellate court to fix a mistake the trial court made in your case. For example, if a trial court judge allowed a jury to hear inadmissible evidence, you might be able to file an appeal. The party appealing a ruling is called an appellant or petitioner.
If you're unhappy with a court of appeals decision, you may be able to appeal again to the next court. The U.S. Supreme Court is the highest court in the United States.
How Do I Know If I Can Appeal My Case?
There are a few questions to consider when determining whether you can file an appeal.
Did You Waive Your Right to Appeal?
Generally, you can't file an appeal if you entered a plea deal or a settlement agreement. However, there are exceptions if the court failed to ensure that you were aware of your rights or there was a legal problem with the deal.
Are You Appealing a Final Ruling? =
Most of the time, you can only file an appeal once the trial court has issued a final entry of judgment in your case. Even if you think a judge has made a mistake early in the case, you'll probably have to wait until the case is over to appeal. Rarely, an appellate court may allow an earlier appeal if waiting would cause irreparable damage.
Is Your Appeal Based on a Legal Error?
Appeals must be based on a legal mistake made by a trial court. These mistakes can include things like:
Improperly allowing or excluding evidence
Misinterpreting or not following a law
Failing to ensure parties understand critical rights
Appeals are sometimes also based on juror misconduct or ineffective assistance of counsel.
Have You Missed Any Important Deadlines?
Courts require that you appeal your case within a specific time limit. If you fail to meet deadlines, you may lose your right to appeal.
More Related Articles:
What Is the Process for Filing an Appeal?
Filing an appeal is often a complex legal process. The required steps can depend on the court, but these basic steps apply to most appeals:
Step 1: Determine the Proper Appellate Court
First, you'll need to determine whether to file with a district court, a state court of appeals or a federal appellate court. Where you need to file the appeal depends on the case type and which trial court was involved.
Step 2: File a Notice of Appeal
Next, you must file a Notice of Appeal, which reserves your right to appeal the trial court ruling. Courts have varying requirements on when and how this notice must be filed. Be sure to research the deadline and requirements for filing this document immediately. If you miss the deadline to file your Notice of Appeal, you could lose your right to appeal.
Step 3: Prepare or Designate the Record
The next step is a process known as preparing or designating the record. The trial court clerk will make certified copies of the court file that become part of the appellate case. You may also need to order transcripts of any court hearings or trials.
Step 4: Filing Briefs
Filing an appellate brief makes up most of the work associated with an appeal. Briefs are legal documents that outline your legal arguments regarding the trial court's error. Other parties have a chance to file a response brief. Sometimes you may have the opportunity to file a final brief called a reply.
Step 5: Oral Arguments
In some cases, the appellate court may ask to hear oral arguments. During oral arguments, the parties appear in front of appellate court judges and argue their case, and the judges may ask questions about the case's legal issues.
Step 6: Receiving the Court's Ruling
Courts typically deliver appellate rulings in writing. These may be sent to the parties or published publicly. If the court of appeals decision is in your favor, the court may order:
The trial court to hold a new trial
The trial court to reconsider evidence or rulings
That the trial court's orders be modified in a specific way
An unsuccessful appeal means the outcome from the lower court will remain in place. You can consider appealing to the next appellate court if you lose your appeal. However, higher-level appellate courts don't review every case, and you'll have to file a request to have the court consider your case.
Do I Need an Attorney to File an Appeal?
The law almost always lets you file an appeal without hiring a lawyer. However, you may find it difficult to appeal your case without an attorney. Appellants must follow strict rules on deadlines, filing procedures and document formatting. Appeals also rely on legal arguments that may require extensive knowledge of laws and other court cases. For these reasons, a lawyer can increase your chances of winning the appeal.
Elocal Editorial Content is for educational and entertainment purposes only. The information provided on this site is not legal advice, and no attorney-client or confidential relationship is formed by use of the Editorial Content. We are not a law firm or a substitute for an attorney or law firm. We cannot provide advice, explanation, opinion, or recommendation about possible legal rights, remedies, defenses, options or strategies. The opinions, beliefs and viewpoints expressed by the eLocal Editorial Team and other third-party content providers do not necessarily reflect the opinions, beliefs and viewpoints of eLocal or its affiliate companies. Use of the Blog is subject to the
Website Terms and Conditions.
The eLocal Editorial Team operates independently of eLocal USA's marketing and sales decisions.