What Should I Wear to Court?
by Team eLocal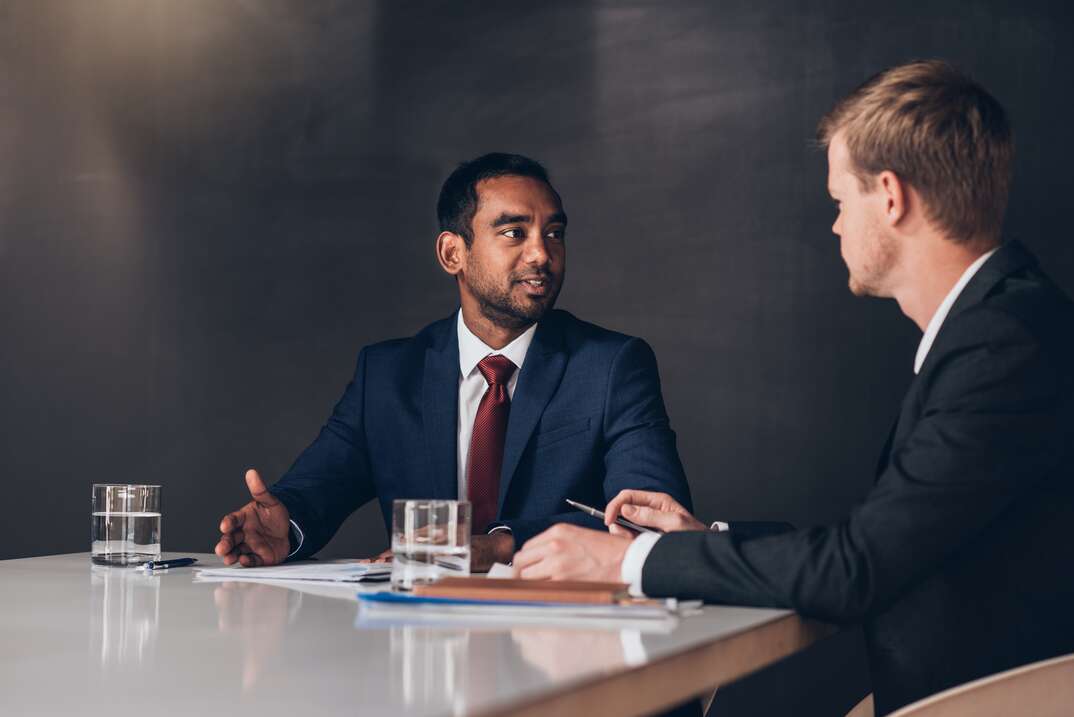 You have a lot on your mind before your court date, from where your court appearance is located to what documents you need to bring. But don't forget to consider what to wear to court.
Your appearance sends a message to the judge, jury and everyone in the courtroom. Showing that you're taking the proceedings seriously through your attire can affect your case.
Do Courts Have a Dress Code?
Most courts have written dress codes that you need to follow, regardless of your role in the case. The dress code can vary slightly from one court to the next, so it's best to look up the location of your court case for specifics. Courts often specify things that aren't allowed, such as shorts, jeans, sweatpants, work uniforms and hats (other than religious head coverings). Certain items, such as shoes, might be a requirement. Some courts also have separate dress codes for jurors, so check for guidelines if you're serving on a jury.
Talk to a Pro
Call to be connected to a local professional
What Clothes Are Appropriate to Wear to Court?
Courts at all levels follow certain procedures and are considered to be places of respect. Your clothing should reflect that respect, even if you don't want to be there. Consider how you would dress to show respect in other situations, such as at a job interview, wedding or place of worship. The clothing you would wear in those situations is often appropriate for court appearances. Another way to think about your clothing selection is to choose something that's business formal or business casual.
When considering what to wear to court, here are some options:
Dress pants and dress shirts with collars
Suits
Dresses
Skirts with blouses
Closed-toe shoes
All clothing you choose should be on the conservative side without a lot of skin showing. For example, dresses and skirts are best at knee-length or longer, and your top should cover your shoulders and arms if possible. Choose muted or neutral colors to create a professional look. All your clothes should be clean and wrinkle-free.
Do You Need to Wear a Suit to Court?
You don't have to wear a suit to court. You'll often see attorneys wearing suits, but it's not required in most cases. However, showing up in a suit can make a good impression on the court, and it can show that you're serious about the court case and about showing respect for the court.
More Related Articles:
What Shouldn't You Wear to Court?
When you're deciding what to wear to court, it's important to know what to avoid. Check to see whether the court where you're appearing lists things that aren't allowed. You should generally avoid certain types of clothing, even if the dress code doesn't list them, including:
Shorts
Jeans
Skin-tight clothes
Short skirts or dresses
Low-cut tops
Sleeveless tops
Crop tops
T-shirts
Sweatpants or sweatshirts
Work uniforms
Pajamas
Poorly fitting clothes
Dirty or wrinkled clothes
Items with holes or stains
Brightly colored items
Hats (unless it's a religious head covering)
Sandals or open-toed shoes
Tennis shoes
Your clothes shouldn't cause any distractions, and your outfit should make you look serious and confident.
Put Your Best Foot Forward
You want to look polished and professional when you appear in a courtroom. Handle all routine grooming, such as styling your hair and shaving. Tuck in your shirt and add appropriate accessories to pull your look together. Avoid any jewelry or accessories that will stand out, and make sure your shoes are clean without any scuffs. It's also a good idea to show up smelling good, but if you wear perfume or cologne, go easy on the fragrance.
Elocal Editorial Content is for educational and entertainment purposes only. The information provided on this site is not legal advice, and no attorney-client or confidential relationship is formed by use of the Editorial Content. We are not a law firm or a substitute for an attorney or law firm. We cannot provide advice, explanation, opinion, or recommendation about possible legal rights, remedies, defenses, options or strategies. The opinions, beliefs and viewpoints expressed by the eLocal Editorial Team and other third-party content providers do not necessarily reflect the opinions, beliefs and viewpoints of eLocal or its affiliate companies. Use of the Blog is subject to the
Website Terms and Conditions.
The eLocal Editorial Team operates independently of eLocal USA's marketing and sales decisions.