What Support Services Are Availble to Victims of Crime?
by Shelley Frost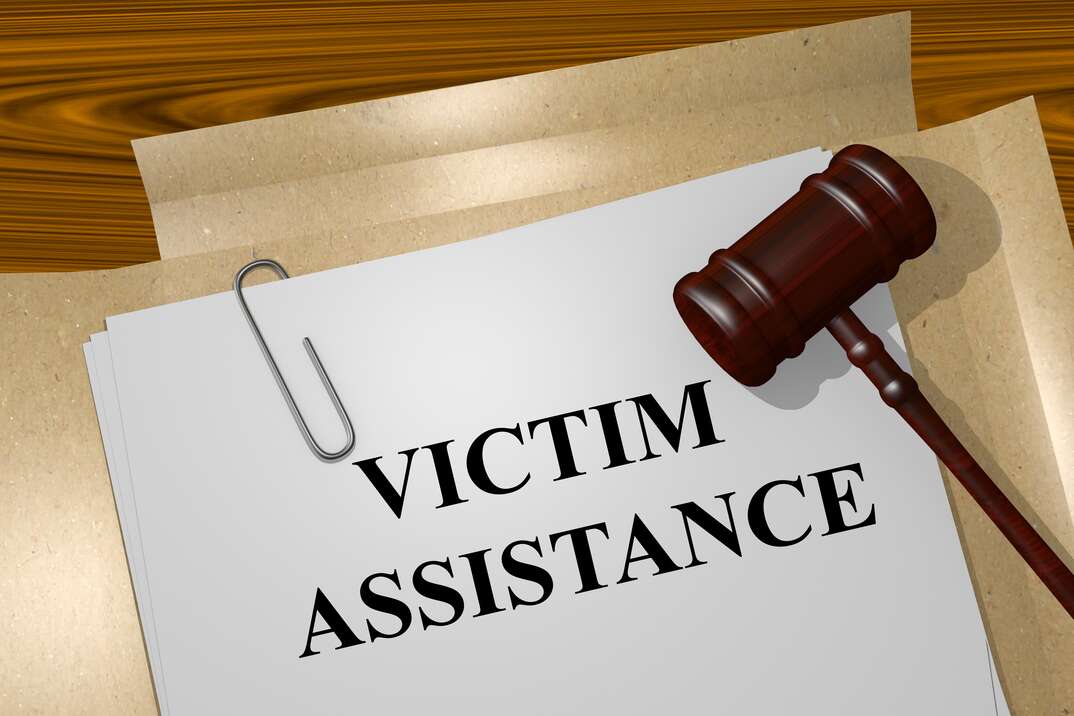 Being the victim of a crime is often very traumatic and can have long-lasting effects. While nothing can take that experience away from you, utilizing victim support services can help you process what you went through.
Crime victim services can vary, with options including emotional support, financial assistance and legal guidance.
What Support and Services Are Available to Those Who Are Victims of a Crime?
Many victim support services are available on a local level. They could be within your community or offered by the state. You can often find victim services through the government, including the police department and court system. Nonprofit organizations that aren't government-run might also provide crime victim services in your community. Here are some options that you might find in your community.
State Office of Victim Services
States often have an office dedicated to providing victim services to residents. It might fall under your state's department of corrections and could go by a variety of names. The available services often vary by state, but they typically provide victims with information about their rights and programs to support them, such as victim advocacy, crisis intervention and restitution. Some state offices partner with other service providers and organizations to connect victims with the best services for their situations.
VictimConnect Resource Center
Staffed by trained victim assistance specialists, the VictimConnect Resource Center helps crime victims find services that can support them. The referral helpline is available via phone, text and chat and connects victims to programs that can help legally, financially, emotionally and physically. VictimConnect works with local, state and national organizations to get victims the help they need.
National Crime Victim Bar Association
If you're looking for legal support as a crime victim, the National Crime Victim Bar Association could be a useful resource. It helps crime victims pursue civil action through the court system. The program can connect you to a lawyer and expert witnesses who can help you with your case.
Victim Self-Help Groups
In some areas, you can find victim groups organized by survivors and victims of past crimes or their families. Because they've been victims themselves, they understand what type of support you might need. It can also be comforting to talk with other victims who can relate to your experiences. These groups might offer emotional support or connect you with other resources that can help.
More Related Articles:
State and Local Nonprofit Groups
Many states have nonprofit organizations that offer victim support services. These organizations often serve as educational resources for victims so they understand their rights. They might lobby for state laws that improve victims' rights and provide education for others who work with victims. You might also get help finding local resources from these state groups.
On the local level, the victim support services can vary significantly. Your county or city might provide some services to crime victims. There could also be locally organized groups or services provided through local churches. The services available vary significantly depending on the types of groups available and the resources they have.
Law Enforcement Services
Law enforcement agencies typically have divisions dedicated to victim services and support. This team might respond to crime scenes to provide immediate support and crisis intervention and offer ongoing services. They might have partnerships with other community resources and can help you connect with those services. Some police departments might help you receive compensation or provide someone to accompany you to court. Contact your local police department to find out what options they offer.
How to Find Local Victim Support Services
Start by asking the police officers, lawyers and court officials you're interacting with if they can connect you with available services. They should have a list of options or a contact for a local organization that coordinates victim support services. Search for your state's victim services office to see what options they provide. You can also use a referral service like VictimConnect to help you find resources based on your situation and individual needs.
Elocal Editorial Content is for educational and entertainment purposes only. The information provided on this site is not legal advice, and no attorney-client or confidential relationship is formed by use of the Editorial Content. We are not a law firm or a substitute for an attorney or law firm. We cannot provide advice, explanation, opinion, or recommendation about possible legal rights, remedies, defenses, options or strategies. The opinions, beliefs and viewpoints expressed by the eLocal Editorial Team and other third-party content providers do not necessarily reflect the opinions, beliefs and viewpoints of eLocal or its affiliate companies. Use of the Blog is subject to the
Website Terms and Conditions.
The eLocal Editorial Team operates independently of eLocal USA's marketing and sales decisions.