What Liability Do You Take on When Trick-Or-Treaters Come Onto Your Property?
by Team eLocal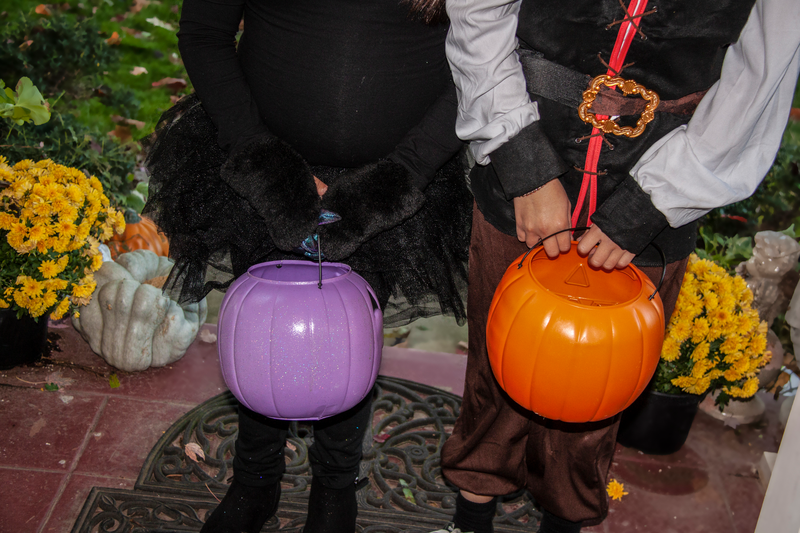 Reviewed by Carina Jenkins, J.D. 
Welcoming trick-or-treaters to the door is a tradition for many people each Halloween. You get to see all the cute costumes and watch the kids light up when they receive your treats.
But trick-or-treating comes with some risks, especially for trips and falls. Find out about liability for these incidents to ensure you're protected this spooky season.
Are Homeowners Liable When Trick-or-Treaters Are Injured on Their Property?
Trick-or-treat law can vary by state, but you generally have liability any time you invite someone onto your property. It's generally accepted that by turning on your porch light and passing out candy, you're inviting strangers onto your property for trick-or-treating. Because of that, you're held liable for any injuries they might sustain on your property if your negligence contributed to the injuries. This could include things such as holes in your yard, uneven sidewalks or tripping hazards in the walkway.
If a trick-or-treater gets injured on your property, the family can sue you for damages. However, they have to prove that you were negligent in creating the hazardous situation.
Talk to a Pro
Call to be connected to a local professional
Are Homeowners Liable if Trick-or-Treaters Are Injured by the Treats They Hand Out?
Food treats that you pass out could cause issues for trick-or-treaters. They could get food poisoning or have an allergic reaction to something you offer. Food poisoning is most common if you pass out homemade treats. A trick-or-treater could sue you if they suspect your treats of causing food poisoning, although that may be difficult to prove. However, even if they can't prove your treats were the source of the food poisoning, you'll still have to deal with the legal proceedings, which can be a hassle.
Food allergies are often more difficult to hold homeowners liable for because kids and parents should be aware of their food allergies and take proper precautions. You likely won't know if trick-or-treaters who visit your house have food allergies. However, if you know about an allergy and intentionally offer the child a treat with that allergen, you could be liable. It can be difficult to prove it was intentional, though.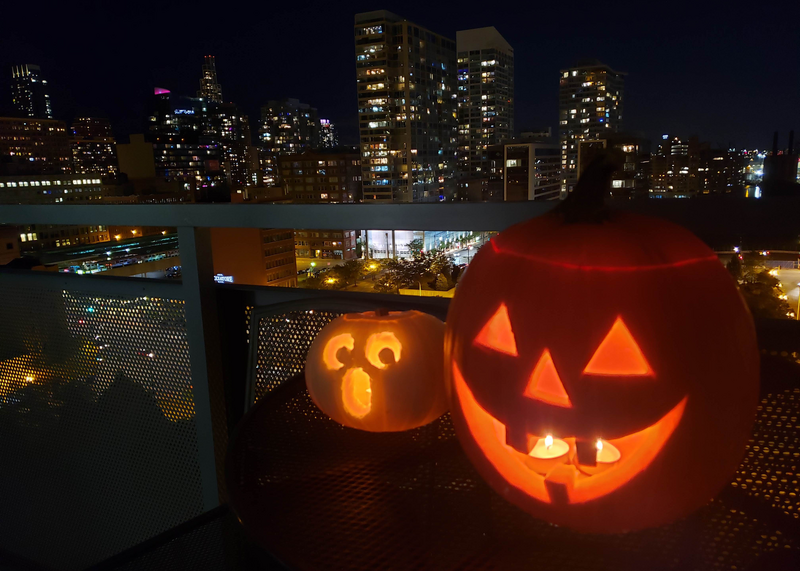 What Can Homeowners Do to Keep Trick-or-Treaters Safe?
Spend a little extra time preparing for trick-or-treaters to reduce your liability risks. Remember, to hold you responsible for injuries, the injured party usually must prove that you were negligent. Minimizing safety risks can reduce the chances of you being shown as negligent. Here are some ways to make your home safer for trick-or-treaters:
Light the area. A well-lit yard makes it easier for trick-or-treaters to see stairs, retaining walls and other features that could cause them to trip.
Clear the way. Check the walkways and yard for potential tripping hazards, such as a hose crossing the sidewalk or a rake left in the yard. Some trick-or-treaters cut through the lawn in their rush to get to the candy, so it's important to check for hazards there as well.
Fix issues. Look for things that need to be repaired in your yard, such as an area that washed away due to water runoff or a cracked sidewalk. Handle the repairs before Halloween.
Offer store-bought treats. Prepackaged, commercially produced treats reduce the risk of food poisoning or other treat-related injuries. You can protect yourself more by looking for allergy-friendly treats.
Offer alternative treats. You might consider offering a nonfood option for kids who have food allergies.
Limit the scares. If you go all-out with your Halloween decorations, avoid extreme scares. A terrifying display could cause someone to trip as they try to run away or faint from fear.
Watch cords. Lighted or inflatable Halloween decorations often have extension cords and anchor strings to make them work. Position those items away from walkways to reduce the risk of trips.
Secure pets. Dog bites can also expose you to liability issues. Keeping your dog inside and away from the excitement and the trick-or-treaters reduces the risk of a pet-related injury. You might put your dog in the basement or a bedroom to prevent an escape or bite when you open the door for trick-or-treaters.
Use LED candles. Having open flames in your jack-o-lanterns could catch a costume on fire. Instead of regular candles, use LED candles or glow sticks in your carved pumpkins.
Clear snow and ice. While rare, some cold climates can receive ice and snow on Halloween. Clear the snow and make efforts to melt the ice before trick-or-treating starts.
If you're not planning to hand out treats, keep your exterior lights turned off during trick-or-treating hours. Even if you're not participating, having the light on invites people onto your property, and you're still liable for their safety.
More Related Articles:
What Can Homeowners Do to Protect Themselves From Liability for Trick-or-Treating Incidents?
In addition to making your property and treats as safe as possible, it's a good idea to check up on your insurance policies before Halloween. Your homeowner's insurance policy will typically cover liability issues if someone is injured on your property. Make sure your homeowner's insurance is current, and check the coverage levels to ensure they're adequate. You can also add umbrella insurance, which extends your liability coverage to higher limits on your auto and homeowner's insurance. This provides greater financial protection if someone has a major injury on your property.
Elocal Editorial Content is for educational and entertainment purposes only. The information provided on this site is not legal advice, and no attorney-client or confidential relationship is formed by use of the Editorial Content. We are not a law firm or a substitute for an attorney or law firm. We cannot provide advice, explanation, opinion, or recommendation about possible legal rights, remedies, defenses, options or strategies. The opinions, beliefs and viewpoints expressed by the eLocal Editorial Team and other third-party content providers do not necessarily reflect the opinions, beliefs and viewpoints of eLocal or its affiliate companies. Use of the Blog is subject to the
Website Terms and Conditions.
The eLocal Editorial Team operates independently of eLocal USA's marketing and sales decisions.