Know Your Rights as a Consumer
by Team eLocal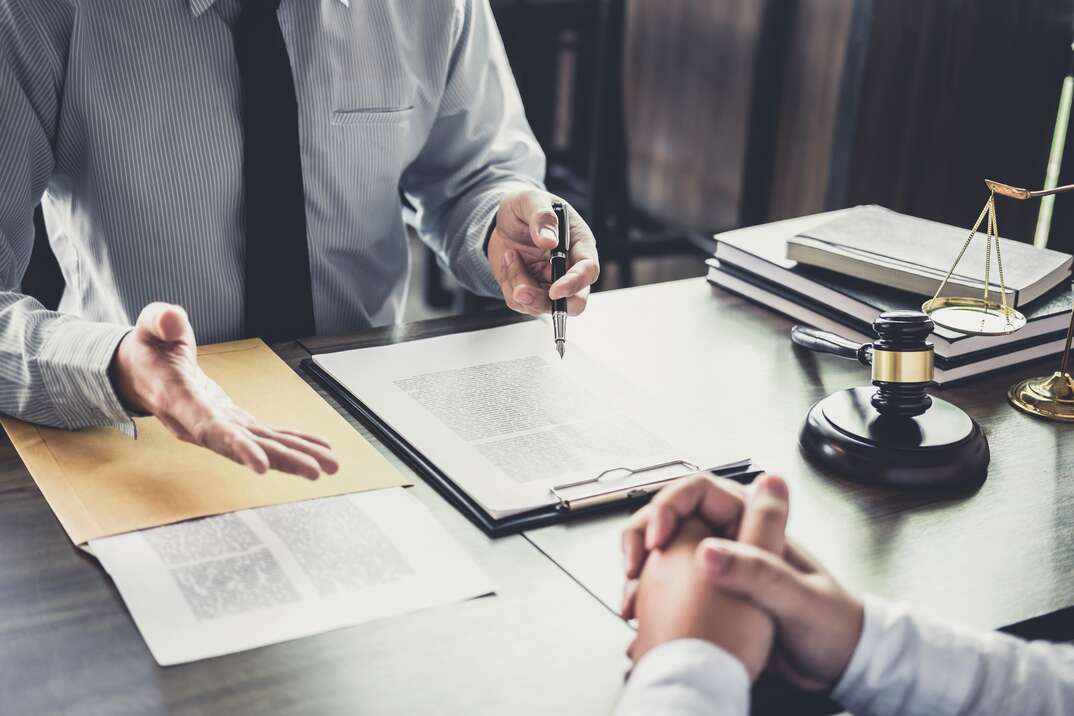 Reviewed by Carina Jenkins, J.D.
Unfortunately, some businesses don't treat customers fairly; some sell defective products or provide fraudulent services.
Read More Legal Articles
Learning more about consumer rights laws can help you spot problematic companies and take steps to protect yourself.
What Are Consumer Rights?
Consumer rights are legal protections granted by a combination of federal and state laws. These laws help protect individuals from defective products, fraud and deceptive business practices.
Without these consumer protection laws, individuals can face challenges when dealing with an unscrupulous business. Historically, the legal principle known as caveat emptor made buyers responsible for inspecting a product before purchase. If the product turned out to be defective, there was very little the purchaser could do.
Many people don't have the time, money and other resources to sue a large corporation. Consumer rights laws make filing suits easier. These laws also allow government agencies to assist consumers and proactively ensure that companies treat consumers fairly. Consumer protection laws help prevent antitrust violations, reduce robocalls and stop other problematic business practices.
Talk to a Pro
Call to be connected to a local professional
What Government Body Protects Consumer Rights?
The Bureau of Consumer Protection operates as part of the Federal Trade Commission and works to protect consumer rights at a federal level. This organization helps enforce federal laws and assists consumers by:
Taking reports and complaints about businesses
Conducting investigations
Filing lawsuits
Developing rules and regulations to prevent unfair business operations
Educating the public
State consumer protection agencies can also assist with consumer rights. These may be part of the state's attorney general office or another department. State agencies may work to enforce state-level consumer protection laws, educate consumers or prosecute fraud.
What Are Some Important Rights You Have as a Consumer?
Consumer Bill of Rights
People sometimes refer to essential legal protections for consumers as the Consumer Bill of Rights. President Kennedy introduced this term in 1962 and said the government should protect the following consumer rights:
The right to safety from hazardous goods
The right to be informed, particularly against deceitful and misleading information and advertising
The ability to choose between a variety of products and services
The right to have consumer interests and concerns heard by the government
Additional Consumer Rights
Numerous federal laws now exist to give consumers more rights when dealing with businesses. For example, the Federal Trade Commission Act prohibits unfair or deceptive acts or practices. A practice is considered unfair if it's likely to cause injury, can't be avoided by the consumer and isn't outweighed by consumer benefits. The act also forbids giving consumers misleading information about essential aspects of a product or service.
Federal laws also cover credit reporting practices, airlines and consumer privacy. The Telephone Consumer Protection Act regulates robocalls, telemarketing and the National Do Not Call Registry.
Federal laws also provide a cooling-off period, allowing you to cancel some contracts within three days of signing. This rule can help protect people from high-pressure or deceptive sales tactics.
More Related Articles:
Consumer Rights at the State Level
Remember that while federal laws apply throughout the United States, state protections vary by location. Many states offer additional consumer rights and protections, and state laws exist to regulate:
Deceptive advertising or business practices
Banking practices
Automobile sales
Rental agreements and real estate transactions
Refunds and sales offers
Lawyers, therapists and other professionals
Massachusetts has its own Consumer Bill of Rights, which includes the right to education and the right to work with merchants to resolve problems. State prosecutors often enforce consumer rights and prosecute fraudulent businesses and scammers. You can check your state laws and regulations to understand the protections that may be available.
Who Should You Contact if Your Consumer Rights Are Infringed Upon?
You may feel angry if you think you've been scammed. However, the best first step in many cases is to speak with the business. If the company made a mistake, they may be happy for the chance to make things right. Getting the business to fix their error is usually faster and cheaper than taking legal action. You can ask to speak with a manager or owner, even if that person isn't immediately available.
If the business refuses to help you, or you believe you're the victim of fraud, you'll need to take additional action. You may want to contact the FTC's Bureau of Consumer Protection and any consumer protection agency in your state. If you think the business committed fraud or another crime, consider filing a complaint with a state or local prosecutor.
You also have the option of contacting a consumer law attorney. There are civil penalties for many consumer rights violations, and a lawyer can offer advice on which remedies may be available. There may even be grounds for a class-action suit due to consumer protection violations.
Elocal Editorial Content is for educational and entertainment purposes only. The information provided on this site is not legal advice, and no attorney-client or confidential relationship is formed by use of the Editorial Content. We are not a law firm or a substitute for an attorney or law firm. We cannot provide advice, explanation, opinion, or recommendation about possible legal rights, remedies, defenses, options or strategies. The opinions, beliefs and viewpoints expressed by the eLocal Editorial Team and other third-party content providers do not necessarily reflect the opinions, beliefs and viewpoints of eLocal or its affiliate companies. Use of the Blog is subject to the
Website Terms and Conditions.
The eLocal Editorial Team operates independently of eLocal USA's marketing and sales decisions.