How Do Lawyers Charge For Their Services?
by Team eLocal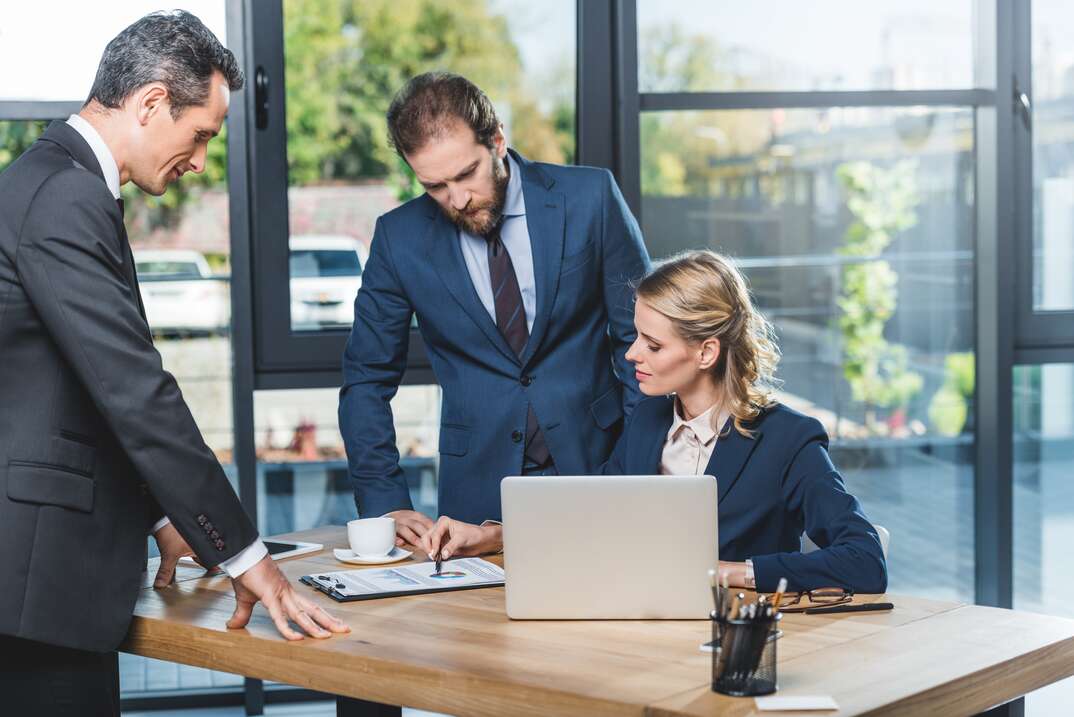 Reviewed by Carina Jenkins, J.D.
How do lawyer fees work? Understanding attorney fees and costs may help you determine whether it's worth it to pursue legal action.
Based on the complexity of a legal case and the type of services needed, there are several ways a lawyer can bill a client.
How Do Lawyers Charge Their Clients?
Attorney fees can vary depending on the type of law the attorney practices, the complexity of the case, administrative fees and court costs. When reviewing fees with an attorney, consider the following pay structures and fees:
Hourly
Hourly rates are common when the legal matter isn't in pursuit of monetary damages or in cases where a lawyer is unsure of how much time a case will take. Hourly rates can vary, and you may need to pay a retainer upfront. If a lawyer is charging an hourly rate, there are generally no guarantees about the total cost of the case. The hourly rate might not include additional fees such as court filing fees or administrative expenses, so keep this in mind when receiving your quote.
Contingency
Contingency fee structures are popular among personal injury attorneys. The way contingency agreements work is that you agree to give a portion of your monetary recovery to your lawyer instead of paying an hourly fee. The lawyer accepts the risk of not getting paid if the case doesn't settle or if you don't win at trial. When receiving legal services on a contingency structure, clients may still be responsible for upfront court costs. Refer to the attorney's contract for more information about fees and costs.
Flat Rate
A flat rate is a single fee in exchange for a legal service. Lawyers normally charge flat rates for filing legal documents or simple tasks like setting up a living will or estate. You don't need to pay an hourly rate or worry about a settlement because the legal matter is simple, and your lawyer already knows what filing fees and administrative costs to expect.
Retainer
A retainer is a fee you need to pay to secure a relationship with your attorney. Depending on the agreement you sign with your lawyer, the retainer may be refundable or non-refundable. For most purposes, the retainer is considered an advance on the cost of your legal services, and your legal fees will be paid out of the retainer before you owe additional money. Depending on the agreement with your lawyer, you may need to put additional funds into your retainer if it gets low.
Costs of Suit
Your lawyer is one of the multiple people that may need to work on your case, so there are additional "costs of suit" you should be aware of. These costs include filing fees, discovery costs, depositions, court costs and administrative fees. In most instances, you're required to pay for these costs in addition to what you pay your attorney to work on your behalf.
Talk to a Pro
Call to be connected to a local professional
Is a 'Free Consultation' Really Free?
Typically, a free consultation is an opportunity to meet the attorney, and for the attorney to decide if your case would be a good fit for their firm. Many free consultations don't actually involve meaningful legal advice because the attorney needs to conduct more research before forming an opinion on a case. After your free consultation, you'll need to decide whether you'd like to retain the attorney before you can begin receiving legal advice.
The second consultation may be billed at a predetermined rate or your lawyer's hourly fee. It's during this consultation that you begin to talk about your legal strategy and what you should do next. Many people feel for this reason that free consultations aren't actually free because they don't get the information they're looking for during the meeting.
It's important to remember that your attorney may need to weigh the potential return they could make by taking on your case. Your attorney may also want to consider whether you have a valid legal claim or if you need a lawyer in a different practice area. If the lawyer believes you don't have a case or need a different type of attorney, they may refer you to another attorney or tell you that you're not a fit for the firm.
More Related Articles:
What Goes Into Determining Legal Costs?
Attorneys need to consider their own time along with costs that you may not be aware of. When determining the rates they charge, attorneys may take the following into account:
Their Own Credentials
Experienced attorneys cost more than lawyers that are straight out of law school or don't have a lot of trial experience under their belts. If an attorney has recorded a long history of victories, they may use this to justify charging more for their services.
Competitors' Rates
Legal fees vary greatly based on location. Whether you live in the city, suburbs or the country can often influence your legal costs and attorney fees. Lawyers try to offer rates that compare well with what other attorneys are charging in your area.
How Much Work Is Required
If you have an extremely complex case that involves a long discovery process, numerous witnesses and a stubborn defendant that won't settle the case easily, your attorney may take this into account when giving you a quote. Your attorney needs to pay people to deliver documents, rent space for depositions, conduct investigations and file paperwork with the court. These things all contribute to your final bill.
Court-Mandated Costs
Every court requires fees for filing litigation, paying the court staff and administrating the case. The longer a case remains in court, the greater these fees may be. In the case of a lawsuit, you're often able to force the other party to pay these fees if you win your case, but some courts still require the winner to pay a portion of the filing costs to the court.
If your lawyer is working on a contingency agreement with you, the amount they collect when you win or settle might depend on whether the case went to court. Jury trials take immense time and resources, so the attorney may take a smaller cut when settling out of court than when trying your case before a jury.
Elocal Editorial Content is for educational and entertainment purposes only. The information provided on this site is not legal advice, and no attorney-client or confidential relationship is formed by use of the Editorial Content. We are not a law firm or a substitute for an attorney or law firm. We cannot provide advice, explanation, opinion, or recommendation about possible legal rights, remedies, defenses, options or strategies. The opinions, beliefs and viewpoints expressed by the eLocal Editorial Team and other third-party content providers do not necessarily reflect the opinions, beliefs and viewpoints of eLocal or its affiliate companies. Use of the Blog is subject to the
Website Terms and Conditions.
The eLocal Editorial Team operates independently of eLocal USA's marketing and sales decisions.