How Do You Fire Your Attorney?
by Rowan Guthrie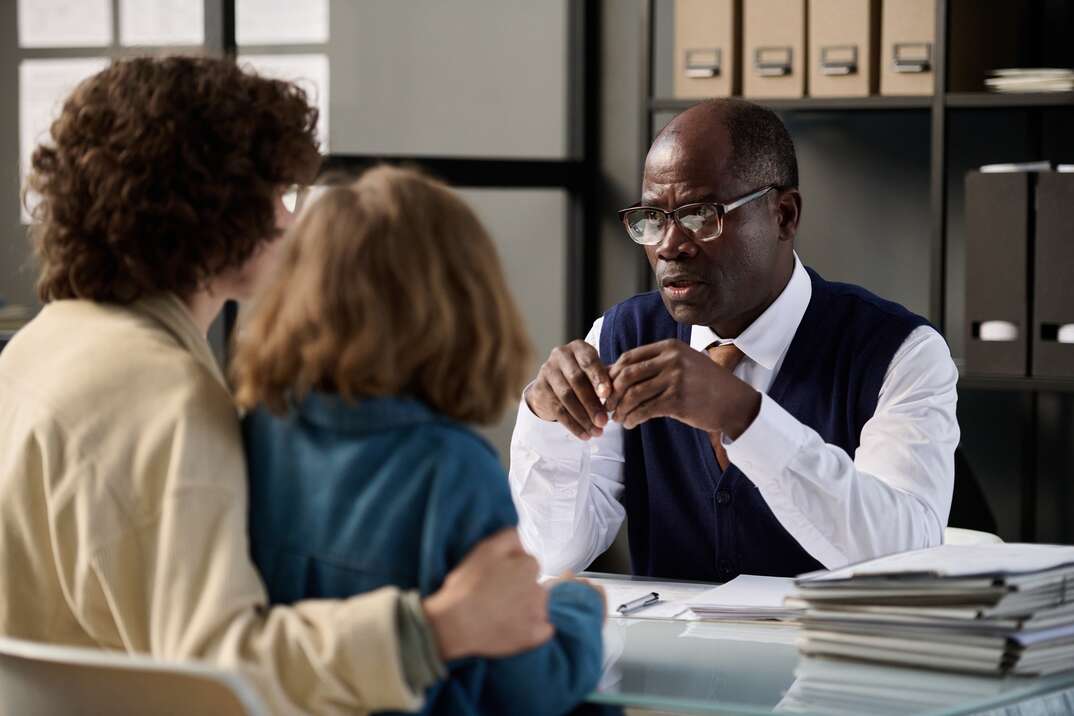 Unhappy with your counsel? It might be time to fire your lawyer. However, this should be done with great care.
This guide explores how to fire a lawyer and the circumstances that might cause you to part ways with your legal counsel. It also addresses questions you may have so you can make more informed decisions.
Can You Fire Your Attorney?
Firing your attorney is a legal right. Your decision may stem from various factors, including:
Communication issues
Lack of professionalism
Disagreements on strategy
Lack of confidence in the attorney's abilities
Can You Fire Your Attorney During Trial?
Yes, you can fire your attorney during a trial. However, changing an attorney at this time can cause disruptions and delays. The court may need to reschedule to give your new attorney time to get up to speed. Your action may also displease the judge, who could think you're deliberately trying to disrupt the court. Therefore, you shouldn't make this decision lightly.
Can You Fire Your Attorney If You Signed a Contract?
You can seek new legal representation, even with a contract — although firing your attorney when you've signed a contract can be complex. Contracts between clients and attorneys often specify the terms of their relationship, including fees, services and termination conditions. Review your contract carefully so you understand the process for terminating the relationship. Some contracts may demand written notice and/or fulfillment of your financial obligations first.
Are There Any Situations Where You Can't Fire Your Attorney?
Firing your lawyer shortly before a trial or in the midst of a critical phase may require court approval. The judge will likely scrutinize your request to ensure it doesn't cause undue delays. You may also need the court's approval if it's a criminal case. Additionally, a client with an appointed guardian will need their guardian's approval before they can fire their lawyer.
Keep in mind that your attorney can demand compensation for their existing work, and it may be difficult to get a replacement at short notice. Some attorneys avoid taking cases another lawyer has prepared.
More Related Articles:
How to Fire an Attorney
If you're going to fire your attorney, you'll need to follow a structured process, because even a minor error on your part could be costly. Write a letter to your lawyer clearly stating you no longer want them to represent you, and send it return receipt-requested so you have proof the attorney received it. If you verbally fire your attorney in the heat of the moment, follow it up with a formal letter specifying your reasons for wanting to end the attorney-client relationship.
Before terminating the relationship, discuss any financial matters, including fees and expenses. Ensure all outstanding balances are settled as agreed upon in your contract or as required by law. Promptly secure new legal representation to ensure a smooth transition and avoid disruptions in your case. Your new attorney can help you obtain your case file from your previous lawyer.
What Does a Termination Letter Need to Include?
A termination letter should include these specific elements to ensure clarity and transparency:
Date: Use the current date to establish a timeline.
Recipient: Address the letter to your attorney by name so there's no ambiguity about the intended recipient.
Statement of termination: Clearly state that you're terminating the attorney-client relationship.
Reasons for termination: Briefly explain why you're firing your attorney, mentioning any concerns, issues or disputes that led to your decision.
Retrieval of case materials: Request the return of all your case-related materials, including documents, evidence or any other relevant items in the attorney's possession.
Future contact: Specify how you prefer to be contacted moving forward, and if you've hired a new attorney, provide their contact information.
Financial matters: Address any financial issues, including outstanding fees, retainer agreements and how you expect the financial aspects of the termination to be handled.
Deadline for response: Set a reasonable deadline for your attorney to acknowledge the termination letter and initiate the process of returning your case materials.
Legal consequences: Mention that you expect the attorney to cease working on your case and not take any further actions on your behalf.
The termination letter is a formal and professional document, so ensure the tone is respectful and any points made are unambiguous.
After You Fire Your Attorney, Do You Get Your Retainer Back?
Review your retainer agreement to determine what conditions, if any, it specifies regarding refunds. Some contracts allow for partial refunds under specific circumstances. You may have a stronger case for getting part or all of your retainer back if you ended the relationship because the attorney failed to fulfill their obligations or breached the contract.
A retainer agreement is a legally binding contract, even after you change lawyers. If the attorney has advanced fees for your case, such as for court documents, they're entitled to be reimbursed, and if they've done any work on your case, they're entitled to compensation for the hours worked. Request a detailed billing statement that outlines the work performed, the fees charged and the balance of the retainer.
If you're unhappy with your lawyer's handling of the retainer situation, you can contact the bar association in your state for advice.
Elocal Editorial Content is for educational and entertainment purposes only. The information provided on this site is not legal advice, and no attorney-client or confidential relationship is formed by use of the Editorial Content. We are not a law firm or a substitute for an attorney or law firm. We cannot provide advice, explanation, opinion, or recommendation about possible legal rights, remedies, defenses, options or strategies. The opinions, beliefs and viewpoints expressed by the eLocal Editorial Team and other third-party content providers do not necessarily reflect the opinions, beliefs and viewpoints of eLocal or its affiliate companies. Use of the Blog is subject to the
Website Terms and Conditions.
The eLocal Editorial Team operates independently of eLocal USA's marketing and sales decisions.