Understanding Your Rights Under the Fair Debt Collection Practices Act
by Team eLocal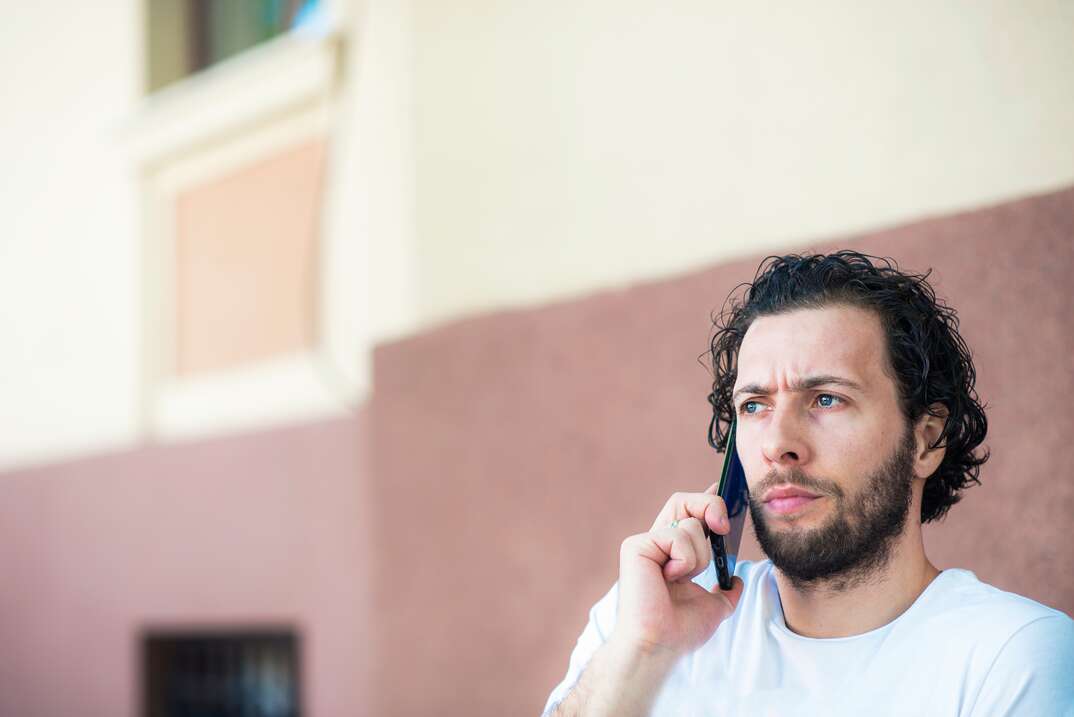 Reviewed by Carina Jenkins, J.D.
Does the sound of a ringing phone fill you with dread because there's a creditor who just won't leave you alone? Is a collection agency claiming you owe them money but won't explain why?
The Fair Debt Collection Practices Act may offer protection from relentless debt collectors. Learning about your rights under this law can help you decide what steps to take if a debt collector won't leave you alone.
What Is the Fair Debt Collection Practices Act and What Is It Meant to Protect?
The Fair Debt Collection Practices Act (FDCPA) is a federal law that protects individual consumers from abusive and unfair debt collectors. Congress passed the FDCPA in 1978, and you can find the law in the U.S. Code at 15 USC 1692.
The FDCPA regulates how third-party debt collection agencies communicate with consumers and gives consumers the right to request verification of debts. There are legal consequences for debt collectors who violate the FDCPA.
What Are Your Rights Under the Fair Debt Collection Practices Act?
You have several significant rights under the FDCPA. Understanding your rights can help you ensure that you're treated fairly by debt collectors.
The Right to Be Free From Unreasonable Communications
Collection agencies can't contact you at unusual times. With a few exceptions, the FDCPA defines reasonable hours as those between 8 a.m. and 9 p.m. Debt collectors usually can't contact you at inconvenient locations, including your place of employment. If you hire a lawyer to assist with handling the debt, communications must typically go through the lawyer.
Debt collectors generally can't contact your friends, family or coworkers in an attempt to collect the debt. However, debt collectors can make limited contact with these third parties to ask for your contact information.
There are exceptions to these rights. Exceptions most often apply when the debt collector has permission from you or a court to make additional contact.
The Right to Stop Communications About Collections
You can demand that the debt collector stop contacting you entirely. Once you make this demand in writing, the collector may send you certain notices but can't contact you to collect the debt.
Ceasing communications doesn't mean you don't owe the debt. A debt collector can still report your outstanding debt to credit reporting agencies, and court documents can be served or mailed to you, even if you have demanded that communications cease.
Prohibition on Abusive Debt Collection Practices
The FDCPA prohibits collection agencies from using abusive, misleading and deceptive practices to collect debts. Examples of such practices include:
Using threats of violence or blackmail to collect a debt
Using profane or abusive language
Making excessive phone calls
Making false claims about the status or amount of a debt
Threatening legal action that the collection agency doesn't intend to take
Using false representations or deceptions to collect a debt or get information
And debt collectors can't use unfair collection practices, which can include:
Charging fees and interests not included in the original contract or permitted by law
Threatening to repossess property without the legal right to do so
Applying payments to multiple debts contrary to your instructions
The Right to Demand Verification
You have the right to basic information about the debt. The debt collector must provide the following information in writing:
The amount owed
Name of the original creditor
Notice that you have 30 days to dispute the debt before it's assumed to be valid
You can dispute the debt and demand verification. The debt collector must send you a verification of the debt or a copy of any judgment. You also have the right to get the name and address of the original creditor.
More Related Articles:
Can You Sue Debt Collectors Under the FDCPA?
You can file a civil suit against debt collectors for violating the FDCPA. Although this is a federal law, lawsuits should typically be filed in your state court. You may also have the option to file in small claims court.
Debt collectors may be liable for the following:
Any actual damages you sustained due to the violation
Attorney's fees
Sometimes, a class action suit may be brought against a collection agency. Violations may also be reported to the Federal Trade Commission, the Consumer Financial Protection Bureau and your state's attorney general.
What Else Should Consumers Know About the Act?
The FDCPA doesn't apply to every debt. This law only protects individual consumers and doesn't apply to debts incurred by businesses and corporations.
Additionally, the restrictions apply to third-party debt collection agencies, not original creditors directly collecting debts. For example, if you owe a mechanic money for car repairs, the FDCPA probably doesn't apply to communications made directly by the mechanic or car repair shop. However, the FDCPA does apply if the mechanic hires a debt collector to handle outstanding bills.
Protections under the FDCPA can vary based on your situation, and you may have additional protections under state or local laws. Talking to a lawyer or a consumer protection agency can help if you think a debt collector has violated the law.
Elocal Editorial Content is for educational and entertainment purposes only. The information provided on this site is not legal advice, and no attorney-client or confidential relationship is formed by use of the Editorial Content. We are not a law firm or a substitute for an attorney or law firm. We cannot provide advice, explanation, opinion, or recommendation about possible legal rights, remedies, defenses, options or strategies. The opinions, beliefs and viewpoints expressed by the eLocal Editorial Team and other third-party content providers do not necessarily reflect the opinions, beliefs and viewpoints of eLocal or its affiliate companies. Use of the Blog is subject to the
Website Terms and Conditions.
The eLocal Editorial Team operates independently of eLocal USA's marketing and sales decisions.