Your Rights When It Comes to Debt Collection
by Kaia Koglin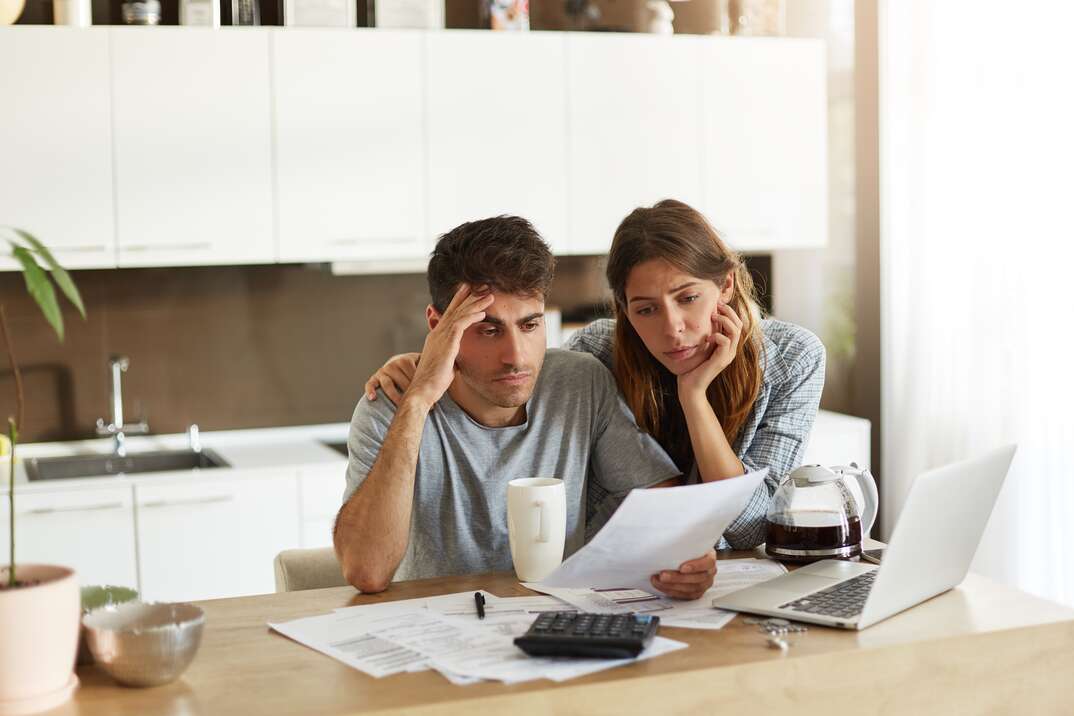 Ongoing, persistent phone calls from pushy debt collectors can leave you feeling stressed and helpless.
Thankfully, there are laws that regulate what debt collectors can do when interacting with you. Understanding your debt collection rights can help you take control of the process and protect yourself from harassment and deceptive practices.
What Is the Fair Debt Collection Practices Act?
The Fair Debt Collection Practices Act is a federal law aimed at stopping unfair debt collection activities. It regulates what debt collectors can and can't do when they're collecting debt. The Act governs personal, family and household debt, such as medical bills and credit cards, but it doesn't apply to business debts. It also doesn't cover collection by the person you owe money to. These rules only apply when a third-party debt collector is involved.
Understanding these rules can help you when you're interacting with a debt collector. If the collector isn't following these rules, you can make a complaint to the Consumer Financial Protection Bureau. The Bureau will communicate with the company and any other government agency that can assist you.
Talk to a Pro
Call to be connected to a local professional
What Are Your Rights as a Consumer When It Comes to Debt Collection?
The FDCPA defines your rights when it comes to debt collection. This covers a wide range of areas, including how and where debt collectors can contact you, confidentiality and the information they must provide. Below are some of the most important consumer rights regarding debt collection.
Information Provided
The debt collector must provide you with certain information about the debt, known as validation information. This helps you know whether the debt is yours and details how to dispute the debt if needed. This information includes:
The name of the creditor
Name and contact details of the debt collector
Itemization of the debt, including interest, fees, payments and credits
Current debt amount
The final date to dispute the debt
Communication Methods
A debt collector can use any method to contact you, including phone, text, email, social media and in person. If they contact you electronically, such as by text or email, they must offer a simple way to opt out of the communications. While debt collectors are allowed to contact you privately on social media, they can't post anything publicly about your debt.
You can make a request in writing for debt collectors not to contact you, and they must stop. However, this doesn't get rid of your debt, and they can still sue you for the amount or report the debt to a credit reporting agency. For this reason, it's generally better to manage the debt.
More Related Articles:
Contact Times and Places
Debt collectors can't contact you at an unusual time or place. In general, this means no contact before 8 a.m. or after 9 p.m. They also can't contact you at a time or place they should know is inconvenient. If you tell them it's not a good time, they have to terminate the call. Debt collectors also can't contact you at work if they know you can't receive personal communications there.
Harassment
Debt collectors can't harass you or anyone else over the phone or through any other form of contact. This includes repeated or continuous phone calls and voicemails. The frequency and pattern of calls can help decide whether they're in violation of the law. Typically, collectors can't make more than seven phone calls in a seven-day period or within seven days of talking to you about the debt. These patterns only relate to phone calls, not social media or electronic messages. However, electronic messages can't be abusive.
Confidentiality
Debt collectors can only contact other people to get the following information:
Address
Phone number
Workplace
They can't contact anyone more than once, and they aren't allowed to say they're trying to collect a debt. Details of the debt can only be discussed with:
You
Your spouse
Your parents, if you're a minor
Your guardian, executor or administrator
Your attorney, if you're represented with respect to debt
Involvement of a Lawyer
If the debt collector knows you're being represented by an attorney, they must stop contacting you and speak to the attorney instead. However, this is only the case if they know or can easily find your attorney's details. If they call, give them your attorney's name and phone number, and tell them to contact the attorney instead of you.
State Debt Collector Regulations
In addition to federal law, most states have laws that cover debt collection. The debt collection rights offered by states are typically very similar to federal laws. The main difference is that in some states, the laws cover the original creditor, as well as third-party debt collectors. Contact your state's attorney general's office for more information.
Elocal Editorial Content is for educational and entertainment purposes only. The information provided on this site is not legal advice, and no attorney-client or confidential relationship is formed by use of the Editorial Content. We are not a law firm or a substitute for an attorney or law firm. We cannot provide advice, explanation, opinion, or recommendation about possible legal rights, remedies, defenses, options or strategies. The opinions, beliefs and viewpoints expressed by the eLocal Editorial Team and other third-party content providers do not necessarily reflect the opinions, beliefs and viewpoints of eLocal or its affiliate companies. Use of the Blog is subject to the
Website Terms and Conditions.
The eLocal Editorial Team operates independently of eLocal USA's marketing and sales decisions.