5 Myths and 3 Important Facts About Bankruptcy
by Team eLocal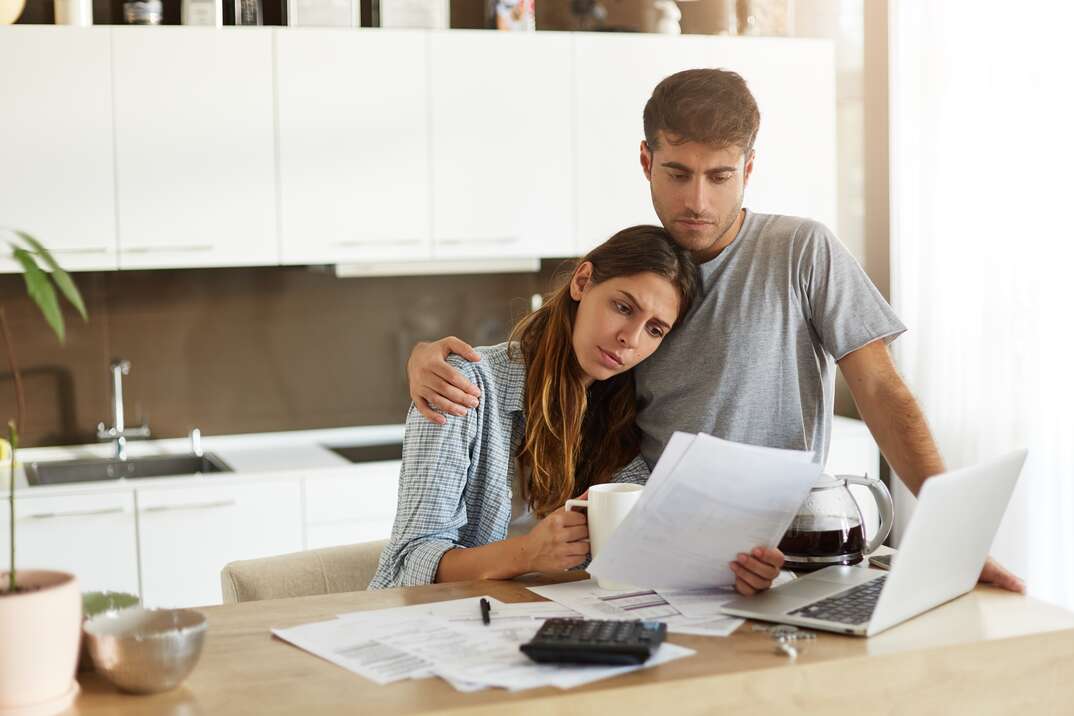 Reviewed by Carina Jenkins, J.D.
If bills and past-due notices are piling up in your mailbox, you may wonder if declaring bankruptcy is your best option.
A bankruptcy case can help you escape overwhelming debt, but you should know what to expect before filing.
5 Common Bankruptcy Myths
There are many misconceptions about bankruptcy. Some of the most common myths about bankruptcy include:
You'll Lose Everything, Including Your House and Car
In a Chapter 7 bankruptcy, many assets become part of the bankruptcy estate and may be used to pay creditors. The bankruptcy estate may include:
Bank accounts
Cash
Valuable personal property
Vehicles
Real estate
However, you won't necessarily lose everything because exemptions protect many assets. State and federal laws establish bankruptcy exemptions, and exemptions can vary from state to state. Possible federal exemptions include:
Up to $15,000 of value in a primary residence
A personal vehicle with a value below a set amount
Up to $8,000 in personal property
Necessary medical equipment
Up to $1,500 of professional tools
Federal exemptions also protect many retirement accounts and your right to receive Social Security benefits. Exemptions also protect funds from crime victim reparations, wrongful death suits and child support payments.
A Chapter 13 bankruptcy allows you to adjust your debt and keep more property. If you qualify for Chapter 13 bankruptcy, you'll get a payment plan for repaying debts, and these plans can allow you to keep your home out of foreclosure.
Filing for Bankruptcy Makes You Irresponsible
People file for bankruptcy for many reasons, and many are beyond the debtor's control. One study found that over 66% of bankruptcies are related to medical bills or an inability to work.
People rely on credit cards or loans to start a business or get through a challenging time. Unfortunately, plans don't always work out, and some people can't repay the debt. Regardless of your reasons, bankruptcy is a legal remedy to help you manage excessive debt.
Bankruptcy Will Get Rid of All Debt
While a bankruptcy case can give you a fresh start, it won't eliminate every type of debt. In many cases, you won't be able to get rid of the following debts:
Government-guaranteed student loans
Child support, alimony and some other debts related to a divorce
Government fines or criminal penalties
Civil debts owed for a willful and malicious injury
Many kinds of tax debts
Additionally, you usually can't discharge a debt if you don't list it correctly in your bankruptcy case. Exceptions can vary and may depend on which type of bankruptcy you pursue.
You Can't File More Than Once
Maybe you already filed for bankruptcy years ago, or perhaps you're worried you could need debt relief again. The good news is that you can file for bankruptcy more than once. However, there are time limits; for example, you can only file for Chapter 7 bankruptcy every eight years.
You Should Get Rid of Assets Before Filing
If you're going to lose your extra car or expensive electronics as part of a bankruptcy case, giving the property to a friend or family member may seem clever. Some people max out credit cards, thinking the debt will be discharged soon anyway.
However, these actions won't help your case and could be considered fraud. Property given to a friend or family member will likely be included in the bankruptcy estate, and the bankruptcy court may not discharge recently incurred debts.
More Related Articles:
Talk to a Pro
Call to be connected to a local professional
3 Important Facts About Bankruptcy
Now that you know the truth about the most common bankruptcy myths, it's time to learn some facts. Three of the most important facts about bankruptcy include:
Bankruptcy Isn't Always the Right Choice
Bankruptcy can be a wise financial decision if you're behind on bills and won't be able to pay off your debts. However, if you're struggling with a temporary financial hardship or mainly dealing with debts that can't be discharged, such as student loans, you may be better off looking at other options.
Bankruptcy Won't Ruin Your Credit Forever
Bankruptcy will negatively affect your credit score, impact your ability to get loans and lead to higher interest rates. But there are ways to start rebuilding your credit after bankruptcy. Some banks offer secured credit cards or other credit products to help you improve your credit. Furthermore, bankruptcy is eliminated from your credit report after seven to 10 years. Remember that unpaid bills and collections cases also negatively impact your credit.
Getting Professional Advice Is a Good Idea
Bankruptcy is a major financial and legal decision. While declaring bankruptcy can provide much-needed debt relief, it also comes with long-lasting consequences. You may want to consider how bankruptcy could impact your retirement plan or whether family heirlooms in your possession will be exempt from the bankruptcy estate.
You can file for bankruptcy on your own, but getting advice from a bankruptcy attorney can help you understand your options. Many bankruptcy lawyers offer reasonable rates and understand that potential clients are facing financial hardships. You may also wish to speak with a financial planner who can help you learn how to rebuild your credit and manage your finances in the future.
Elocal Editorial Content is for educational and entertainment purposes only. The information provided on this site is not legal advice, and no attorney-client or confidential relationship is formed by use of the Editorial Content. We are not a law firm or a substitute for an attorney or law firm. We cannot provide advice, explanation, opinion, or recommendation about possible legal rights, remedies, defenses, options or strategies. The opinions, beliefs and viewpoints expressed by the eLocal Editorial Team and other third-party content providers do not necessarily reflect the opinions, beliefs and viewpoints of eLocal or its affiliate companies. Use of the Blog is subject to the
Website Terms and Conditions.
The eLocal Editorial Team operates independently of eLocal USA's marketing and sales decisions.