DIY Divorce: What to Consider Before Going It Alone
by Team eLocal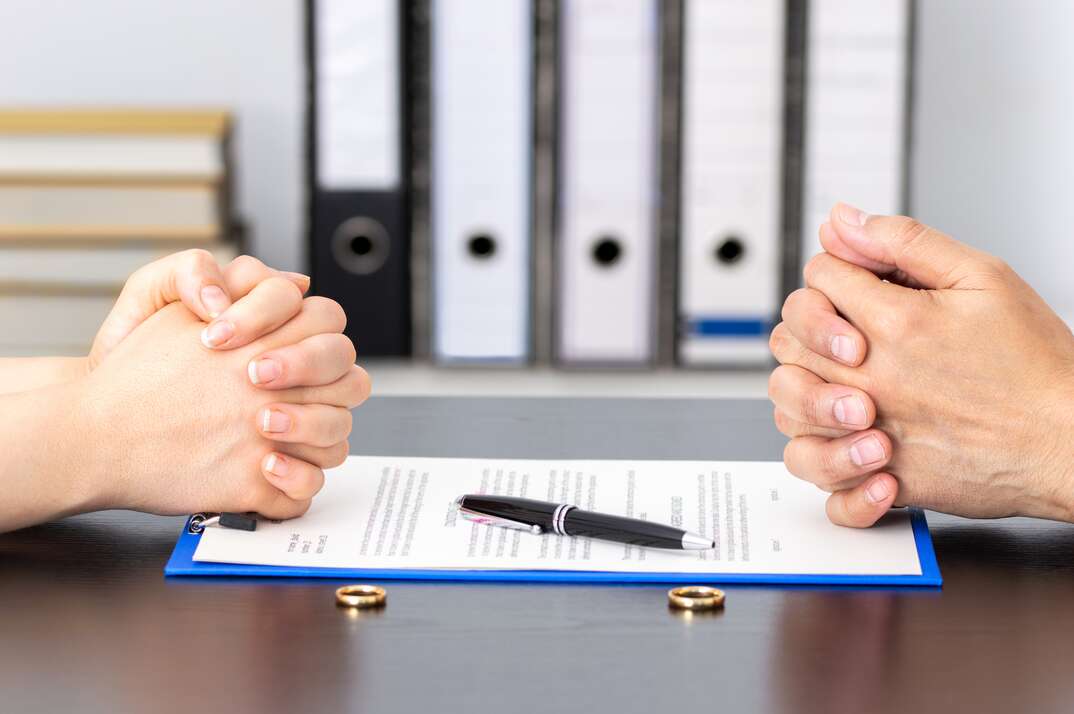 Reviewed by Carina Jenkins, J.D.
Getting divorced can be expensive, and legal fees add up quickly. Meanwhile, the expenses of daily life don't stop. Plus, after your separation, you may be spending more on housing and other bills. So it's understandable that you'd want to cut costs wherever possible.
Going through the divorce process on your own without the help of an attorney is possible and could save you money, but there are some things you should know before choosing this option.
Can You Get Divorced Without a Lawyer?
You almost always have the right to represent yourself and get divorced without a lawyer. Courts call this being self-represented or pro se.
While courts seldom require parties to hire counsel, there can be extra requirements in cases where parties are self-represented. Judges may take extra steps to ensure that pro se parties understand their rights.
In rare cases, a judge may require counsel in the form of an appointed guardian ad litem if a party is legally incapacitated. In some states, a judge could appoint a guardian ad litem for children in particularly contentious or complicated custody cases.
Talk to a Pro
Call to be connected to a local professional
Can You Get Divorced Online?
Whether you can get divorced without appearing in court will depend on your location and the issues in your case. Divorces must be filed with the proper court, and many states have e-filing services that allow parties to file their divorce online. However, these services are sometimes only available to lawyers.
You can usually file all required divorce papers, including your settlement agreement, through the e-filing service. Sometimes, a judge can finalize the divorce based on these documents, but you may need to attend a court hearing. Whether a court appearance is necessary may depend on the following:
Contested issues: You may be able to file for divorce online, but the judge will require court hearings if the parties don't agree on every issue.
Minor children: Many jurisdictions require a court appearance if minor children are involved in a case, especially if a party is pro se. A court appearance lets the judge ensure that both parties understand their rights and that the agreement is in the children's best interest.
Paperwork errors: A judge could require a court appearance if there are mistakes or other problems with the divorce paperwork.
You may see websites advertising an online divorce. While these services can help you complete the necessary paperwork, they generally can't complete your divorce. Only a judge in the proper jurisdiction can legally finalize your divorce.
More Related Articles:
What Are the Pros and Cons of a Do-It-Yourself Divorce?
A do-it-yourself divorce can save time and money, but there are pitfalls too.
Benefits of DIY Divorce
Filing for a divorce without lawyers can be a good option if your case is simple and your spouse agrees on all aspects of the case. If you handle the divorce yourself, you'll probably have to pay filing fees and may need to pay to have divorce documents notarized. But these fees are typically much cheaper than hiring lawyers to represent you.
A DIY divorce can also be convenient. The paperwork is usually relatively easy to complete and file, especially if you don't have children or have limited assets. You and your spouse can file for divorce quickly without waiting on documents from lawyers.
Problems With Handling a Divorce Yourself
Attorneys use careful language to help clients avoid problems. Self-represented parties may not realize that the terms in their settlement agreement aren't clear. Family law attorneys are familiar with the types of disagreements that frequently come up after a divorce, and they can help you avoid future problems.
For example, a simple divorce settlement may seem sufficient if you and your spouse are on good terms at the time of your divorce. But what if your marital home doesn't sell as planned, or you can't agree on sharing custody of the children during a school holiday? You could face new conflicts and legal expenses if you didn't anticipate these problems when writing the settlement agreement.
If you have real estate, retirement accounts or other complex assets, you'll need legal documents to divide the property. A lawyer can help you understand your rights, draft the paperwork and advise you about potential tax consequences.
Finally, divorce laws vary significantly by state. The internet and books may offer incorrect advice for your location. You'll want to make sure you understand your area's requirements before choosing a DIY divorce.
Elocal Editorial Content is for educational and entertainment purposes only. The information provided on this site is not legal advice, and no attorney-client or confidential relationship is formed by use of the Editorial Content. We are not a law firm or a substitute for an attorney or law firm. We cannot provide advice, explanation, opinion, or recommendation about possible legal rights, remedies, defenses, options or strategies. The opinions, beliefs and viewpoints expressed by the eLocal Editorial Team and other third-party content providers do not necessarily reflect the opinions, beliefs and viewpoints of eLocal or its affiliate companies. Use of the Blog is subject to the
Website Terms and Conditions.
The eLocal Editorial Team operates independently of eLocal USA's marketing and sales decisions.