How Much Do Estate Planning Services Cost?
by Team eLocal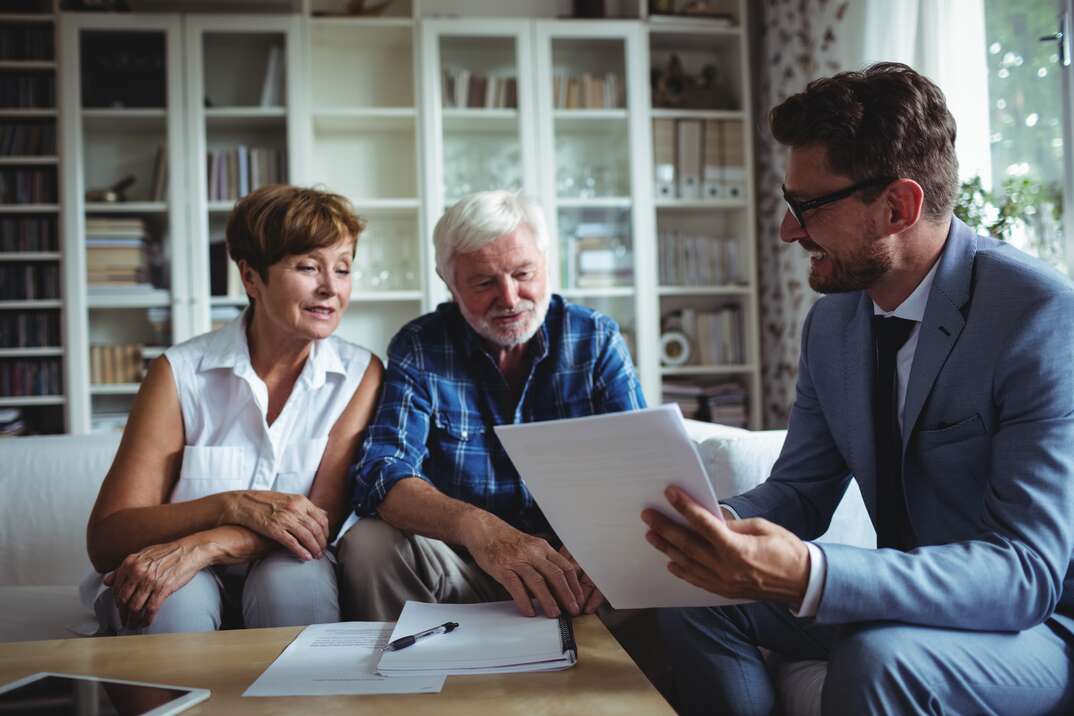 Reviewed by Carina Jenkins, J.D.
How much does estate planning cost? The price can vary significantly, depending on your situation.
Having a ballpark idea of normal estate planning costs can help you budget for hiring a lawyer to help.
What Does an Estate-Planning Lawyer Do?
Estate-planning lawyers help you get your affairs in order related to your estate and end-of-life period. They can draft documents that express your wishes for your estate and healthcare to ensure they're carried out.
Wills and trusts are two common options for estate planning. With these legal documents, your loved ones and beneficiaries have less work to do after you're gone. You also ensure your assets are distributed according to your plans.
Living wills and power of attorney come into play while you're still alive. They ensure you receive the healthcare treatment and life-saving measures you want if you become incapacitated and can't make decisions or express your wishes.
An estate-planning attorney helps draft these documents. They can also provide legal advice on estate-planning matters, such as minimizing taxes on your estate. They can inform you about situations you might not anticipate or advise you on things such as appointing guardians for your dependents.
Talk to a Pro
Call to be connected to a local professional
How Much Do Lawyers Charge for Common Services?
Rates vary from one lawyer to the next, and your total estate planning costs will depend on your circumstances. Having a will prepared is relatively inexpensive, but if you also need help with tax planning, trusts, power of attorney and other situations, you'll pay more. You might also have a higher bill if you have a complex situation or a large estate.
Estate-planning lawyers charge in one of two main ways: hourly rates and flat fees. Lawyers sometimes have flat rates for common estate-planning services, such as creating a will or establishing a trust. Others charge by the hour, especially for complex situations that could take longer to complete.
Hourly Rate
If an estate attorney charges by the hour, you can expect to pay between $250 and $350 per hour for an experienced legal professional, based on data from Nolo. This rate can vary based on your location and the experience level of the attorney. Your total bill is based on how many actual hours the attorney works on your estate planning tasks.
Will Preparation
Having a will established makes the probate process easier and takes stress off your loved ones when you pass away. It's also an easy way to make sure your wishes are carried out after you die. According to FindLaw, hiring an attorney to draft your will costs around $500 for a basic will. It could cost more based on your attorney's rates and the complexity of your will. If you have lots of assets or a complicated situation, you could pay thousands of dollars.
Setting Up a Trust
Trusts can be an effective tool to make estate settlement easier for loved ones. When you establish a trust, your estate can usually avoid going through the probate process, which can be lengthy. Your loved ones have less to worry about and can settle the estate faster. A basic trust may cost around $2,000. However, trusts can be complex, and the price can vary significantly.
Granting Power of Attorney
Power of attorney lets you name someone who will make decisions on your behalf if you become incapacitated. You may pay about $375 to have a lawyer draft a power of attorney for you. This document is relatively simple and may cost even less, depending on your location.
Living Will
A living will puts your wishes for medical care when you can't make decisions yourself into a legal document. It tells doctors what you want them to do for life-saving measures or treatments if you become incapacitated. This includes things such as terminal illnesses, dementia or comas. Based on data from Thumbtack, an attorney can usually draft a living will for around $250 to $500.
More Related Articles:
How to Control Estate-Planning Costs
Having a solid estate plan can reduce taxes and fees for your loved ones. It can also reduce their need to go to court or fight for what you wanted after you're gone.
If you're on a budget, here are some ways to lower the costs of estate planning:
Know what you want: If an attorney charges by the hour, you can save time and reduce the total estate-planning costs by knowing what you want. Start thinking about your end-of-life care, guardians for your kids and how you want your assets distributed before you meet with your lawyer.
Shop around: Attorney costs can vary, so check with multiple options to save money.
DIY: If you have a simple situation, you might consider DIY estate planning.
Estate-planning costs might seem high, but they're often worth it.
Estate-Planning Attorney Vs. DIY Options
You can handle some tasks yourself through DIY legal options. For many of the documents, you can use free templates or pay for software that helps you draft your own documents. The main advantage is the cost since DIY options are generally much cheaper than hiring an attorney. For people with simple estates, these options can work well.
However, it's also easy to make mistakes if you don't have an experienced lawyer handle your estate planning. If you don't draft the document correctly or have witnesses, it could be deemed invalid. The courts determine whether the documents are legal. If they're not, your estate could be distributed based on your state's standard procedures, instead of what you wrote in your will.
DIY options often aren't sufficient if you have a large estate or a complex situation. Templates and software are often designed for basic situations without complicated issues, such as business ownership, having property in multiple states or dealing with difficult family dynamics that might cause conflict. In those situations, an estate-planning attorney is often necessary to ensure your estate is properly managed.
Elocal Editorial Content is for educational and entertainment purposes only. The information provided on this site is not legal advice, and no attorney-client or confidential relationship is formed by use of the Editorial Content. We are not a law firm or a substitute for an attorney or law firm. We cannot provide advice, explanation, opinion, or recommendation about possible legal rights, remedies, defenses, options or strategies. The opinions, beliefs and viewpoints expressed by the eLocal Editorial Team and other third-party content providers do not necessarily reflect the opinions, beliefs and viewpoints of eLocal or its affiliate companies. Use of the Blog is subject to the
Website Terms and Conditions.
The eLocal Editorial Team operates independently of eLocal USA's marketing and sales decisions.