How Much Does It Cost to Create a Will?
by J.D. Written by Team eLocal.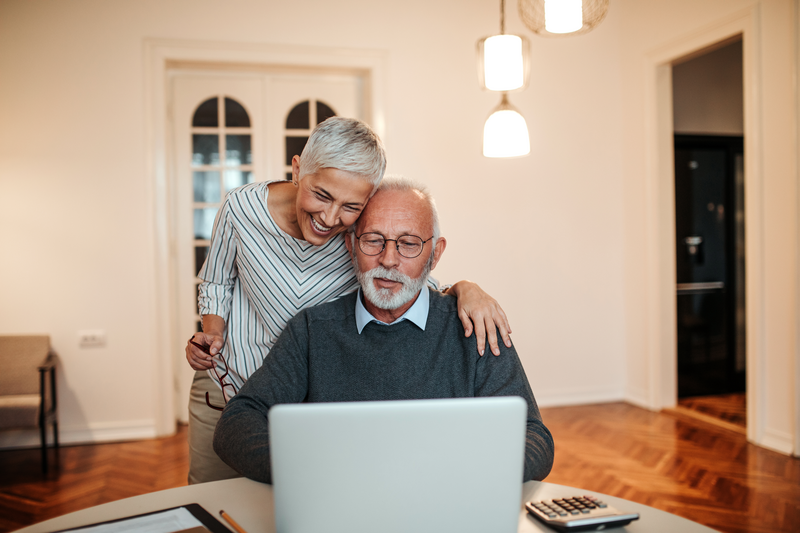 Creating a will is an essential part of estate planning. A will ensures that your wishes are followed when distributing your assets after you die. However, a recent study by Caring.com discovered that only 33% of Americans have a will.
Fortunately, there are several options for making a will that can allow you to plan your estate on any budget.
How Much Does a Lawyer Charge to Draft a Will?
Some attorneys charge a flat fee for will drafting services, usually between $940 and $1,500, according to Thumbtack. Other lawyers may charge per hour, especially if your situation is complex and your will is likely to take longer than usual to draft. Investopedia says you should expect to pay between $100 and $400 per hour in attorney's fees.
What Factors Affect How Much It Costs to Make a Will?
Having a lawyer draft a will is an affordable and worthwhile expense for most people. However, you'll usually pay more if you have a wide range of valuable assets or complex requirements for distributing them after your death. The following factors affect how much it costs to create a will.
Complexity
How much it costs to make a will depends on its complexity. If your arrangements are straightforward, you could have a basic will drafted for as little as $300. However, you'll pay significantly more if you require estate planning documents. Wills with outright distribution (when beneficiaries receive any inheritance immediately after death) are more affordable to draft than arrangements where assets will be held in trust.
Area
Where you live can significantly impact how much it costs to draft your will. Generally, attorneys charge more in areas with higher costs of living, so you'll usually pay higher fees if you live in a major city. According to Thumbtack, lawyers in rural areas often charge around $100 per hour. Hourly costs can rise to as much as $400 in cities.
Lawyer Specialization
Hiring a lawyer who specializes in estate planning is usually the most costly option. However, it's often worth seeing a specialist if you wish to make complex special arrangements.
Pricing Structure
It's often more affordable to hire a law firm that charges flat fees for will-drafting services because it allows you to decide if the price is affordable upfront. Occasionally, it can be cheaper to pay by the hour if you have a small estate and wish to make straightforward arrangements. However, paying hourly is unpredictable because you could pay significantly more than anticipated if something unexpected crops up.
More Related Articles:
How Do You Create a Will for Free?
You can draft your will yourself, and there are various websites offering free or low-cost DIY services. If you write your own will, you may be able to write it by hand or type it, depending on where you live. DIY services can cost under $100 and can be a good option if your needs are straightforward. Some brick and mortar stores also sell standard ready-made wills for around $5 to $20.
Using an online service or writing a will yourself could be adequate if you only own a single property, have no children and name your spouse as the only beneficiary. You won't usually be able to ask for assistance if you find something confusing, although some services claim to offer basic advice. Whether you write the will yourself or use a service, you may still need to sign the document with a notary or other witnesses.
However, hiring a lawyer is usually best if you have multiple, high-value assets or complex family circumstances. For example, a person with children from more than one marriage or who owns a business may not have the knowledge necessary to draw up a watertight will on their own. An experienced attorney can word the will carefully to ensure your wishes are carried out to the letter and anticipate any potential issues. It's also wise to consult an attorney if you believe someone may contest your will following your death.
It's also important to research the state laws covering wills in your area, as they can vary significantly. Some states recognize handwritten wills, while others require a typed document. Where you live can also affect how many witnesses you need to sign your will. It's essential to ensure you understand the relevant state and federal laws and that any online service you intend to use complies with your state's rules.
ProFindr
Fast, Easy and Commitment Free.
Skip the search and get the number for a pro near you texted to your phone.
Talk to a local pro. We connect you to pros who are local and available to work.