What Is Allocution?
by Hannah Stephens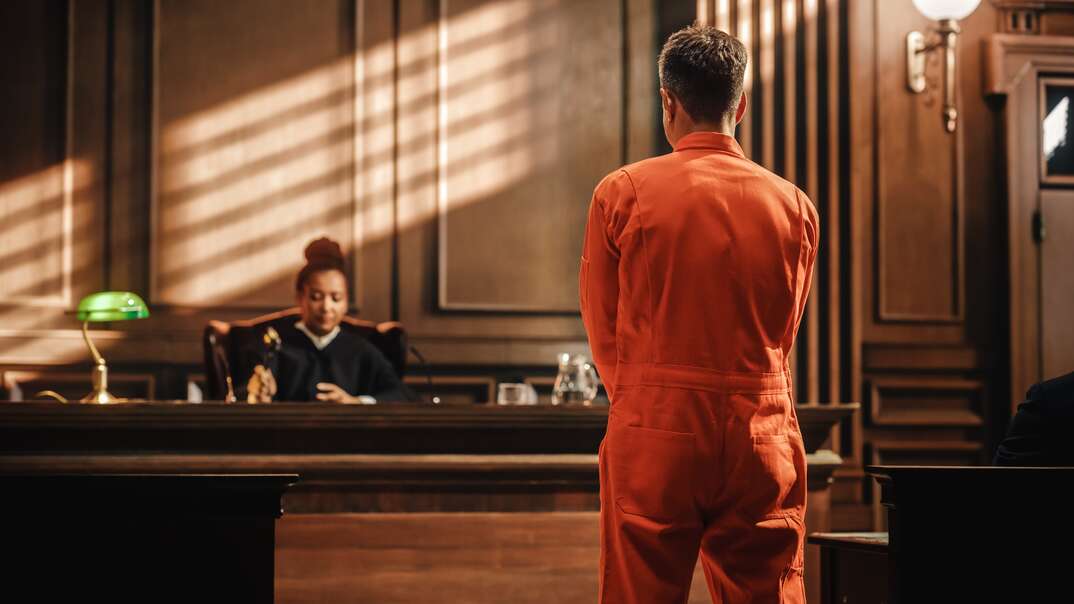 Understanding the legal jargon associated with court cases can be a real headache. You may come across the term "allocution" if you or someone you know pleads guilty to an offense and wonder what it means.
Understanding your rights to allocution allows you to present any mitigating information to the court and humanize yourself before a judge.
What Is Allocution?
An allocution statement is a statement made to the court by a defendant after pleading guilty to a crime. Allocution first appeared in American federal law in 1946, but the practice dates back to the 17th century. You don't have to make an allocution statement directly if you don't want to. You can ask your attorney to read a statement on your behalf or choose to waive your right to allocution altogether.
State laws determine citizens' allocution rights. Therefore, factors such as when you have a right to make an allocution statement and whether you have to deliver the statement verbally or in writing vary between states.
What Is the Purpose of an Allocution Statement?
During an allocution statement, the defendant can demonstrate remorse and outline any mitigation to help the court determine a fair sentence. Furthermore, the statement can help the judge decide whether the charge and the guilty plea are justified.
When Do Allocution Statements Take Place?
Defendants typically deliver allocution statements at their sentencing hearing following a guilty plea. However, courts often permit allocution statements on other occasions, such as resentencing or probation hearings.
More Related Articles:
What Can a Defendant Say During Their Allocution Statement?
What you can say in an allocution statement depends on the rules in your jurisdiction. Generally, it's wise to consult an attorney before compiling your statement. An experienced lawyer can provide personalized advice on what to include and leave out. Examples of information to consider for an allocution statement include:
Describing how leniency could help you achieve your educational or training goals and develop respect for the law
Explaining what punishment would fit your crime and circumstances
Outlining your most positive attributes and achievements
Describing your future plans, such as educational or career aspirations
Defendants can usually discuss the evidence presented for or against them during their trial and explain their culpability for the offense. In some situations, your allocution statement may influence your sentence.
Do Defendants Have a Right to Make an Allocution Statement?
Generally, defendants have the right to submit an allocution statement before being sentenced for a misdemeanor offense. This right also applies to noncapital felonies. You must ask to speak before the judge passes the sentence to exercise your right. Waiting until after sentencing usually results in losing your right to allocution. The judge doesn't have to prompt you to make an allocution statement before sentencing.
The rules are different for capital felonies. States can determine whether defendants have the right to make an allocution statement before being sentenced for a capital crime. For example, defendants in North Carolina don't have the right to allocution in capital cases.
Elocal Editorial Content is for educational and entertainment purposes only. The information provided on this site is not legal advice, and no attorney-client or confidential relationship is formed by use of the Editorial Content. We are not a law firm or a substitute for an attorney or law firm. We cannot provide advice, explanation, opinion, or recommendation about possible legal rights, remedies, defenses, options or strategies. The opinions, beliefs and viewpoints expressed by the eLocal Editorial Team and other third-party content providers do not necessarily reflect the opinions, beliefs and viewpoints of eLocal or its affiliate companies. Use of the Blog is subject to the
Website Terms and Conditions.
The eLocal Editorial Team operates independently of eLocal USA's marketing and sales decisions.