What Is a Public Defender?
by Leigh Morgan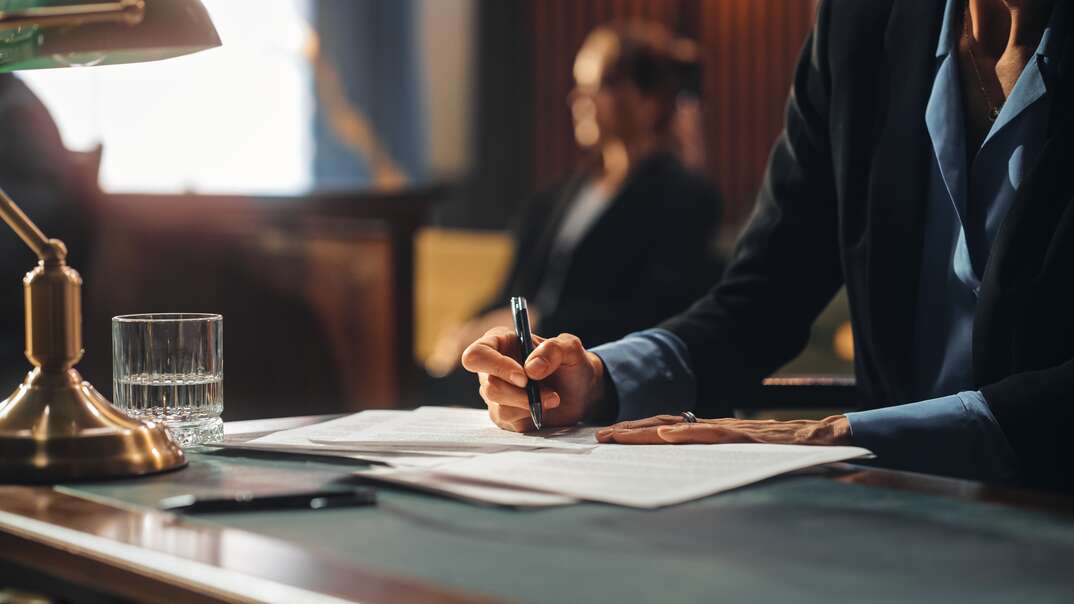 Under the Sixth Amendment of the U.S. Constitution, every American charged with a crime is entitled to have an attorney represent them.
If you don't have enough money to hire your own lawyer, the court may appoint a public defender to handle your case. Learn more about the work public defenders do and find out how to qualify for court-appointed legal services.
What Is a Public Defender?
When someone is charged with a crime, they need an attorney to provide legal advice and determine if it's better to accept a plea deal or take the case to trial. A public defender is a defense attorney (lawyer) who represents people who can't afford to pay for private legal representation. If you qualify for a public defender, the court appoints someone to represent you, rather than requiring you to find a private attorney.
Talk to a Pro
Call to be connected to a local professional
How Do You Get a Public Defender?
The process of getting a public defender varies from one court to the next. Generally, you have to provide information about your income and assets. You may also have to pay a fee before the public defender's office reviews your application.
Although you have the right to an attorney, you're only entitled to a public defender if you're charged with a crime that may lead to incarceration. In other words, you only get a public defender if there's a chance you might go to jail or prison. You're not entitled to court-appointed counsel if you get a jaywalking ticket or commit some other minor offense.
Can You Use a Public Defender Even If You Have the Ability to Pay for a Lawyer?
Generally, you can't use a public defender if you have the means to pay for a private attorney. If you hire your own attorney, the public defender's office will know you have the resources needed to pay for counsel. That in itself is likely to disqualify you from working with the public defender's office.
Can You Use a Public Defender in Addition to a Private Attorney?
You can't use a public defender and a private attorney for the same case at the same time. If you start working with a public defender and believe they're not providing adequate representation, tell the judge about your concerns. The public defender may withdraw from your case, so you can hire a private attorney instead.
More Related Articles:
What Types of Cases Do Public Defenders Work On?
Public defenders work on all types of criminal cases, from misdemeanors to aggravated felonies. For example, after Bryan Kohberger — who was accused of killing four University of Idaho students in November 2022 — was arrested and charged with four counts of first-degree murder and one count of burglary, the court appointed Chief Public Defender of Kootenai County Anne Taylor to defend him. Taylor is a capital-qualified attorney, which means she's eligible to represent defendants who are at risk of being sentenced to death.
Public Defenders Vs. Pro Bono Lawyers
While researching public defenders, you may come across the term "pro bono lawyer." It's important to understand the distinction between the two. Courts appoint public defenders to represent clients without the resources to hire their own attorneys. A public defender gets paid by the government, so their services aren't free.
Pro bono means "for the public good." A pro bono lawyer provides their services free of charge, but they don't have to be appointed by the court first. For example, a pro bono lawyer may decide to represent a defendant who makes too much money to qualify for a public defender and not enough money to hire a private attorney.
Elocal Editorial Content is for educational and entertainment purposes only. The information provided on this site is not legal advice, and no attorney-client or confidential relationship is formed by use of the Editorial Content. We are not a law firm or a substitute for an attorney or law firm. We cannot provide advice, explanation, opinion, or recommendation about possible legal rights, remedies, defenses, options or strategies. The opinions, beliefs and viewpoints expressed by the eLocal Editorial Team and other third-party content providers do not necessarily reflect the opinions, beliefs and viewpoints of eLocal or its affiliate companies. Use of the Blog is subject to the
Website Terms and Conditions.
The eLocal Editorial Team operates independently of eLocal USA's marketing and sales decisions.