How the Bail Process Works
by Shelley Frost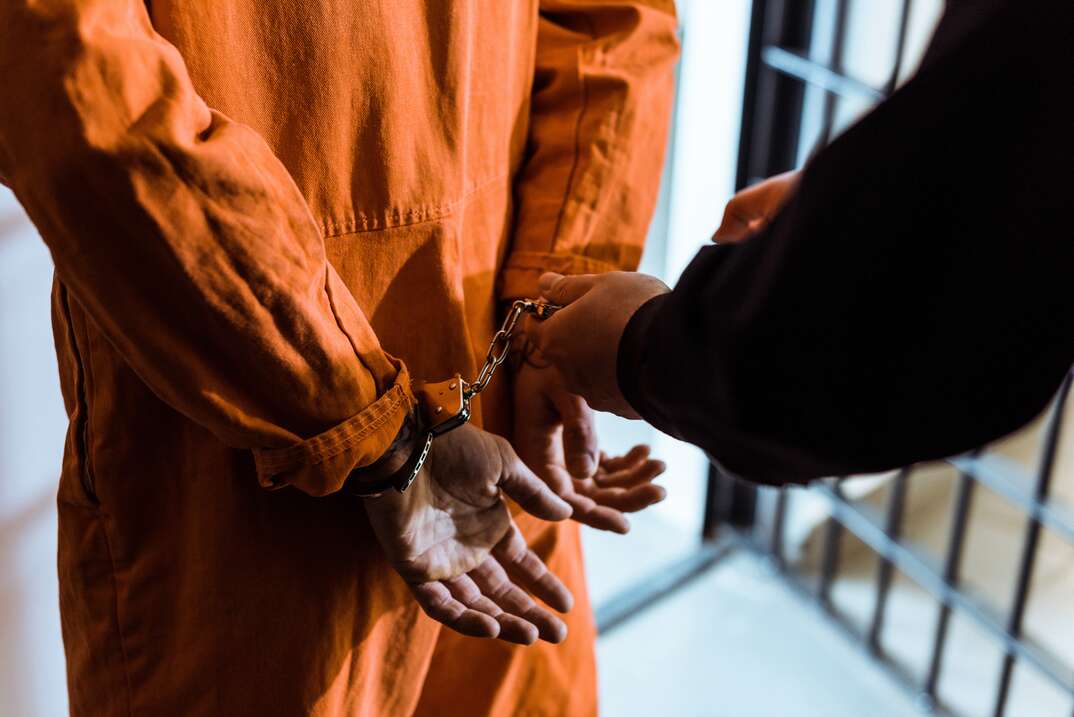 Reviewed by Katelynne Shepard
Being arrested and facing the prospect of spending weeks or months in jail before trial can be scary. Fortunately, posting bail could get you out of that situation temporarily.
How does bail work, and will you get it? Find out how the bail process works and what you can expect if you find yourself or a loved one facing criminal charges.
What Is Bail?
The bail meaning is the amount of money a defendant has to pay to get out of jail while they're awaiting trial. After an individual is charged with a crime, they're in police custody until they go to trial or post bail. The bail money isn't a fine or a punishment. It's used as a guarantee that the defendant will show up to court for the trial. It's returned to the defendant at the end of the court case.
Why Is Bail Set for Different Amounts of Money in Different Cases?
Several factors play into the amount the judge sets for bail. The defendant's flight risk and chances of putting the public at risk due to additional criminal behavior are two major factors. The judge might also consider the severity of the crime and the offender's past criminal record. Someone with no prior charges might receive a lower bail than someone with a history of criminal offenses.
Bail sometimes comes with other conditions. Some examples of conditions include having no contact with the alleged victim, staying within a certain geographical area or not possessing a weapon. Specifics of the case help the judge determine these conditions. For example, if the offender has a history of drug- or alcohol-related offenses, they might be required to not use drugs or alcohol while out on bail.
What Does It Mean to Be Released on Your Own Recognizance?
In some cases, defendants can get out of jail without paying money if they're released on their own recognizance. They have to sign an agreement that says they'll appear in court for their criminal proceedings. There could be other conditions of the release as well. Judges might offer this for people who are well-established in the community with a job or other responsibilities that make them less likely to flee.
More Related Articles:
Do You Have a Right to Bail?
Judges can deny bail in certain circumstances. This might happen if the offender has a warrant in another jurisdiction. Denying bail temporarily allows those authorities to act on their warrant. Bail can also be denied if the individual is expected to skip town or could be a risk to public safety.
What Is a Bail Bond and What Are the Different Types?
While "bail" and "bond" are often used interchangeably, they aren't the same. Bail is how much money someone has to pay to get out of jail. You can pay this yourself or get help from a relative or friend if you plan to pay the amount in cash.
It isn't always possible to come up with the bail amount in cash, especially if it's set at a high amount. The defendant could still get out on a bail bond, which is an agreement to appear in court. It typically requires a partial payment or putting something up as collateral. There are different types of bonds that can allow you to get out of jail.
The types of bail bonds include:
Cash bond: This type of bond means the defendant pays the bail amount in cash.
Surety bond: If you can't afford the full amount, you might go to a bail bond company for help. You pay a fee, which is usually a percentage of the bail amount, and the company pays the full amount for you. If you skip out on court, the bail bond company loses the money, but they'll then come after you to get their money back.
Property bond: Some states allow property bonds, which use a piece of property as collateral. If you fail to show up to court, you'll lose your property.
Immigration bail bond: This option is essentially like a cash bond, but it's only for noncitizens who are detained by ICE or have their bail set by an immigration judge. Some bail bond companies offer immigration bail bonds to help noncitizen defendants avoid deportation during the trial process.
Federal bail bond: Individuals facing federal charges could get help with their bail amount with a federal bail bond. It's similar to a surety bond with a bail bond company putting up the money you need to be released. Federal crimes often come with higher bail amounts.
What Does the Bail Bond Process Look Like?
The defendant will have a bail hearing where the judge determines the dollar amount they have to pay to get released. Once the defendant pays the bail amount, they're released from jail. After the trial, the bail money goes back to the defendant, assuming they showed up for court. The court might keep a small part of the bail money as a processing fee, and it might take several weeks to receive the money if you get it back.
Elocal Editorial Content is for educational and entertainment purposes only. The information provided on this site is not legal advice, and no attorney-client or confidential relationship is formed by use of the Editorial Content. We are not a law firm or a substitute for an attorney or law firm. We cannot provide advice, explanation, opinion, or recommendation about possible legal rights, remedies, defenses, options or strategies. The opinions, beliefs and viewpoints expressed by the eLocal Editorial Team and other third-party content providers do not necessarily reflect the opinions, beliefs and viewpoints of eLocal or its affiliate companies. Use of the Blog is subject to the
Website Terms and Conditions.
The eLocal Editorial Team operates independently of eLocal USA's marketing and sales decisions.