5 Biggest Class-Action Lawsuits
by Team eLocal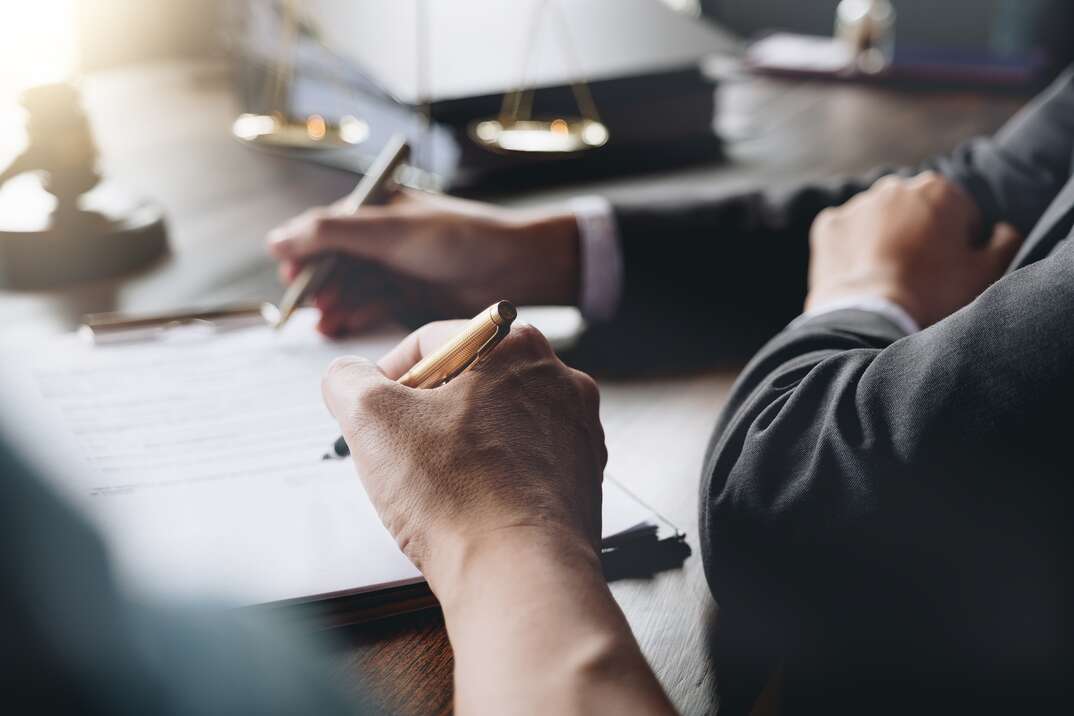 Every now and then, a class-action lawsuit emerges that is so significant that it's hard to look away.
Some of the most well-known class-action lawsuits are famous because of multi-billion-dollar payouts, while others are notable for their scandalous details or mind-boggling class sizes. These are some of the biggest class-action lawsuits in American history.
What Is a Class-Action Lawsuit?
A class-action lawsuit is litigation on behalf of a group of individuals or entities who all experienced a similar loss or injury as the result of another party's actions. Bundling multiple claims into a single suit is often preferable for plaintiffs because it is more affordable to fight a lawsuit as a group and it helps ensure a fair settlement distribution.
Groups can bring a class-action lawsuit in federal or state courts. Which court is appropriate depends on whether the case involves federal laws. Class-action lawsuits can handle various issues, such as personal injury, product liability or securities litigation.
Talk to a Pro
Call to be connected to a local professional
What Are Some of the Biggest Class-Action Lawsuits in History?
America has had its fair share of fascinating and significant class-action lawsuits over the past century, with the largest generating over $200 billion in compensation. Here's a list of the most impactful class-action lawsuits in recent history.
1. $206 Billion Tobacco Civil Settlement
In 1998, the largest ever class-action lawsuit established significant tobacco controls and recouped a vast amount of money spent by states on treating tobacco-related illnesses. Known as the Master Settlement Agreement, this case dealt with suits brought by 46 states and the District of Columbia against the leading cigarette companies R.J. Reynolds, Philip Morris, Lorillard and Brown & Williamson.
The lawsuit yielded a whopping $206 billion settlement and created new limits on how companies could advertise and sell cigarettes. The settlement prohibited companies from gearing advertising toward minors, such as by using cartoon images. It also outlawed public cigarette advertising and made it illegal for companies to sell branded merchandise.
2. Volkswagen Clean Air Act Lawsuit
The Volkswagen Clean Air Act settlement is another top class-action lawsuit, resulting in a multi-billion-dollar payout. Between 2016 and 2017, the Environmental Protection Agency achieved three settlements totaling $14.7 billion against Volkswagen companies, such as Audi AG, Porsche Cars North America and Volkswagen AG.
The EPA brought the case on the basis that Volkswagen companies fitted "defeat devices" to around 590,000 diesel vehicles between 2009 and 2016. These devices created false readings on federal tests for oxides of nitrogen emissions, violating the Clean Air Act and creating significant health concerns. The settlement allowed owners of the defective cars to sell their vehicles back to Volkswagen or receive compensation to have their cars repaired.
More Related Articles:
3. Fen-Phen Diet Pill Settlement
The 1999 Fen-Phen settlement is one of America's biggest class-action lawsuits involving product liability. The case covered around six million people who used the popular diet drugs Pondimin and Redux and resulted in a $3.75 billion settlement by the manufacturer, the American Home Products Corporation.
Pondimin and Redux, commonly known as fen-phen, were commonly prescribed to support weight loss in overweight and obese individuals. However, the FDA prohibited the sale of these drugs after research linked them to heart valve damage. This lawsuit compensated users for the cost of their prescriptions, paid for medical screening and provided personal injury compensation to people who developed heart valve problems after taking fen-phen.
4. Gulf of Mexico Oil Spill
In 2016, Alabama, Florida, Louisiana, Mississippi and Texas won the largest ever environmental class-action lawsuit against BP, TransOcean and Halliburton. The case was triggered by a massive explosion on the Deepwater Horizon rig off the Gulf coast, which released almost 134 million gallons of oil into the surrounding water. The spill had a devastating effect on local ecosystems and wildlife and caused significant economic disruption.
The resulting $20.8 million settlement mainly funded ecological and economic recovery activities. It also included a $1.33 billion payment to The Oil Spill Liability Trust Fund to support oil spill cleanup efforts and damage assessments.
5. Enron Securities Scandal
In 2008, California attorneys secured a $7.2 billion settlement for Enron shareholders in the largest ever securities class-action lawsuit. Furthermore, the law firm bringing the litigation received a payment of $688 million plus interest for its work on the case.
The scandal erupted when the value of Enron shares crumbled after the company went bankrupt, making them worthless. It transpired that Enron had fraudulently inflated its bottom line by reporting projected profits from new assets and then hiding losses when actual profits failed to meet expectations. Various big-name banks had to make significant payouts, including JP Morgan Chase and Citigroup. The settlement compensated around 1.5 million shareholders who invested in Enron stocks between September 1997 and December 2001.
Elocal Editorial Content is for educational and entertainment purposes only. The information provided on this site is not legal advice, and no attorney-client or confidential relationship is formed by use of the Editorial Content. We are not a law firm or a substitute for an attorney or law firm. We cannot provide advice, explanation, opinion, or recommendation about possible legal rights, remedies, defenses, options or strategies. The opinions, beliefs and viewpoints expressed by the eLocal Editorial Team and other third-party content providers do not necessarily reflect the opinions, beliefs and viewpoints of eLocal or its affiliate companies. Use of the Blog is subject to the
Website Terms and Conditions.
The eLocal Editorial Team operates independently of eLocal USA's marketing and sales decisions.