Hit By a Hurricane? Here Are 11 Things to Know as You Clean Up
by Lauren Leazenby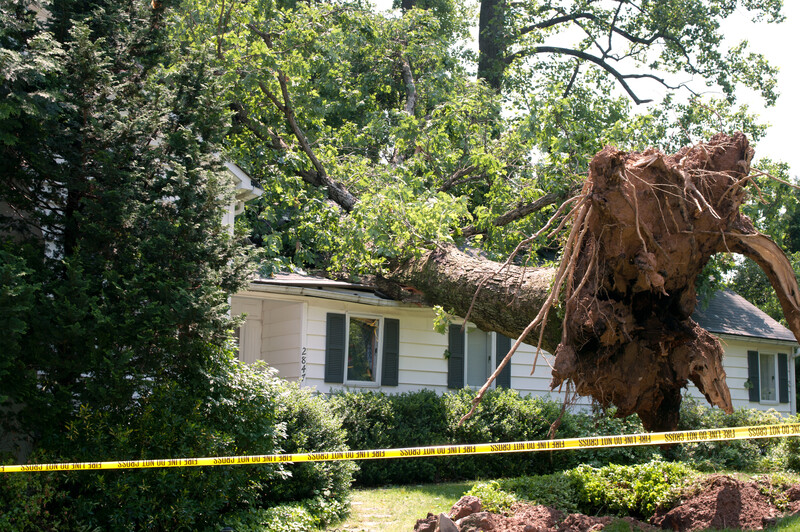 Hurricane Ian made landfall in southwest Florida in late September, bringing record storm surges, 150-mph winds and widespread destruction. But just because the storm has passed, it doesn't mean the nightmare is over. Many homes in the storm's path suffered some level of damage, ranging from downed trees and torn-off shingles to severe flooding and structural damage.
Read More Home Improvement Articles
Ian doesn't stand alone. Others, like this year's Hurricane Fiona in Puerto Rico and 2017's Hurricane Irma, highlight just how much damage these storms can cause. And, according to NASA, it's unlikely future hurricanes will be any milder.
If you live in a hurricane-prone area of the U.S., you're probably no stranger to these storms — and you might have even been ready for this one. For anyone who was caught less than prepared, we've got a guide for you.
Here's everything you need to know about hurricane clean-up, plus how to be prepared for when the next tropical storm blows through town.
How to Deal With the Hurricane Aftermath
Beware of Storm Chasers
"Storm chasers," in this case, does not refer to the brave individuals who fly into hurricanes (rather than away from them) to collect weather data. No, a "storm chaser" is also someone who may show up at your door after a particularly damaging weather event.
Storm-chasing roofing contractors go door to door in your neighborhood, offering to fix your damaged roof for free. Now, if that presents a red flag, you're onto something; some of these contractors are opportunists who swoop into a vulnerable area to try to make some quick cash after a disaster.
Protect yourself from unscrupulous "storm chasers" with these tips from our partners at HomeServe.
Check for Damage on the Roof
You can also check your own roof for damage after a storm. After carefully climbing up to your roof — or inspecting from the ground with a pair of binoculars — look for these telltale signs of damage:
Debris (like tree branches, ripped-off and anything else that's not supposed to be there)
Peeling or cracking asphalt shingles
Hail damage, which looks like random small black spots
Brittle wooden shingles
Dented metal roofs
However, your roof maintenance shouldn't begin when a storm sweeps through. Here's what you need to know.
Inspect the Interior for Damage
Depending on the intensity of the storm, roof damage might not be the worst of your worries. Hurricanes and their storm surges can leave homes underwater. High winds can send tree limbs through your windows. And loss of power can present its own problems.
After a storm, check these parts of your home for damage:
Walls and interior paint
Ceilings
Basements
Windows
Siding
Gutters
For more on what you should be looking for in these areas of your home, check out this comprehensive post-storm guide.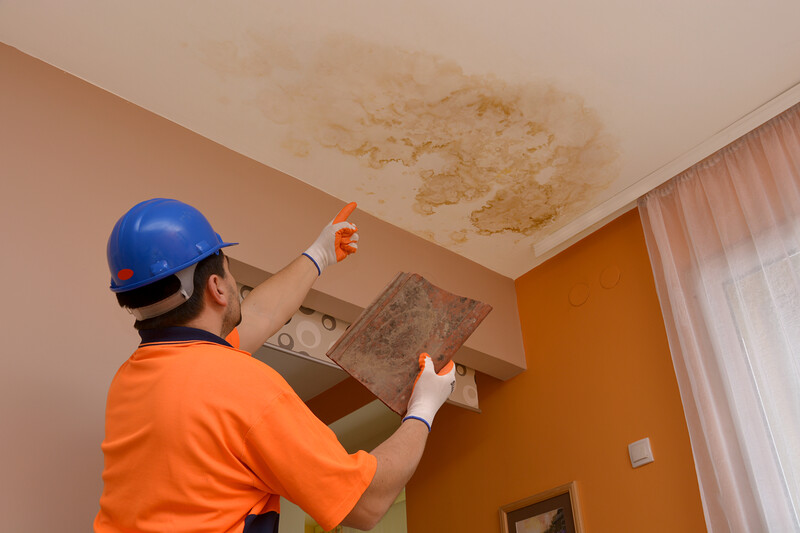 Deal With Water Damage
If the water got in, it has likely caused some level of damage. Water can seep into your floors, get into your drywall and ruin your furniture. The National Flood Insurance Program estimates that just 1 inch of floodwater can cause $10,000 of damage.
The main tip here is to act as fast as possible. The longer you let that water sit, the more likely you are to have mold growth. Read our pricing guide for a look at how much it might cost to hire professional water damage restoration services.
DIY: Save Your Water-Damaged Hardwood
If you've got hardwood floors, chances are they're pretty precious to you. And for good reason — those real-wood planks are expensive to install! The important thing to remember is that it's almost always easier and cheaper to repair a water-damaged floor than to start over with a brand-new one. That said, it might take some elbow grease on your part.
The first thing you'll need to do is dry out your home. Get those dehumidifiers running on full blast and use fans to dry the space out as much as possible. Beyond that, what you need to do depends on how your floors are damaged. Here's the whole how-to article for the rest of the steps.
Talk to a Pro
Call to be connected to a local professional
Prepare Your Home for the Next Storm
An ounce of prevention is truly worth a pound of cure. You're even more likely to think so if Category 5-level winds or 7-foot storm surges are headed your way. Plus, hurricane preparedness is, by definition, also tornado and severe thunderstorm preparedness.
Here are a few things to put on your checklist, thanks to our partners at HomeServe: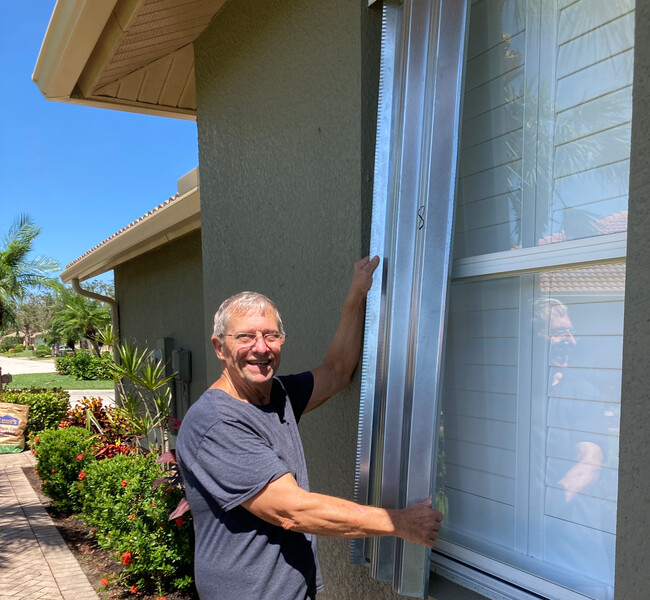 Install Hurricane Shutters
Hurricane shutters protect windows from shattering during storms due to changes in air pressure or airborne debris. They can be made of aluminum, wood or plywood and come in lots of different designs, including electric models that roll down over your windows at the flip of a switch.
Most types of hurricane shutters can be installed with a few basic tools, meaning that this is a doable DIY project for the average handyperson. For a start-to-finish look at the installation process, read this step-by-step guide.
If that seems a little too complicated to attempt on your own, you can pay someone else to install hurricane shutters for you. On average, it costs about $45 to $100 per hour for installation, but prices depend on the style, material and whether you're trying to have them installed right before the hurricane hits.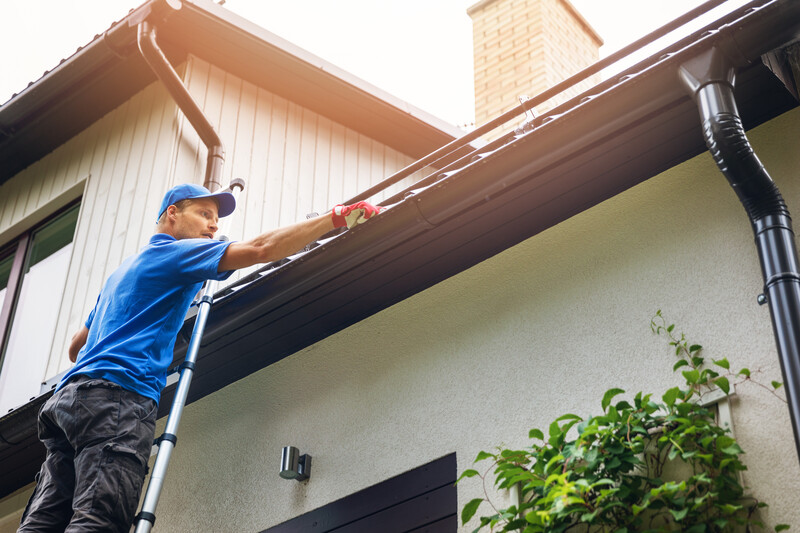 Clean Your Gutters
The conditions of a hurricane put some serious stress on your home, so you don't want to start with home systems that are already out of whack. Cleaning your gutters is something you should be doing regularly anyway, but you should definitely be doing it during hurricane season:
Never cleaned your gutters before? Don't worry; we've got a step-by-step guide. (Or a pricing guide, if you'd rather pay someone else to do it.)
Check Your Sump Pump
First off: If you don't have a sump pump for some reason, you might want to install one. (Here's everything you need to know about them.) These machines pump water out of your basement or the lowest level of your home and can prevent serious flooding.
That is ... If they're working properly. Take these steps to keep yours operating smoothly: Protect Your Home Against Flooding With This Sump Pump Maintenance Checklist
Also, you might want to consider adding a battery backup to your sump pump. This will ensure the machine keeps pumping water out of your house, even in the event of a power outage.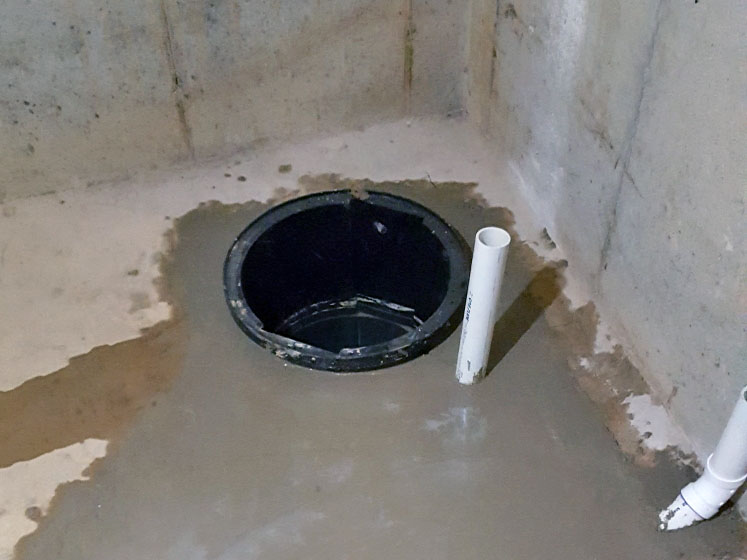 Prepare for Power Outages
Speaking of power outages: Wherever you are, there's a good chance a strong storm will knock out power. The duration of the power outage could be anywhere from a few minutes to a few days, so you'll want to be sure that your home is ready in either case.
For all the steps, check out this power-outage guide. Or, here are the key takeaways:
Pack your freezer full. The more stuff is in there and frozen, the longer everything will keep. A super-full freezer could keep food safe for up to two days.
Stock up on water. Don't let your family run out of water during an outage. Make sure you have at least one gallon per person and pet per day.
Check on your generator. Ensure your home backup generator is tested and well-maintained. Keep fuel on hand.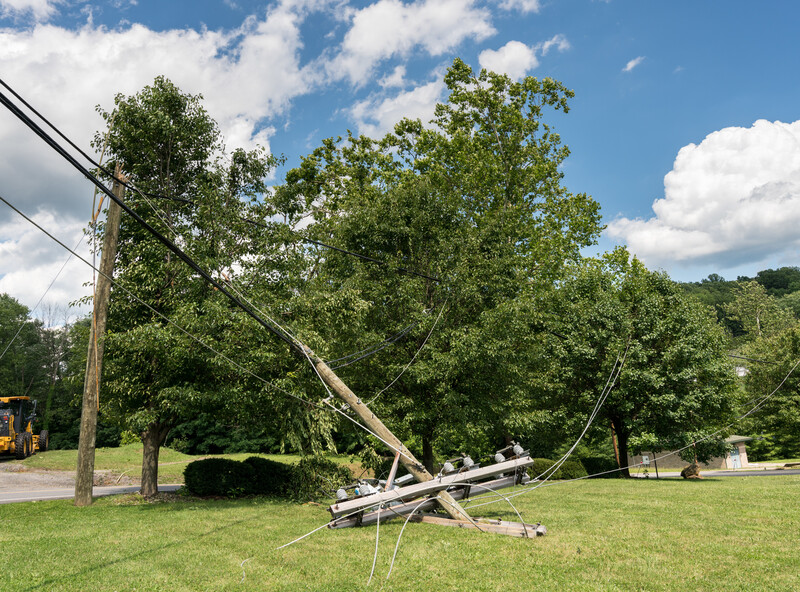 Consider a Storm Shelter or Safe Room
Sometimes called tornado shelters, safe rooms are designed to withstand high winds and any dangerous debris they might carry with them, keeping you and your family safer in a hurricane.
There are a lot of considerations that go into a storm shelter or safe room installation, so it's important to weigh all your options. Here, we outline everything you need to know about storm shelters.
Care for Your Storm Drains
Storm drains keep water where it ought to be: not in your house. However, if these drains get backed up with storm debris, they can malfunction, and localized flooding may occur. The storm drains on your private property are your responsibility to maintain.
These tasks should keep your drains as clog-free as possible.
Elocal Editorial Content is for educational and entertainment purposes only. Editorial Content should not be used as a substitute for advice from a licensed professional in your state reviewing your issue. Systems, equipment, issues and circumstances vary. Follow the manufacturer's safety precautions. The opinions, beliefs and viewpoints expressed by the eLocal Editorial Team and other third-party content providers do not necessarily reflect the opinions, beliefs and viewpoints of eLocal or its affiliate companies. Use of the Blog is subject to the
Website Terms and Conditions.
The eLocal Editorial Team operates independently of eLocal USA's marketing and sales decisions.