How Much Does Water and Fire Damage Restoration Cost?
by Team eLocal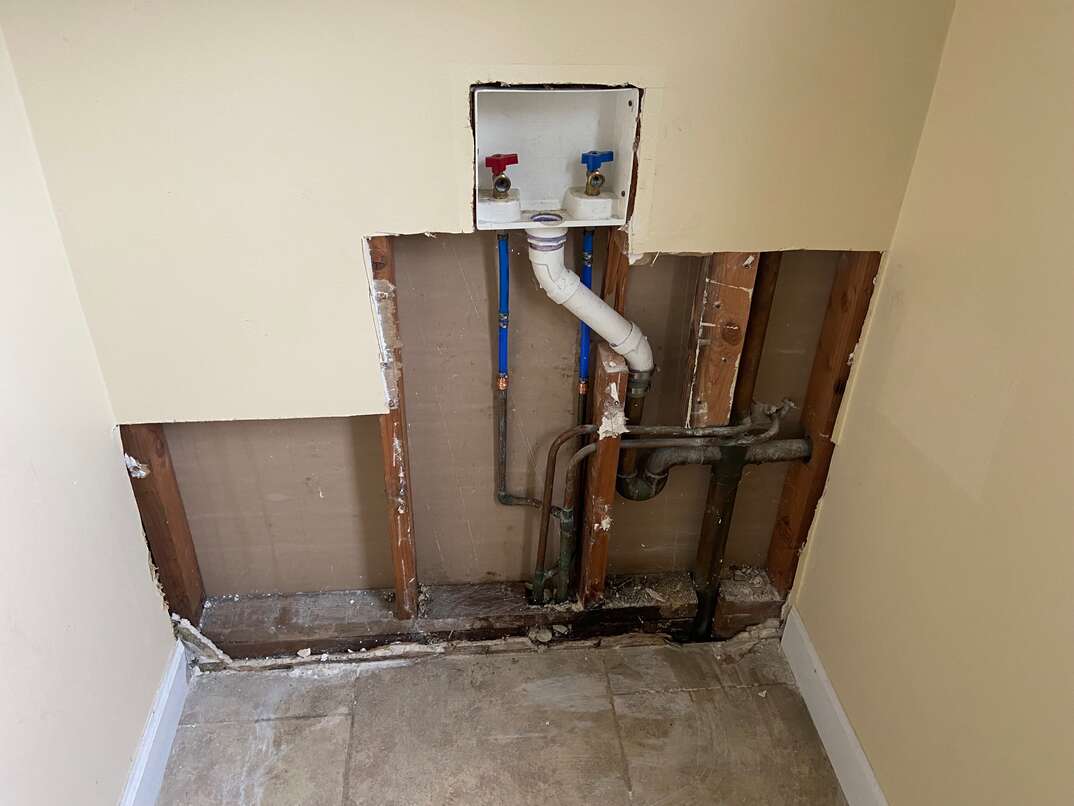 Water and Fire Damage Restoration Costs at a Glance
Fire damage restoration: $3,000-$40,000, total; $4-$6.50 per square foot
Smoke damage repair: $200-$1,200
Water damage restoration: $3,000-$6,000
Flood damage restoration: $500-$8,000+
A house fire is every homeowner's worst nightmare, but according to the National Fire Protection Association, almost 350,000 Americans experience a house fire every year. It's essential to plan for the costs of repair should the worst happen.
After the fire is out, it's time to hire a fire and water damage restoration service to make your home safe to live in again.
How Much Does It Cost to Restore Fire Damage?
According to Fixr, restoring fire damage in a multiroom, single-family home costs around $11,900 on average, with a typical range between $3,000 and $40,000. These figures include the costs of removing burnt debris, cleaning up any water used to fight the fire and odor management.
Companies often calculate the costs of fire and water restoration services by square foot. Generally, you should expect to pay between $4 and $6.50 per square foot.
Talk to a Pro
Call to be connected to a local professional
How Much Does It Cost to Repair Smoke Damage?
You'll need to remove smoke from the surfaces inside your home before you can begin fire and water restoration. Repairing smoke damage usually costs between $200 and $1,200.
One of the essential factors to consider when you're removing smoke from a home is deodorizing your living space. Thermal fogging is the most affordable way to remove the odor from a fire-damaged house, costing between $200 and $500 per story. The treatment involves fogging each room with a heated mist containing deodorizing chemicals.
Ozone treatment is a more expensive option, costing between $300 and $600 per story. This treatment uses ozone to break down particles in the air and remove the smell of smoke.
How Much Does It Cost to Repair Water Damage?
Water damage can also occur in a house fire situation. Repairing water damage costs between $3,000 and $6,000. This figure includes:
Removing any water used to extinguish the fire
Replacing water-damaged drywall
Dehumidifying moist building materials
How Much Does It Cost to Repair Flood or Leak Damage?
The cost of repairing flood damage after a fire is similar to the cost of water damage repair because it involves many of the same services.
Repairing flood damage generally costs between $500 and $8,000, but you may have to pay as much as $85,000 to repair a flooded basement. Meanwhile, repairing damage caused by a leaking or burst pipe usually costs between $500 and $1,000.
Factors That Impact Costs
The main factor affecting the costs of fire and water restoration services is the extent of the damage. Repairing fire damage in a single room could cost as little as $400, while repairing severe damage over an entire home could cost up to or over $50,000.
If you need to complete repairs quickly, you'll need to hire an emergency fire and water restoration company. Same-day or next-day services generally cost between $200 and $500 more than standard services.
Finally, you may need to find alternative accommodation if it's unsafe to stay in your home while remediation takes place. Therefore, you'll need to factor in the costs of staying in rented accommodation or a hotel until your home is repaired.
Does Homeowners or Flood Insurance Cover These Costs?
Almost all homeowners insurance policies include fire insurance coverage, even if you have relatively basic coverage. Your policy will usually cover repair costs, even if the fire started due to a non-covered event. If your homeowners insurance includes fire insurance, it will pay for the costs of repairing your home and any property lost in the fire, minus the deductible and up to the coverage limit.
It's essential to check if your homeowners insurance includes fire cover and that the coverage limit is high enough to pay for repairs. If not, it may be worth considering switching to a more comprehensive policy or taking out an additional fire insurance policy.
If you have flood insurance, it's unlikely that it will cover flooding due to extinguishing a house fire. These policies usually only cover water damage that's a direct result of flooding, such as from an overflowing river.
Elocal Editorial Content is for educational and entertainment purposes only. Editorial Content should not be used as a substitute for advice from a licensed professional in your state reviewing your issue. Systems, equipment, issues and circumstances vary. Follow the manufacturer's safety precautions. The opinions, beliefs and viewpoints expressed by the eLocal Editorial Team and other third-party content providers do not necessarily reflect the opinions, beliefs and viewpoints of eLocal or its affiliate companies. Use of the Blog is subject to the
Website Terms and Conditions.
The eLocal Editorial Team operates independently of eLocal USA's marketing and sales decisions.