How Do I Find a Vet For My Exotic Pets or Small Animals?
by Team eLocal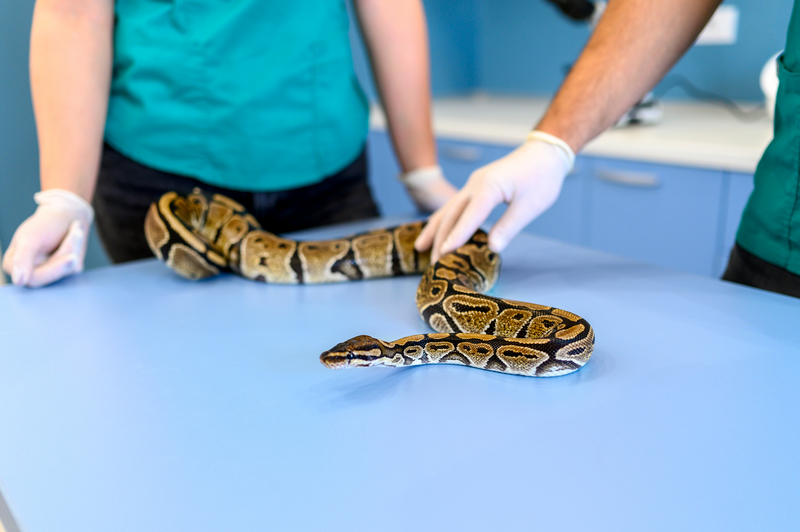 Dogs might be man's best friend, but that doesn't stop curious pet owners from seeking out unusual animals — from sugar gliders to chameleons.
Finding vets who can cater to your exotic pets because they understand the special needs of your unique family member, and they have the right equipment and knowledge to treat problems when they arise. Learn how to find vets for exotic animals before your pet has issues.
How Do I Find a Veterinarian For My Exotic Pets?
Most vets see a wide range of species, but choosing a veterinarian who specializes in exotic animals is usually best for your pet. Here are some ways to find a small animal or exotic vet:
Search local directories for vets who include "exotic animal" or "small animal" in their clinic name.
Ask other local people who have similar pets for exotic or small animal vet recommendations.
Check for a local group for exotic pet owners to see where other locals take their small pets.
Ask a regular veterinarian in your area for referrals to vets for exotic pets.
Search the directory of the American Board of Veterinary Practitioners by specialty category, including the "Exotic Companion Mammal" and "Reptile & Amphibian" categories.
Look for referrals through veterinary associations specializing in particular animals, such as the Association of Exotic Mammal Veterinarians or the Association of Reptile and Amphibian Veterinarians.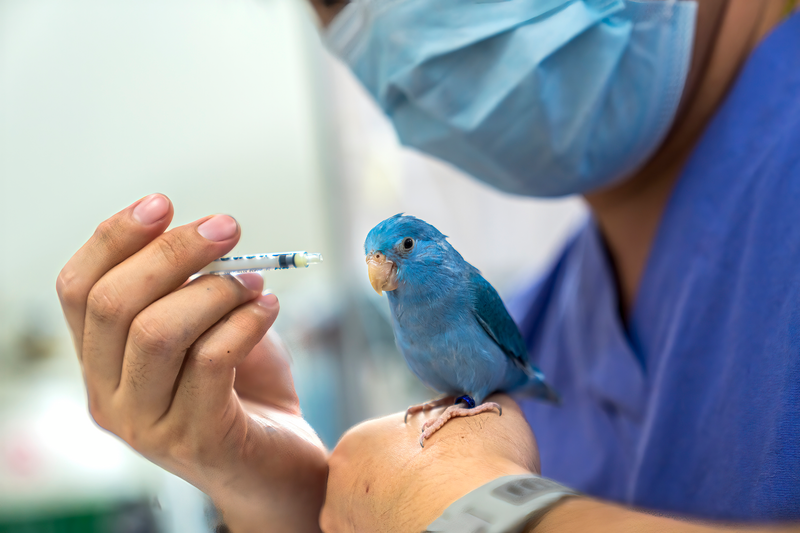 Talk to a Pro
Call to be connected to a local professional
What Questions Should I Ask to Ensure They Can Care for My Exotic Pet?
You might be limited on the available vets for exotic pets in your area, but it's still smart to ask questions before committing to a clinic. Asking the right questions can ensure your exotic pet gets the right type of care. Some questions to ask include:
Have you previously cared for this specific type of animal? How many times?
Do you have the tools in your clinic to care for all types of health issues for my pet?
What are your credentials for working with this type of animal?
Do you belong to a specialty veterinary association for exotic animals?
Do you have emergency care options available?
Do you offer boarding for exotic animals?
Are all of your staff members experienced and comfortable with this type of animal?
What are common health concerns you see with this type of pet?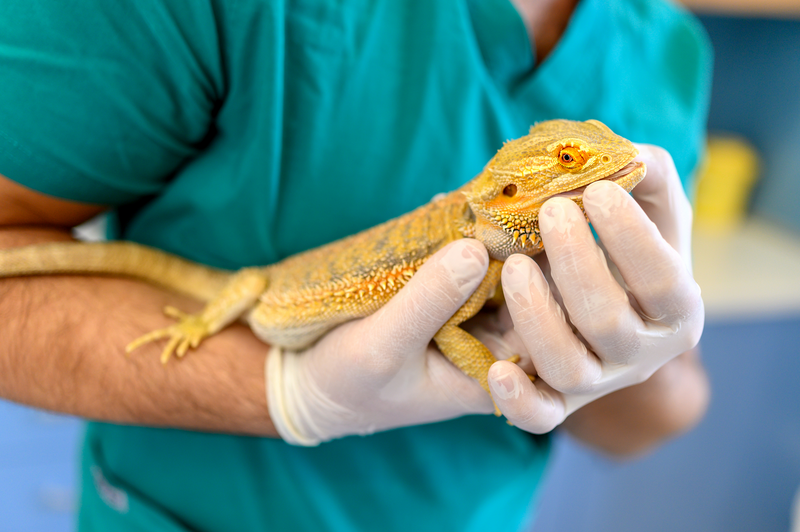 Choosing Vets for Exotic Pets
Finding a vet who specializes in exotic animals makes it easier to be an exotic pet owner. Narrow down local options to vets with exotic animal experience and interview the candidates to find one who you feel comfortable using.
Will 'Normal' Veterinarians Care for Small Animals?
While many general practice veterinarians will see common small animals like rabbits and guinea pigs, it's often best to find an exotic animal vet to care for your unique pet. Many general veterinarians mostly see cats and dogs, so they don't have as much experience with rabbits and guinea pigs. Some general veterinarians won't see small or exotic animals at all, so call first to determine if they'll accept your pet as a patient.
What Options Do I Have in an Emergency?
Many vets for exotic pets offer 24/7 emergency services if your pet has a sudden medical emergency. If your exotic vet doesn't offer that service, ask them if another local exotic vet or veterinary hospital does. Having contact information for a veterinarian who offers emergency care for exotic pets makes it easier to get your pet help fast if they fall ill or get injured outside of regular clinic hours.
Will Any Emergency Vet Clinic Care for Exotic Pets?
It's best to take your exotic pet to an emergency vet clinic that specializes in exotic animals. A regular emergency vet might try to treat your pet if you don't have other options, but they're likely not equipped for these emergencies. Many exotic animals require special equipment, from small scales that measure in small increments to the right type of enclosures for amphibians and reptiles. If the vet clinic lacks those things or doesn't have any experience with the animal, they might not be able to treat them.
What Other Resources Are Available to Exotic Pet Owners?
Exotic vets and exotic veterinary associations often maintain blogs and articles for exotic pet owners. These resources are free and available online, so you don't have to limit your search to local clinics if you're looking for information. You can find information about animal care, common issues for different exotic pets and when to seek veterinary care.
Elocal Editorial Content is for educational and entertainment purposes only. The information provided on this site is not veterinary advice. Editorial Content is not intended to be used for diagnosis or treatment. We are not veterinarians or a substitute for advice from a veterinarian. The opinions, beliefs and viewpoints expressed by the eLocal Editorial Team and other third-party content providers do not necessarily reflect the opinions, beliefs and viewpoints of eLocal or its affiliate companies. Use of the Blog is subject to the
Website Terms and Conditions.
The eLocal Editorial Team operates independently of eLocal USA's marketing and sales decisions.