How Much Do Pet Grooming Services Cost?
by Team eLocal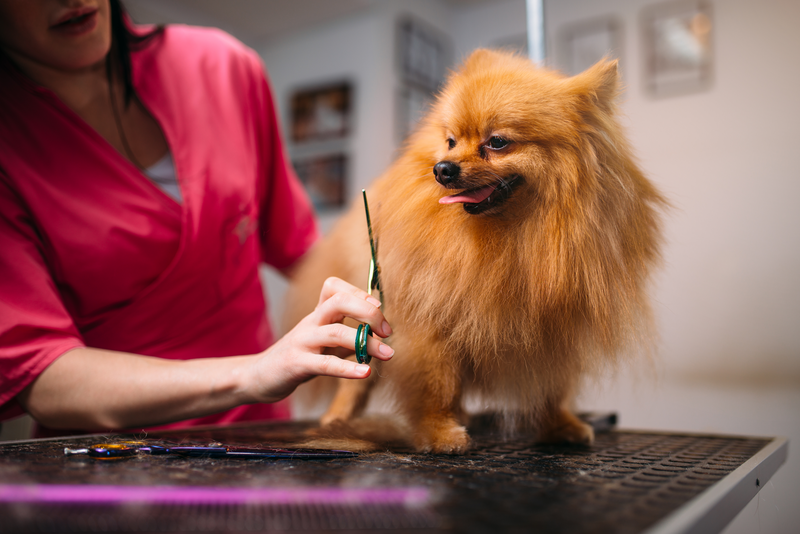 Professional pet grooming can transform straggly, matted fur and overgrown nails into a perfectly manicured pooch. Some treatments can also help prevent certain health issues.
Let's explore how much you should expect to pay for pet grooming services and add-on treatments.
How Much Does Dog Grooming Cost?
According to data from Thumbtack, dog grooming costs between $60 and $90 (CAD 80 and CAD 120) per visit on average. If you wish to tip your dog groomer, the average rate is around 15% to 20% of the total bill.
Talk to a Pro
Call to be connected to a local professional
Can You Have a Cat Groomed, and How Much Does It Cost?
Cat grooming isn't as common as dog grooming, but pet groomers are increasingly offering this type of service. However, cats are pretty good at keeping themselves clean, so it may prove unnecessary if you have a short-haired feline.
Long-haired cats sometimes suffer from matted fur, which can cause health problems if left unaddressed. A professional pet groomer can tackle the tangled areas and get your cat's coat looking its best. Cat grooming could also be worth considering for cats who struggle with keeping their fur clean and tidy. You should expect to pay between $110 and $180 (CAD 150 and CAD 240) per session.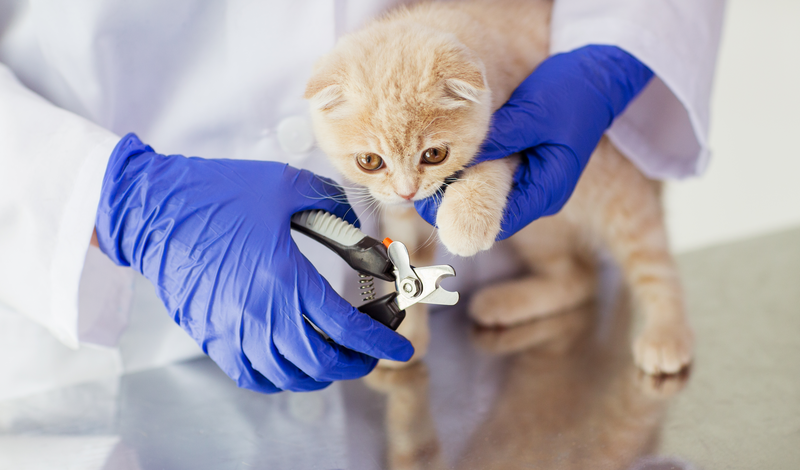 What Factors Affect the Cost of Pet Grooming Services?
The size of your pet is one of the most significant factors affecting how much pet grooming costs — the larger the animal, the more you'll pay. You should also expect to pay more if you have a long-haired or double-coated breed because they're more time-consuming to groom.
Another factor to consider is your pet's temperament. Pet groomers often charge extra to work with aggressive or anxious animals because they need more time and care and may pose a risk to those working with them.
Mobile pet grooming units are typically more expensive than a doggy or kitty salon. However, they're more convenient because they provide pet grooming services using specialized equipment in the van itself. You could also pay extra if your pet groomer offers pickup services, or if you live in an area with high living costs.
However, certain factors could make your pet's grooming sessions cheaper. You can often get a discount by booking a bundle of multiple treatments. Alternatively, some groomers offer discounts for regular customers.
How Much Do Pet Groomers Charge for Add-On Services?
Nowadays, pet groomers offer much more than just dog haircuts. Enterprising groomers often provide a range of salon-style treatments, with some even offering facials. Price ranges for some of the most common pet grooming add-on services include:
Eye and Ear Cleaning
Pet grooming services often include eye and ear cleaning in the standard session rate. Ear cleaning is a relatively quick task, so most groomers charge around $10 (CAD 13.50) if they charge for this service separately.
Nail Trimming
How much it costs to have a dog or cat's nails trimmed depends on their temperament. Generally, pet groomers charge between $10 and $20 (CAD 13.50 and CAD 27) for a placid animal. However, you should expect to pay an extra $10 to $20 (CAD 13.50 and CAD 27) if the groomer needs another person to help restrain your pet.
Nail Painting
Nail painting is a relatively unusual pet grooming service, so average prices for this treatment are unavailable. You can ask your local pet groomer for a price list to find out the cost of animal nail painting.
Brushing Teeth
Most dog and cat grooming package sessions include tooth brushing. Groomers who bill separately for this service typically charge around $10 (CAD 13.50).
Expressing Anal Glands
Some dogs require anal gland expression, which involves removing fluid from the sacs around the anus. This fluid contains scent used by dogs to identify each other, and the sacs can become impacted and form abscesses in some breeds. Expect to pay a dog groomer around $10 (CAD 13.50) to express your dog's anal glands.
Dematting
How much de-matting costs depends on the length and condition of your pet's fur. On average, pet groomers charge between $7 and $9 (CAD 9 and CAD 12) for de-matting services.
Skin Treatments
Various pet skin treatments are available, and how much your pet groomer charges depends on the treatment type. For example, the average cost of a pet facial is around $5 (CAD 7).
Elocal Editorial Content is for educational and entertainment purposes only. The information provided on this site is not veterinary advice. Editorial Content is not intended to be used for diagnosis or treatment. We are not veterinarians or a substitute for advice from a veterinarian. The opinions, beliefs and viewpoints expressed by the eLocal Editorial Team and other third-party content providers do not necessarily reflect the opinions, beliefs and viewpoints of eLocal or its affiliate companies. Use of the Blog is subject to the
Website Terms and Conditions.
The eLocal Editorial Team operates independently of eLocal USA's marketing and sales decisions.