What's the Difference Between an Ophthalmologist and an Optometrist?
by Team eLocal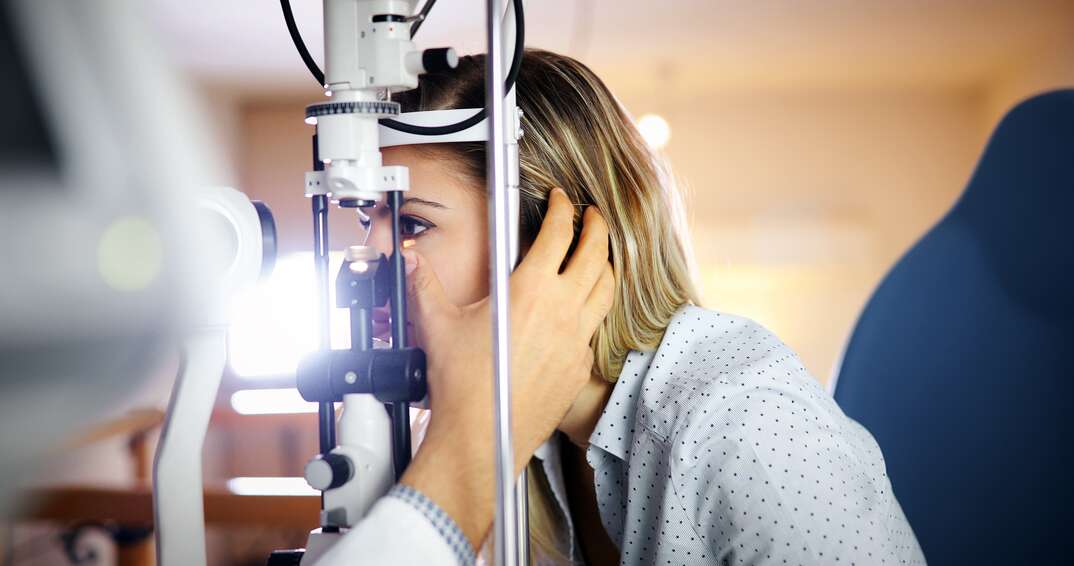 An optician, an optometrist and an ophthalmologist walk into a bar. It may sound like the start of a classic joke, but for anyone who needs eye care, the difference between an ophthalmologist and an optometrist is important.
Here's a look into what each of these healthcare providers does, how they differ and which one you should choose for your needs.
What Is an Optician?
An optician is essentially a technician who can design and fit eyeglasses, contact lenses or other corrective eyewear to an individual. Opticians are typically certified through a dedicated one-year program, although some may hold a two-year degree in the field. However, they aren't trained or licensed to test vision, diagnose eye conditions or write prescriptions. Instead, they work with prescriptions written by ophthalmologists or optometrists. They're qualified to advise shoppers about lens coatings, frame styles and other eyewear features, and they can also make repairs on eyewear.
Talk to a Pro
Call to be connected to a local professional
What Is an Optometrist?
Although optometrists must complete a doctorate in optometry, they aren't medical doctors. However, they're licensed to provide general vision care and can diagnose, treat and manage vision changes and many disorders of the eye. Although laws may vary by state, an optometrist typically may:
Perform routine eye exams and vision tests
Examine eyes for abnormalities
Prescribe or dispense corrective lenses
Prescribe certain drugs, such as topical glaucoma medications
Prescribe vision therapy or rehabilitation
Provide vaccinations
Counsel patients on their eye care needs
What Is an Ophthalmologist?
An ophthalmologist is a medical or osteopathic doctor who specializes in eye and vision care and disorders. Before they can practice medicine, they must complete medical school and a residency and become licensed and board certified in their state.
Although an ophthalmologist may perform routine eye exams and prescribe corrective lenses like an optometrist, they're also qualified to diagnose and treat eye conditions and perform eye surgeries. Some ophthalmologists may further specialize, providing niche care in complex areas, such as pediatrics, glaucoma and plastic surgery.
What's the Main Difference Between an Ophthalmologist and an Optometrist?
The main difference between an ophthalmologist and an optometrist is that an ophthalmologist has attended medical school and has surgical training. As a licensed doctor, an ophthalmologist can diagnose and treat all eye diseases and may perform surgery. An optometrist can only provide general eye and vision care and can only prescribe certain medications, as defined by the state they're practicing in.
Who Should You See?
Whether you need to see an optometrist or ophthalmologist depends on your reason for the visit. Optometrists provide primary eye care services, so you should typically see this type of practitioner if you need a basic exam, vision test or a prescription for corrective lenses. You may also visit your optometrist for the diagnosis, treatment and management of certain chronic vision conditions, such as dry eye or glaucoma.
However, if you have a family history of eye disease or suspect you have a complex eye problem, you'll probably want to schedule a visit with an ophthalmologist. You should also opt to see an ophthalmologist if you've been diagnosed with one of the following eye diseases:
Lazy eye
Diabetic retinopathy
Retinal detachment
Ocular melanoma
Macular degeneration
Eyelid conditions
You should also visit an ophthalmologist if you need surgical treatment or if you're experiencing sudden changes in your eyesight, such as blurriness, light sensitivity or double vision.
If you need corrective lenses, an optician is typically the last stop on your eye care journey, and you'll often see one after you've obtained a prescription and are ready to order eyeglasses, contact lenses or another type of vision aid. An optician can help you choose the right frames for your face size and shape, suggest lens treatments, such as tints and antireflective coatings and measure your face, so your eyewear fits perfectly.
Elocal Editorial Content is for educational and entertainment purposes only. The information provided on this site is not medical advice. Editorial Content is not intended to be used for diagnosis or treatment. We are not physicians or a substitute for advice from a physician. The opinions, beliefs and viewpoints expressed by the eLocal Editorial Team and other third-party content providers do not necessarily reflect the opinions, beliefs and viewpoints of eLocal or its affiliate companies. Use of the Blog is subject to the
Website Terms and Conditions.
The eLocal Editorial Team operates independently of eLocal USA's marketing and sales decisions.