Do You Know All Your Options for Senior Care? We Break It Down
by Team eLocal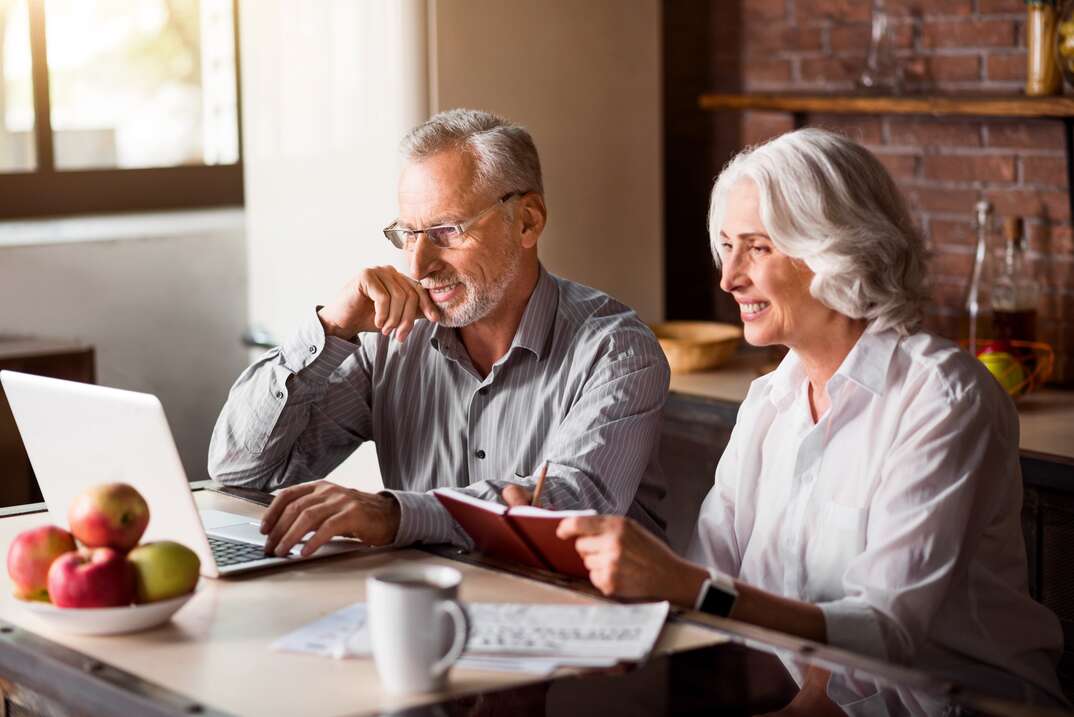 While most people wish to age at home, many will need to consider senior care at some point in their lives.
But "senior care" isn't one-size-fits-all. One form of care may work better for you or your loved one, depending on the circumstances and care needs. These needs can also evolve over time. While you or your loved one may only need part-time assistance now, there may come a time when they need skilled, full-time care.
Here, we break down the most common options for senior care, ranging from independent living situations to live-in care and everything in between. Knowing all of your options can help you make an educated decision about the care you or your loved one needs.
Independent Living
An independent living community offers seniors spacious living areas and special amenities. Seniors living in these communities have access to transportation services, fitness centers, meal programs and outdoor areas that are maintained by groundskeepers. Unlike other senior care options, independent living communities don't offer supervision, medical services, personal care, assistance with mobility issues or help with activities of daily living. These communities may offer apartments, townhouses or detached housing with common areas where you can congregate with neighbors in the same age group. You also don't need to worry about housekeeping or preparing meals.
The cost of senior independent living communities varies and can range from $1,600–$5,000 per month, depending on where you live. In most cases, independent living costs up to 40% less than assisted living. While some independent living communities have no connection to assisted living facilities, others operate within an assisted living facility or a community that offers a full continuum of care. Unfortunately, Medicare and Medicaid don't provide any coverage for independent living costs.

Talk to a Pro
Call to be connected to a local professional
Assisted Living
Assisted living is one of several senior care options for people who don't require skilled nursing care but need assistance with daily living activities, such as bathing, dressing, eating and grooming. The staff at assisted living facilities usually only offer the amount of assistance you request, allowing you to maintain as much independence as possible, and they also take care of meal preparation, housekeeping and laundry. While assisted living facilities offer limited medical services, such as medication management and vitals monitoring, they don't offer the skilled nursing services provided in a nursing home.
Genworth Financial says the national average cost of assisted living is about $4,500 per month, although costs can vary widely, depending on the location of the facility, the level of care required and the services or amenities offered. While Medicare doesn't cover assistance provided in an assisted living facility, it does cover the cost of any medical services you receive, such as therapies and medication. Depending on where you live, you may also find that Medicaid won't pay for assisted living costs directly, but many states offer Medicaid waivers to help cover costs and prevent premature nursing home placement.
Nursing Home
A nursing home is a senior living community that offers medical support services for seniors with advanced health conditions. Skilled nursing facilities employ medical staff and can help seniors with mobility issues, chronic medical conditions, problems with speech and advancing dementia or Alzheimer's. When you're reviewing skilled nursing facilities, it's important to dig deeper to learn what types of care each facility delivers and whether your needs are included.
For example, not all nursing homes offer memory care, which is essential for anyone concerned about declining mental capacity. Skilled nursing care can be prohibitively expensive, which is why some people use it as a temporary choice while considering alternative senior care options. The advantages of skilled nursing care include full-time supervision by trained medical staff and personalized care plans that address your specific needs. You have access to multiple registered nurses or nurse practitioners and staff doctors who can monitor your treatment progress and make adjustments when your needs change. Many nursing homes also offer respite care on a temporary basis.
According to SeniorLiving.org, the national average cost of nursing home care is about $7,900 per month for a semi-private room, and private rooms come with a significantly higher price tag. Many skilled nursing facilities accept Medicare, but your Medicare benefits will only cover the costs of medical care received; however, if you qualify for Medicaid, you may be able to get coverage for the full cost of nursing home care.
Adult Daycare
Many seniors receive care from their family members, who act as their primary caregivers and provide support. When considering senior care options, many families don't consider the benefits of adult daycare services, which can allow them to tend to their own lives and obligations during the day while trained professionals keep their loved ones engaged. Adult daycare includes social activities, mental exercises to help slow mental decline, meal programs, senior exercise programs, arts and crafts, meditation and music programs.
Adult daycare is the least expensive senior care option, costing an average of about $1,600 per month. While Medicare doesn't cover adult daycare costs, those who qualify for Medicaid may be eligible for a waiver program to help cover costs, depending on where they live.
Home Care or Live-In Assistance
Elder care at home is becoming a popular alternative to senior care facilities because your loved one is able to age in place while still receiving important medical care. Senior home care services can range from assistance with self-care routines and chores to skilled nursing visits. Many seniors receive rehabilitative therapy, medication assistance and wound care through home health services.
Home healthcare expenses vary widely, depending on the level of service you require. Some seniors only need care once or twice a week, while others opt to have a live-in nurse tend to their needs around the clock. The more attentive care you require, the more you're likely to pay, with some home healthcare services costing more than skilled nursing facilities. Medicare and Medicaid rules can vary by state, so your out-of-pocket expenses could depend on what your state considers necessary medical care.
For example, if you require medical care or physical therapy, Medicare may cover the cost of home visits but decline to cover the cost of having someone assist you with your chores, shopping or cooking. The median monthly cost for in-home assistance with personal care and chores is about $5,000, while home healthcare services cost an average of about $5,150 per month, according to Paying for Senior Care.
Home Upgrades
Seniors who choose to age in place may need to renovate their homes to accommodate mobility concerns or reduce common safety hazards in the home. Costs vary greatly depending on an individual's needs, but home renovations for seniors who wish to remain in their own homes cost about $9,000 to $15,000. Common upgrades include widening doorways, installing ramps, upgrading to a handicap-accessible shower, chair lifts, kitchen renovations and anti-slip flooring. However, you should consider these as costs over time rather than all at once. As you or your loved ones age, you can implement different accessibility features as needed. For example, you might start with inexpensive upgrades like grab bars in the shower. If mobility issues arise later on, you might consider installing a chair lift.
Some of these home improvement projects can cost $40,000 or more, especially if you're considering installing an elevator. You should also consider the cost of elevator maintenance if you choose to go this route. The last thing you want is for your elevator to fail when you need to access another level in your home.
How to Decide Which Option Is Best for You or a Loved One
When considering senior care options for your aging loved one, it's important to evaluate the level of care and living arrangements they need. Independent seniors who don't require any assistance might be a great fit for an independent living community, while those who require assistance with the activities of daily living might be better suited to in-home care or assisted living. Seniors who only require supervision and social support during the day might find that an adult daycare program fits their needs. If your loved one requires ongoing medical care and monitoring, they might receive the care they need through home healthcare services, and those experiencing cognitive decline or who require more extensive medical care and supervision may be better served in a nursing home. Many facilities offer a full continuum of care, allowing seniors to age in place without having to move as their care needs change.
After determining the level of care required, it's also important to consider the costs. Nursing homes and assisted living facilities provide the highest levels of supervision and care, but they can be pricey. However, when considering the costs, it's important to keep in mind that both of these residential care options include room and board, while adult daycare and home care don't. Seniors who wish to remain in their own homes may decide that making home renovations while paying for adult daycare or occasional in-home services is a more attractive option. However, when you factor in the cost of rent or mortgage payments, home upgrades, utilities and food, these senior care options can also wind up being quite costly.
Regardless of the care option you choose, you'll want to explore how you're going to pay for these services and whether your loved one qualifies for financial assistance. Medicare covers most services that are deemed necessary by a doctor, but it won't cover nonmedical services, such as help with personal care, cooking and cleaning. If you or your loved one meet the financial requirements, Medicaid may cover the costs of assisted living or home care either directly or through a waiver program, so it's worthwhile to check your eligibility. Other options for covering care costs include reverse mortgage loans, annuities and long-term care insurance policies.
Elocal Editorial Content is for educational and entertainment purposes only. The information provided on this site is not medical advice. Editorial Content is not intended to be used for diagnosis or treatment. We are not physicians or a substitute for advice from a physician. The opinions, beliefs and viewpoints expressed by the eLocal Editorial Team and other third-party content providers do not necessarily reflect the opinions, beliefs and viewpoints of eLocal or its affiliate companies. Use of the Blog is subject to the
Website Terms and Conditions.
The eLocal Editorial Team operates independently of eLocal USA's marketing and sales decisions.