How to Prevent Auto Fraud
by J.D. Written by Team eLocal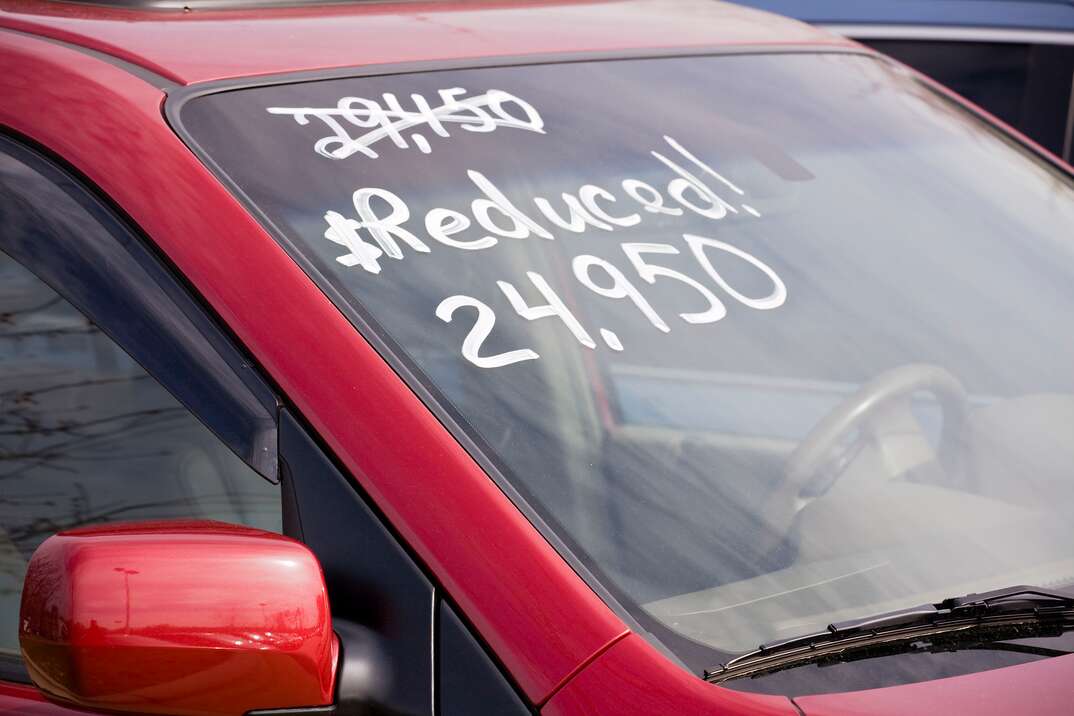 Picking out a new car is often an exciting time, but auto fraud can turn that milestone into a negative experience that leaves you in a bind.
Even though you should be able to trust auto dealerships, not all of them are honest and trustworthy. Find out what auto fraud is and how you can protect yourself.
What Is Auto Fraud?
Auto fraud — or auto dealer fraud — refers to a car dealership using deceptive, unfair or illegal practices when selling you a car. State and federal laws are put in place to protect consumers from these practices. They typically cover the entire process, including advertising, negotiating and financing vehicles. Lemon laws are related protections for consumers that govern dealerships selling defective vehicles.
Talk to a Pro
Call to be connected to a local professional
What Are Some Examples of Auto Fraud?
Not every car-buying situation that ends poorly is auto fraud. There has to be deception involved for an auto fraud claim. Here are some examples to better illustrate what qualifies as auto dealership fraud:
Withholding information about a vehicle that might make it less desirable, such as the vehicle having been in an accident
A final price on the contract that's higher than what you agreed upon or what was advertised
Bait-and-switch advertising where the dealer claims the vehicle at that price is no longer available when there were never any vehicles available for that price
Adding extra accessories, warranties, coatings and other items you didn't agree to, hoping you won't notice the extra expenses
Tampering with the odometer
Yo-yo sales where the dealer lets you take the car without finalizing everything, only to tell you the original transaction fell through and now you have to accept different — and usually worse — terms
How Do You Avoid It?
Being aware of various auto fraud situations can help you spot the violation before you sign a contract. Always think critically about what the salesperson is telling you to make sure it sounds legitimate. Read everything and ask lots of questions before agreeing to purchase a vehicle.
Here are some specific things you can do:
Request Vehicle History Report
Ask the dealer for a vehicle history report on used vehicles. This should show if the vehicle has been in an accident.
Choose Reputable Dealerships
Stick with dealerships that have a good reputation. Read reviews on dealerships before you start shopping for a vehicle to look for red flags.
Read Everything
Don't assume the dealership is being honest about the details of the contracts. Read everything you sign and verify that the information matches the agreement you made with the salesperson. Make sure the price matches and that there aren't extra fees.
Finalize the Deal
Make sure the deal is finalized before you take the vehicle.
Use Your Judgment
Avoid deals that seem too good to be true. If your gut tells you a situation isn't what it seems, don't be afraid to question it.
Have the Vehicle Inspected
If you aren't certain about the condition of the vehicle, have it inspected by an independent mechanic before you buy it. You can't trust that the dealership has done a complete inspection or has revealed all the issues they found.
Don't Accept Verbal Agreements
Everything about the deal should be in writing. The dealership might not follow up on verbal agreements, and you'll have no proof that they agreed to those terms.
Ask Lots of Questions
If the salesperson doesn't have answers or avoids your questions, it could be a red flag. Repeat certain questions or reword them to see if the salesperson gives the same answer.
Be Prepared to Leave
If you suspect the salesperson or dealership is being shady, don't be afraid to leave without buying a car. You could save yourself a lot of lost money and headaches.
Protect Yourself — Even If You Aren't Buying From a Dealership
If you're buying from an individual instead of a dealership, you should still take steps to protect yourself. It's a good idea to get the car inspected by a mechanic and get the terms of the sale in writing, no matter who's selling the car.
What Do You Do If You're a Victim of Auto Fraud?
If you've been a victim of auto fraud, collect as much evidence as possible. An attorney can help you collect adequate evidence and advise you on how to proceed. In some states, you're required to contact the dealership first and allow them to make it right. If they don't, you can file a lawsuit. You'll have to prove that the dealer committed fraud and that it created a financial loss for you. The court may decide to let you surrender the vehicle and get your money back if you no longer want it, or it might decide on other ways to remedy the situation.
You can also contact your state's department of motor vehicles, consumer protection agency or another governing agency to report the behavior. The agency should initiate an investigation into the car dealership. You'll likely need to complete an official complaint form with the details of the situation.
Elocal Editorial Content is for educational and entertainment purposes only. The information provided on this site is not legal advice, and no attorney-client or confidential relationship is formed by use of the Editorial Content. We are not a law firm or a substitute for an attorney or law firm. We cannot provide advice, explanation, opinion, or recommendation about possible legal rights, remedies, defenses, options or strategies. The opinions, beliefs and viewpoints expressed by the eLocal Editorial Team and other third-party content providers do not necessarily reflect the opinions, beliefs and viewpoints of eLocal or its affiliate companies. Use of the Blog is subject to the
Website Terms and Conditions.
The eLocal Editorial Team operates independently of eLocal USA's marketing and sales decisions.