What's a Virtual Lawyer and Should You Hire One?
by Team eLocal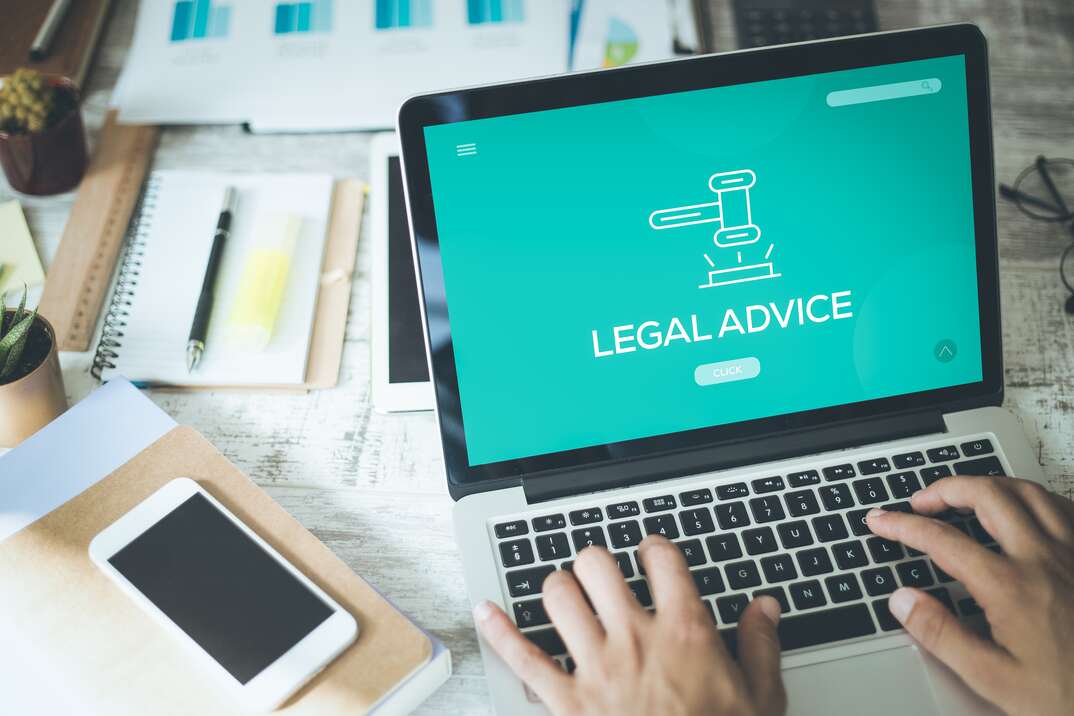 Whether you're dealing with a pressing legal problem or finally getting around to making a will, a virtual lawyer can be a fast and convenient way to get legal help. Virtual lawyers have been around for a while, and the American Bar Association established its eLawyering Task Force in 2006 to address the emerging trend. Virtual law offices have increased in popularity due to advancing technology and the COVID-19 pandemic.
A virtual lawyer is an easy way to get legal advice, but you'll need to consider whether one is right for your situation.
What Is a Virtual Lawyer?
A virtual lawyer is a lawyer who provides legal services remotely over the internet. Virtual lawyers must have the same credentials and licenses as other attorneys, but they often don't maintain a permanent brick-and-mortar office.
Some virtual lawyers operate entirely online, but others provide a combination of virtual and in-person legal services. Bar associations and other groups sometimes refer to any attorney who doesn't maintain a permanent physical office as running a virtual law office.
How Do eLawyers Communicate With Clients?
Rather than requiring numerous in-person meetings, client communication is done by:
Phone
Email
Video conferencing
Secure client portals
Online chat applications
Occasional in-person meetings or court appearances as required
Like any other lawyer, virtual lawyers must keep many client communications confidential.
What Services Do Virtual Lawyers Offer?
Some virtual attorneys only offer services that can be provided entirely over the internet, such as drafting contracts. Others attend court dates and occasional in-person meetings, and they can handle nearly any type of case.
Virtual lawyers may handle a specific task without being hired for an entire legal matter. This arrangement is sometimes referred to as "unbundled services," and examples include:
Paying the lawyer for an hour of time to answer your questions
Hiring the lawyer to draft a divorce petition but not represent you for the divorce case
Reviewing and making suggestions about a will the lawyer didn't write
These services tend to be cheaper but less thorough than traditional representation.
Package Services
Some companies provide ready-made legal documents that you complete on your own. These documents may be sold as a package that includes the option to chat with a lawyer if you have questions. Estate planning and business formations are examples of legal matters commonly offered in this format.
Free Online Legal Advice
Many websites advertise the chance to chat with a lawyer or post questions for lawyers to answer. Although these websites can be a helpful resource, this free advice is not the same as hiring a virtual attorney.
How Do You Hire One?
Hiring a virtual lawyer is similar to hiring an attorney with a traditional law office. Generally, you'll follow these steps:
Find a lawyer with a virtual practice who offers the services you need. For most legal issues, you'll need to find a lawyer licensed in your state.
Schedule a consultation. Some attorneys offer free consultations, but others charge a fee. For simple issues, you may not need a consultation.
Hire the lawyer. You'll probably need to sign or consent to a retainer agreement outlining the cost and scope of representation.
What Are the Pros of Hiring a Virtual Lawyer?
Virtual lawyers are a convenient and often affordable way to get legal help quickly. Being able to work from anywhere, including home offices and shared offices, means virtual lawyers have significantly reduced overhead. Using technology such as practice management software instead of receptionists and paralegals further reduces expenses. Lower overhead means that virtual lawyers can charge less.
Virtual lawyers are also convenient. You won't need to travel to their office for meetings, and you'll have more flexibility in reviewing and returning documents. If you live in a small town or aren't available during typical business hours, eLawyers expand your options for legal assistance. You may be able to hire and get services from a virtual lawyer more quickly, especially if you have a relatively simple issue.
What Are the Cons?
There are some downsides to virtual lawyers:
They're not ideal for complex legal issues involving multiple court dates or physical evidence.
They may be more difficult to reach if you have an emergency, especially if they communicate primarily by email or client portal.
You may be responsible for finding your own notary or witnesses if you need to sign legal documents.
Finally, although courts and state laws hold virtual attorneys to the same standards as other lawyers, there is always a risk when dealing with someone over the internet. You can help ensure that you're dealing with someone reputable by checking their license status in your state. Looking for online complaints or reviews can also be helpful.
Elocal Editorial Content is for educational and entertainment purposes only. The information provided on this site is not legal advice, and no attorney-client or confidential relationship is formed by use of the Editorial Content. We are not a law firm or a substitute for an attorney or law firm. We cannot provide advice, explanation, opinion, or recommendation about possible legal rights, remedies, defenses, options or strategies. The opinions, beliefs and viewpoints expressed by the eLocal Editorial Team and other third-party content providers do not necessarily reflect the opinions, beliefs and viewpoints of eLocal or its affiliate companies. Use of the Blog is subject to the
Website Terms and Conditions.
The eLocal Editorial Team operates independently of eLocal USA's marketing and sales decisions.