How to Choose a Financial Adviser
by Team eLocal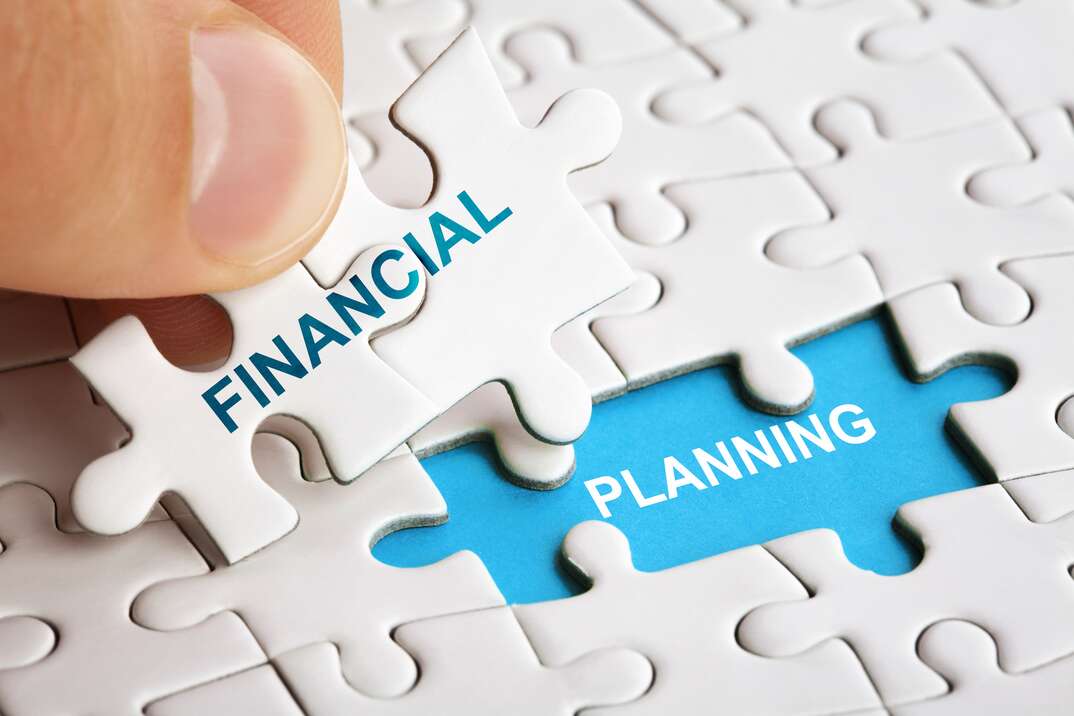 Does your paycheck run out before the end of the month? Perhaps you're struggling to reach your financial goals. Hiring a financial adviser can help you sort out your finances.
To get started, here's how to choose the best financial adviser for your situation.
What Are the Different Types of Financial Advisers?
Financial advisers include a wide range of professionals who help clients with their finances. The "adviser" spelling is traditional, but less common than the "advisor" spelling. They can be used interchangeably.
The title of financial adviser doesn't require specific credentials and isn't heavily regulated. That said, some titles are regulated. Advisers who give investment advice are regulated by the U.S. Securities and Exchange Commission. Broker-dealers are regulated by the Financial Industry Regulatory Authority.
Financial advisers can specialize in a certain area, such as investments, estate planning or insurance. Others specialize in a certain type of client or a particular income range. For example, wealth advisers typically work with the wealthiest clients and require their clients to have a minimum in the millions of dollars.
Some examples of types of financial advisers include:
Investment adviser
Broker
Financial consultant
Financial coach
Portfolio or investment manager
Wealth adviser
Financial risk manager
Talk to a Pro
Call to be connected to a local professional
What Qualifications Should They Have?
A financial adviser should have a solid background in finance, including a related degree. If you're working with a broker-dealer, they should be registered with FINRA. Use FINRA's BrokerCheck to research a potential broker-dealer. You can also check for a financial professional with the SEC's lookup tool to verify their background.
There are many industry certifications available, with Certified Financial Planner being a prominent one. If a financial adviser says they have a certification, find out which organization offers the certification and research the requirements to make sure it's meaningful.
The services the financial adviser offers can vary based on their specialty. Common services include investment advice, debt management, insurance, tax planning, retirement planning and budget help. Determine which services are important to you.
Should You Go With Online or In-Person Services?
An online financial adviser gives you more flexibility because you can choose anyone without geographical limitations. This can be especially helpful if you live in a rural area with very few local options. Some online advisers are more affordable, especially if they don't have a commercial location, because their overhead is often lower. They're also easily accessible and may offer more flexibility in their availability.
However, you need to be sure the online adviser is legitimate and not an online scam. Research the company and ensure they have solid credentials.
You can also go with a robo-adviser for investment advice. This online option collects data from you and then gives you automated advice. It can also invest for you automatically.
In-person services often give you more of a personal connection. Some people prefer to sit across the desk from a financial professional. You can also research how long the business has been in your community, and you might be able to get personal referrals from people you know.
How Do You Choose a Financial Adviser Who's Right for Your Needs?
Start by evaluating what you want and need from a financial adviser. If you're new to financial management and don't know where to start, a financial coach or consultant can help you improve your financial literacy and create a financial plan. If you're looking for help with specifics, such as investments, look for someone who specializes in those areas.
Keep these things in mind:
Fee-only vs. fee-based: Financial advisers typically earn their money from the management fee you pay. A fee-only adviser just earns money from those fees. A fee-based adviser can earn money in other ways, often in the form of commissions when their clients open accounts with certain companies or buy certain financial products. The National Association of Personal Financial Advisors considers fee-only advising to be the most transparent and objective model possible.
Total cost: While commissions come from a third party and not you, some financial advisers charge their clients additional fees beyond the management fees for certain things. For example, they might charge a fee per transaction that they handle. Make sure you understand the fee structure and everything you'll have to pay.
Fiduciary or not: An adviser who is a fiduciary is required to act on behalf of your best interests. If they're not, they can recommend products that make them a commission, even if it might not be the best option for you.
What Other Questions Should You Ask About Their Background?
Asking lots of questions helps you choose the best financial adviser for your situation.
What type of technology do you use?
How often and through what methods will we communicate?
Do you offer additional services if my financial needs change?
What type of client do you typically help, and how many other clients like me do you have?
What kind of asset allocation will you use?
What are your risk management strategies?
Who are your custodians?
Elocal Editorial Content is for educational and entertainment purposes only. The information provided on this site is not legal advice, and no attorney-client or confidential relationship is formed by use of the Editorial Content. We are not a law firm or a substitute for an attorney or law firm. We cannot provide advice, explanation, opinion, or recommendation about possible legal rights, remedies, defenses, options or strategies. The opinions, beliefs and viewpoints expressed by the eLocal Editorial Team and other third-party content providers do not necessarily reflect the opinions, beliefs and viewpoints of eLocal or its affiliate companies. Use of the Blog is subject to the
Website Terms and Conditions.
The eLocal Editorial Team operates independently of eLocal USA's marketing and sales decisions.