How Do You Check Your Credit Score?
by Team eLocal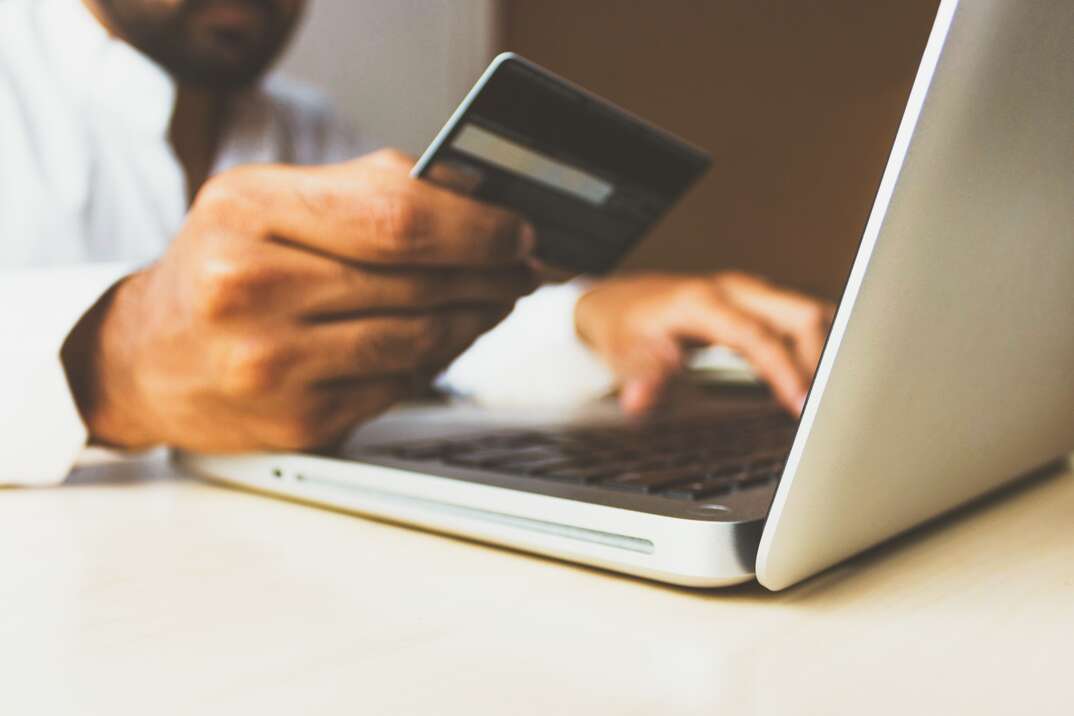 Reviewed by Paul Dughi, VP, general manager in finance
It seems like credit scores are mystical numbers that lenders just pull out of thin air — usually (it seems like) to tell you you're not qualified for that loan.
The truth is that your score is based on several factors related to your financial habits. If you learn how to keep track of your credit score, you'll be well on your way to taking control of your financial future.
How to Check a Credit Score
There are several ways to check a credit score, including directly from the major credit bureaus. Equifax, Experian and TransUnion are required by federal law to make a free credit report available to consumers once a year. These credit reporting agencies also have subscription fees, allowing you to check more often or across multiple providers.
FICO offers scores from all three major credit bureaus as part of its Advanced and Premier subscriptions. If you want scores and reports from all three bureaus, you can sign up for a myFICO membership. Each subscription renews monthly, but you can cancel without a penalty at any time.
Many financial companies also include free FICO scores as part of their online services. These include Chase, Citibank, Discover Financial Services, Wells Fargo and Bank of America. If you have an account at one of these companies, you may be able to access your score for free. Note that you'll only have access to a FICO score from one bureau.
Is This an Accurate Score?
If you purchase your FICO scores or get them for free via a financial institution or from the three credit bureaus, you can rest easy knowing they're accurate. FICO scores are calculated using proprietary models developed by the Fair Isaac Corporation.
Does Checking My Credit Score Affect My Credit Score?
Checking your credit score has no impact on your credit, no matter how many times you check. When you check your score, the credit bureau records a soft inquiry on your report. You can view soft inquiries on your credit reports, but they don't count against you for the purposes of calculating your score. Only hard inquiries, which appear on your report when you apply for new credit, have an impact on your credit profile.
How Much Does It Cost?
If you decide to sign up for a myFICO subscription, the Advanced plan costs $29.95 per month. You'll receive scores and reports from all three bureaus every 90 days for as long as you continue your membership. The Premier plan costs $39.95 per month and provides updated scores and reports every month. Both plans include identity monitoring, credit monitoring and identity theft insurance.
Equifax, Experian and TransUnion each offer several different paid plans at a range of prices.
What About Free Credit Score Sites?
Sites such as Credit Karma and Credit Sesame offer free credit scores, but you should be aware that what you get isn't a true FICO score. Free sites typically provide scores calculated using the VantageScore scoring model. Although it can be helpful to track your Vantage scores, they're not the same as FICO scores, which are the scores lenders use to make the majority of their credit decisions.
What Affects Your Credit Scores?
Maintaining a good credit score is important if you want to qualify for a mortgage, auto loan, credit card or installment loan. FICO scores are based on five factors:
Payment history: Lenders want to see that you make your monthly payments on time. Late payments and missed payments hurt your score.
Length of credit history: The longer you have open accounts in good standing, the higher your score is likely to be, provided you pay your bills on time.
Amounts owed: Maxing out your credit cards or other credit accounts can hurt your score. This is because lenders want to see that you have a low amount of debt compared to your total credit limit (typically no more than 30%).
Credit mix: Having a variety of account types helps your credit score.
New credit: If you apply for several credit accounts at the same time, lenders may view it as a sign that you're struggling to pay your bills. Too many hard inquiries in a short period can also hurt your score.
What Is a Good Credit Score?
Generally, anything above 670 on a scale of 350 to 800 is considered a good FICO credit score. If you're not there yet, you can continue building credit over time.
Talk to a Pro
Call to be connected to a local professional
What's a Credit Report?
Now that you know how to check a credit score, you need to know more about credit reports. A credit report lists your credit accounts and provides information about the payment history for each one. When a lender looks at your credit report, they can see how much debt you have and find out if you have a history of on-time payments. This information helps the lender assess your risk of default and determine whether to open an account in your name.
How Do I Get a Credit Report?
To access your credit reports, go to AnnualCreditReport.com. Click "Request yours now!" from the menu at the top of the homepage. Then fill out the form to request your reports from Equifax, Experian and/or TransUnion. You may need to verify your identity by answering questions about your credit history before you can access any or all of your reports.
You're entitled to one free report from each bureau per year. During the COVID-19 pandemic, all three credit bureaus started offering free weekly reports, but this may change at any time.
How Much Does It Cost?
All three reports are free when you get them from AnnualCreditReport.com. If you subscribe to myFICO or other services, credit reports are part of your monthly subscription.
Does Receiving a Credit Report Affect My Credit Score?
Checking your credit reports has no impact on your credit profile. In fact, you should check your reports regularly and review them for inaccuracies.
Elocal Editorial Content is for educational and entertainment purposes only. The information provided on this site is not legal advice, and no attorney-client or confidential relationship is formed by use of the Editorial Content. We are not a law firm or a substitute for an attorney or law firm. We cannot provide advice, explanation, opinion, or recommendation about possible legal rights, remedies, defenses, options or strategies. The opinions, beliefs and viewpoints expressed by the eLocal Editorial Team and other third-party content providers do not necessarily reflect the opinions, beliefs and viewpoints of eLocal or its affiliate companies. Use of the Blog is subject to the
Website Terms and Conditions.
The eLocal Editorial Team operates independently of eLocal USA's marketing and sales decisions.