What Is Debt Consolidation?
by Team eLocal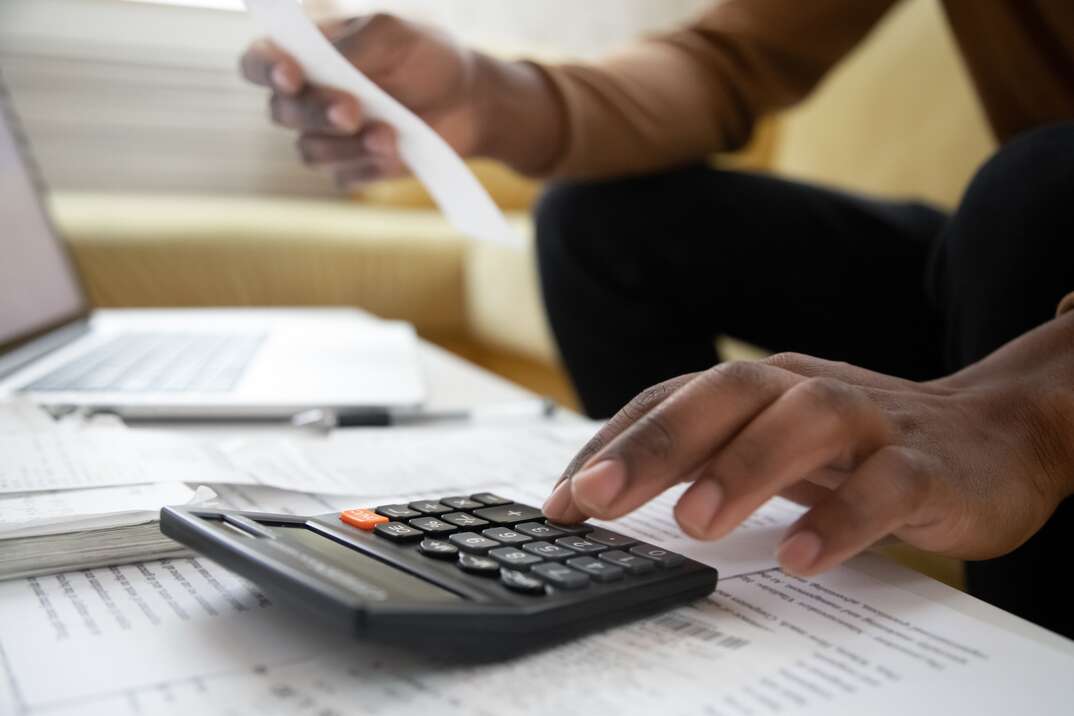 If you're struggling to pay off large amounts of personal debt, you're not alone. According to Debt.org, the average amount of debt per adult in America is around $90,460.
Debt consolidation could be a practical solution if you want to tackle your debts, but it's not the right option for everyone. Here's the rundown.
What Is Debt Consolidation?
Debt consolidation involves bundling multiple debts into a single loan or credit card debt. It allows you to pay off your existing debts using one line of credit, so you only need to make one monthly payment to a single lender.
There are various ways to consolidate debt, and the most well-known is a debt consolidation loan. This consolidation method involves applying for a fixed-term loan equal to the amount you owe across all your lines of credit. Once approved, you use the money from the loan to pay off your creditors, and then repay a fixed monthly amount to the loan company.
Alternatively, you could choose to transfer what you owe onto a 0% balance transfer credit card. Typically, you'll need a decent credit rating to consolidate your debt in this way. These credit cards offer 0% (or very low) interest rates for a set period, allowing you to essentially freeze the interest on your debt if you pay it off before the promotional period ends. Bear in mind that the interest rates on these cards tend to increase significantly after the 0% period.
Talk to a Pro
Call to be connected to a local professional
When Is Debt Consolidation Typically Used?
Debt consolidation is typically used to reorganize debts to make them more manageable and lower the amount of interest paid. For example, you might have multiple credit card and loan balances at different interest rates, with payments due on different days.
Consolidating the debts can make it easier to keep on top of your repayments. Types of debts you can consolidate include:
Credit cards
Payday loans
Auto loans
Student loans
Personal loans
Is Debt Consolidation a Good Idea?
Whether it's a good idea to consolidate your debt depends on your personal and financial circumstances. Typically, it only makes sense if you have a high enough income to make your debt repayments. As a rule of thumb, your debt repayments (including housing costs, such as your mortgage) should comprise less than 50% of your monthly income.
Another factor to consider is your credit rating. If your rating is high enough to qualify for a 0% interest credit card, debt consolidation could be a smart move. Alternatively, it could be a suitable option if you qualify for a loan interest rate lower than what you currently pay.
For example, let's say your monthly debt and mortgage repayments equal 30% of your gross monthly income. You have multiple small loans and credit cards at interest rates between 10% and 20%, and you qualify for a debt consolidation loan interest rate of 7.5%, lowering the amount you pay overall.
In this situation, you may be better off with a debt consolidation loan than a balance transfer card if you lack the discipline to pay more than the minimum payment each month. The loan would allow you to make fixed monthly payments, providing a concrete timeframe to pay off your debt.
Are There Any Disadvantages of Debt Consolidation?
Debt consolidation won't be suitable if your debts are unmanageable, even at a lower interest rate. It's also unsuitable if your credit rating is too low to qualify you for favorable credit card or loan rates. In these situations, credit counseling through an accredited provider can help you find a more appropriate way to manage your debts. The U.S. government recommends checking for National Foundation for Credit Counseling or Financial Counseling Association of America accreditation.
Debt consolidation can also be a poor choice if you struggle with overspending. Taking out a loan will reset your credit card balances to zero, and it can be tempting to start spending on them again. As a result, you could end up saddled with the consolidation loan while running up additional balances on your existing lines of credit.
If You're Considering Consolidating Your Debt, Where Do You Start?
It's essential to compare multiple options before choosing a company for a debt consolidation loan or balance transfer card. Fortunately, many providers allow you to prequalify for these products without damaging your credit score. While prequalification doesn't guarantee acceptance, it allows you to get a clearer picture of your monthly repayments, fees and interest rate.
Once you've explored your options, compare them carefully to determine which is most financially sensible. Don't forget to factor in costs, such as processing fees, as these can make a loan with a lower interest rate more expensive.
Finally, find out what documentation your chosen provider requires and have it on hand. You can then submit your loan or credit card application.
Elocal Editorial Content is for educational and entertainment purposes only. The information provided on this site is not legal advice, and no attorney-client or confidential relationship is formed by use of the Editorial Content. We are not a law firm or a substitute for an attorney or law firm. We cannot provide advice, explanation, opinion, or recommendation about possible legal rights, remedies, defenses, options or strategies. The opinions, beliefs and viewpoints expressed by the eLocal Editorial Team and other third-party content providers do not necessarily reflect the opinions, beliefs and viewpoints of eLocal or its affiliate companies. Use of the Blog is subject to the
Website Terms and Conditions.
The eLocal Editorial Team operates independently of eLocal USA's marketing and sales decisions.