What Is a Credit Repair Service — And Should I Use One?
by Team eLocal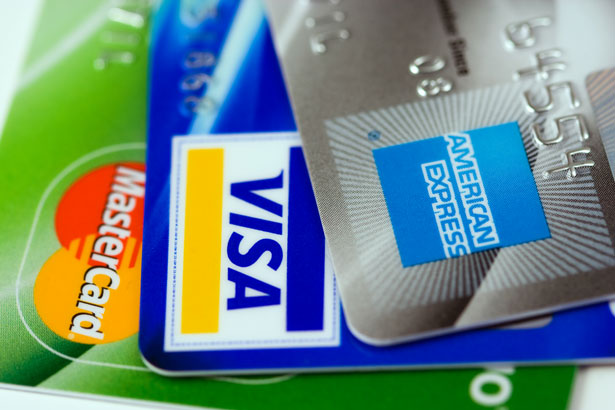 Reviewed by Jennifer Wills, independent financial coach
A good credit score is essential for accessing lines of credit like mortgages and credit cards, and for getting the most competitive interest rates. If your credit is less than stellar, ads from companies promising to repair your credit rating for a fee can be incredibly tempting.
If this sounds familiar, you may wonder how credit repair services work and whether they're legitimate.
What Is a Credit Repair Service?
Credit repair services — also known as credit repair organizations or credit service organizations — charge users a fee for attempts to remove negative information from their credit files. Some credit repair services charge monthly on a subscription basis, usually between $50 and $100. However, some charge per item they successfully delete from your file.
These services are legal in all states, except Georgia, where the provision of credit repair services is classified as a misdemeanor offense. However, credit repair companies are restricted in what they can and can't do. Examples of illegal behavior include:
Encouraging service users to change their identity to prevent creditors from adding negative information to their credit files
Telling customers to lie to credit reporting agencies
Offering guarantees that they can successfully alter your credit rating
Talk to a Pro
Call to be connected to a local professional
Are Credit Repair Services Legitimate?
Whether a specific credit repair service is legitimate depends on how it operates. Unfortunately, plenty of unscrupulous companies will take money upfront while promising results they can't reasonably guarantee. Furthermore, many companies use illegal practices to remove accurate, negative information from their customers' credit files.
While not all credit repair services are scams, these companies accept money for something you can do yourself for free. Whether you consider this money well spent depends on whether you have the time to review your report and challenge incorrect entries.
How Do Credit Repair Services Fix My Credit?
Legitimate credit repair services contact credit bureaus to ask them to remove or alter inaccurate entries on your credit record. They also may contact furnishers — companies that provide data to credit bureaus, such as credit card companies and loan issuers. The aim is to persuade the furnishers to change the data provided to the credit bureau to be more favorable to the customer.
Typically, it takes seven years for negative information and 10 years for bankruptcy to disappear from your credit file. Credit repair agencies attempt to amend or remove these entries earlier than they otherwise would disappear to improve your credit rating.
According to the Fair Credit Reporting Act, credit bureaus must investigate whenever someone disputes an entry in their credit file or a credit repair service disputes it on their behalf. The exception is if the bureaus have good reason to believe this is a frivolous claim. The credit bureaus then have 30 days to remove or alter incorrect or unverifiable data. Some credit repair services may spam the bureau by challenging the same entry multiple times in hopes that the 30-day deadline will expire before the bureau can investigate the disputes.
Should I Hire a Credit Repair Service to Fix My Credit?
Understanding your rights under the FCRA can help you determine whether a credit repair service is the right option for you. Generally, you have the right to view the information on your file (usually for free) once per year or in the following circumstances:
You receive public assistance
You had action taken against you because of the data in your credit file
You believe your file contains fraudulent information
Someone steals your identity, and you put a fraud alert on your credit file
Once you've seen your credit file, you can dispute any incorrect entries yourself, so there's no need to pay a credit repair service to open the dispute on your behalf. Even legitimate services can't do anything to help you if the negative information on your file is accurate and verifiable.
Another factor to consider is the age of the negative information on your file. If the information is recent and you have a valid dispute, it's probably worth challenging it. However, hiring a credit repair company to dispute data disappearing from your credit file is usually a waste of money.
There are circumstances when using a credit repair service could be an appropriate option. For example, if you have multiple negative and incorrect entries on your file, you may not have the time to handle numerous disputes with the credit bureau or furnishers. You may feel it's worth the money to avoid the inconvenience of tackling your credit problems yourself.
If you decide to use a credit repair agency, do your research. Choosing a disreputable company could result in money down the drain, and the company may engage in illegal practices. Reading reviews from previous customers on independent review sites can help you decide whether a credit repair company is legitimate.
Elocal Editorial Content is for educational and entertainment purposes only. The information provided on this site is not legal advice, and no attorney-client or confidential relationship is formed by use of the Editorial Content. We are not a law firm or a substitute for an attorney or law firm. We cannot provide advice, explanation, opinion, or recommendation about possible legal rights, remedies, defenses, options or strategies. The opinions, beliefs and viewpoints expressed by the eLocal Editorial Team and other third-party content providers do not necessarily reflect the opinions, beliefs and viewpoints of eLocal or its affiliate companies. Use of the Blog is subject to the
Website Terms and Conditions.
The eLocal Editorial Team operates independently of eLocal USA's marketing and sales decisions.