Are Reverse Mortgages Scams?
by Team eLocal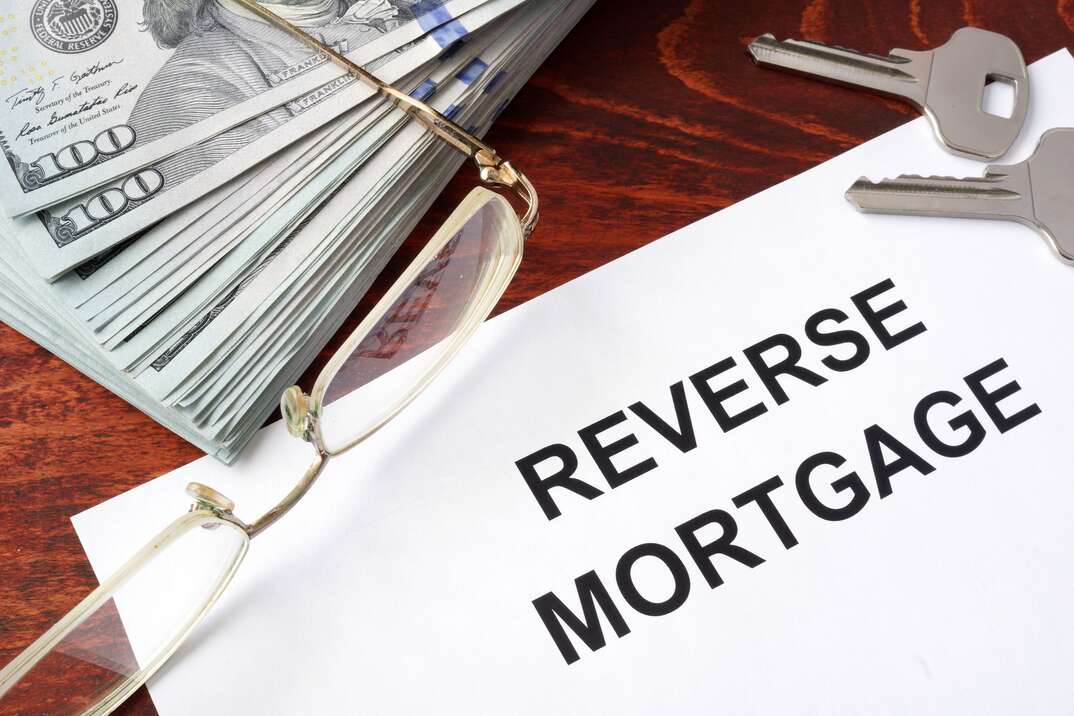 You dream of your retirement years throughout your career, but what happens if your retirement funds come up short? Some seniors turn to reverse mortgages to make ends meet.
These often complex loans can be difficult to understand, and for some, they could be a bad financial decision in the long run. Learn more about reverse mortgages in order to make an educated decision about your finances.
What Is a Reverse Mortgage?
Reverse mortgages are special loans only available to homeowners age 62 and older. You can use them to borrow against the equity in your home, with your home serving as collateral. You can receive the money in different ways, including equal monthly payments, a lump-sum payment or a line of credit that you can access as needed.
Unlike with a traditional mortgage, you don't make payments on a reverse mortgage. Instead, the balance gets paid off when you no longer live in your home — whether you pass away or sell the home during your lifetime. The proceeds from the sale of the home are what pay off the mortgage. However, a reverse mortgage still has interest and fees, which means the amount you owe steadily increases.
Talk to a Pro
Call to be connected to a local professional
Are Reverse Mortgages Scams?
Most reverse mortgages aren't scams and are legitimate financial products. However, as with anything that involves money, scams are possible. Always ensure you're working with a reputable company by reading reviews, looking at Better Business Bureau ratings and asking for recommendations from people you trust.
Pros and Cons of Reverse Mortgages
Like all financial decisions, reverse mortgages come with pros and cons. In some situations, the negatives can significantly outweigh the pros.
Pros
No monthly payments. For retired seniors, being able to borrow money without a monthly payment can be a big help in managing expenses with a lower income.
Safeguards for underwater loans. You could end up owing more than the fair market value of your home if you live much longer than expected due to the increasing balance or if home values drop significantly. You aren't responsible for the excess amount in these situations. If you pass away, your heirs can give the title to the lender and let them sell the house.
End-of-loan options. Heirs have a few options for handling the home. If they decide to sell the house, they can use the proceeds to pay off the loan amount and keep the rest. If they keep the house, they can refinance to pay off the owed amount. They can also let the bank sell the house if the loan balance is higher than the value.
Aging in place. Many seniors downsize to have a more affordable living option. A reverse mortgage can make it possible for you to stay in your home and have financial security by borrowing against the equity.
Not taxable. The money you receive from a reverse mortgage isn't taxable since it's considered to be loan proceeds.
Cons
Increasing balance. Since you don't make monthly payments on the amount you borrow, your loan balance increases every month. When you or your heirs sell your home, this can significantly eat into the proceeds of the sale.
Fees. Like many other loans, a reverse mortgage has an origination fee, closing costs and other fees, such as monthly servicing fees.
Possible foreclosure. You don't have monthly payments, so you won't go into foreclosure for that. However, you can face foreclosure if you don't pay your property taxes, homeowner's insurance or homeowners association fees.
Residency requirement. When you get a reverse mortgage, you must continue living in the home. If you move for any reason — including to go to a nursing home — you'll need to pay back the loan.
Ownership requirements. To qualify for a reverse mortgage, you either need to own your home outright or have at least 50% equity in it.
Interference with other assistance. Getting a reverse mortgage could disqualify you for other types of assistance, including Supplemental Security Income and Medicaid. A benefits specialist can review your situation and help you understand the impact of getting a reverse mortgage.
How Do You Avoid the Downsides?
Choose a federally insured reverse mortgage. You'll find that reverse mortgages are typically federally insured. If you find one that's not, it could be a red flag that it's a reverse mortgage scam.
Consider your situation. If you think you might move soon, a reverse mortgage may not make sense. You'll pay a lot of fees to get the loan, so you want to live in the home long enough to enjoy the benefits and make those fees worth it.
Look at your home value. Consider how much you still owe on your home and how much your home is worth. If you expect the value to increase, a reverse mortgage could be a good decision.
Use the money wisely. It's possible to use up your funds before you're ready to move, which can leave you in a difficult financial situation. Spend the money on necessities and budget properly to avoid running out of money.
Elocal Editorial Content is for educational and entertainment purposes only. The information provided on this site is not legal advice, and no attorney-client or confidential relationship is formed by use of the Editorial Content. We are not a law firm or a substitute for an attorney or law firm. We cannot provide advice, explanation, opinion, or recommendation about possible legal rights, remedies, defenses, options or strategies. The opinions, beliefs and viewpoints expressed by the eLocal Editorial Team and other third-party content providers do not necessarily reflect the opinions, beliefs and viewpoints of eLocal or its affiliate companies. Use of the Blog is subject to the
Website Terms and Conditions.
The eLocal Editorial Team operates independently of eLocal USA's marketing and sales decisions.