What's the Difference Between Public and Private Attorneys?
by J.D. Written by Team eLocal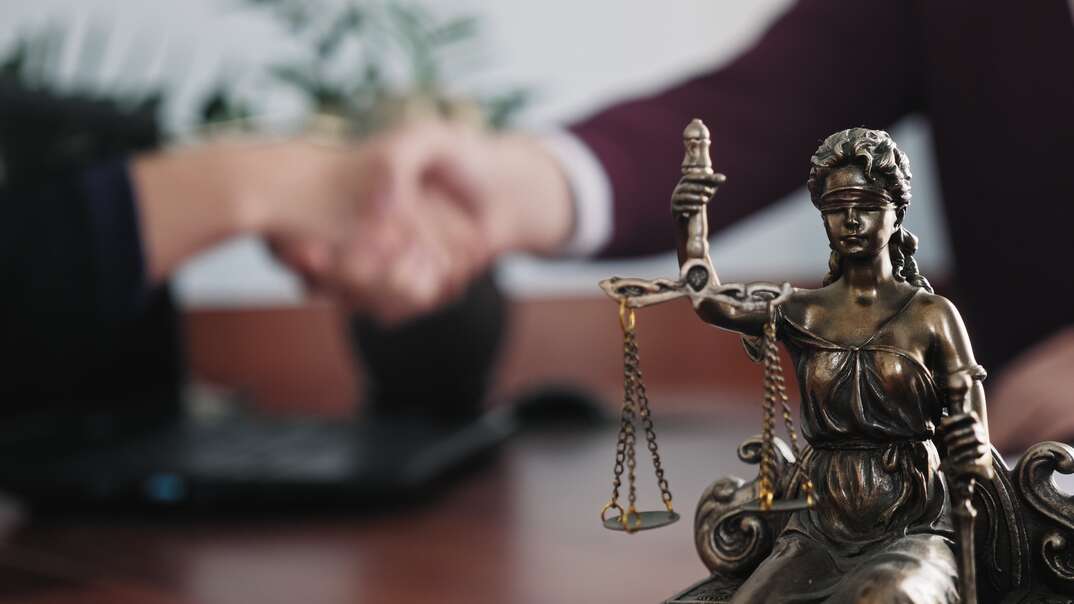 If you or someone you know is facing criminal charges, having an experienced attorney by your side can make a significant difference in the outcome of your case. Deciding between a public defender and a private attorney is one of your first decisions.
Learn more about your two options before you make your choice.
What Is a Public Defender?
Everyone has the right to an attorney when facing charges, but not everyone can afford to hire a private attorney. That's where a public defender comes in. Public defenders are licensed attorneys who are assigned to represent defendants who can't afford to pay for private attorneys. The government covers the bill for the public defender.
Even though public defenders are funded by the government, they must follow the same ethical rules and attorney regulations as private defense attorneys. These rules include things like honoring attorney-client privilege and avoiding conflicts of interest. Most public defenders work in the court frequently, so they're familiar with the judges and prosecutors, which can work to your advantage.
What Is a Private Defense Attorney?
Public defenders and private defense attorneys are both licensed lawyers and will provide the same type of legal defense for their clients. Public defenders are appointed to defendants rather than being chosen. You usually don't have a say in who your public defender is, but you can choose any private defense attorney who will take your case. Choosing a private attorney lets you hire someone with a proven track record in similar cases.
Payment is another major difference between public and private options. You're responsible for paying all legal bills if you hire a private attorney. The rates vary by area and based on the lawyer's experience. Your total legal bill will depend largely on the complexity and length of the case. If you use a public defender, you don't have to pay for the legal services.
Public defenders are sometimes stretched thin because the courts continue assigning them to clients. Private attorneys can choose which clients they accept. They sometimes accept fewer cases so they can give each client more attention. If you're considering a private attorney, ask how many clients they typically take at once.
You might also deal with different people representing you or working on your case with a public defender. In some public defender's offices, different defenders handle different parts of cases. For example, one might handle your arraignment, another might work with you during plea bargaining and a third might represent you in court if your case goes to trial. This is called horizontal representation. Private attorneys typically use vertical representation, where one attorney represents you throughout the case. Some public defenders also use vertical representation.
Does Everyone Qualify to Be Represented by a Public Defender?
Not all people facing criminal charges qualify for a public defender. They're meant for people who can't afford to hire a private attorney to handle their cases. When you request a public defender, you'll need to complete paperwork that includes details about your financial situation to prove that you can't afford an attorney. The rules and qualifications can vary by jurisdiction.
Elocal Editorial Content is for educational and entertainment purposes only. The information provided on this site is not legal advice, and no attorney-client or confidential relationship is formed by use of the Editorial Content. We are not a law firm or a substitute for an attorney or law firm. We cannot provide advice, explanation, opinion, or recommendation about possible legal rights, remedies, defenses, options or strategies. The opinions, beliefs and viewpoints expressed by the eLocal Editorial Team and other third-party content providers do not necessarily reflect the opinions, beliefs and viewpoints of eLocal or its affiliate companies. Use of the Blog is subject to the
Website Terms and Conditions.
The eLocal Editorial Team operates independently of eLocal USA's marketing and sales decisions.