What's a Non-Disclosure Agreement?
by Team eLocal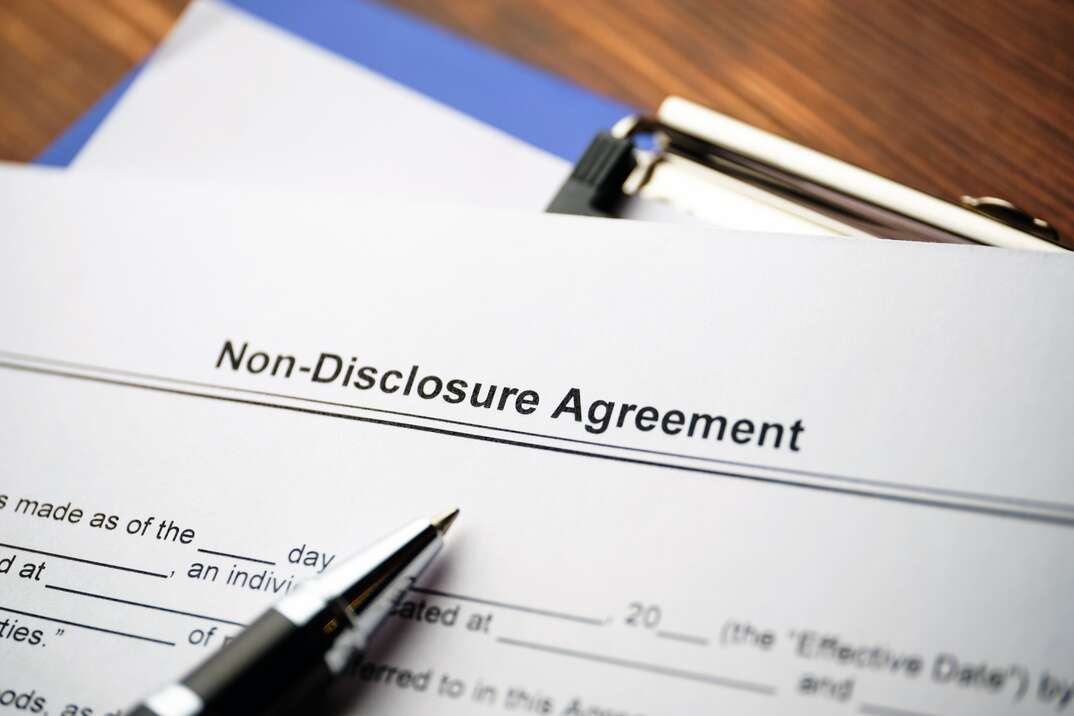 Have you been asked to sign a non-disclosure agreement?
NDAs are common legal documents that are often used as part of business transactions, but it's always important to understand what you're signing.
What Is a Non-Disclosure Agreement?
Sometimes referred to as a confidentiality agreement, a non-disclosure agreement is a contract between two or more parties to recognize a confidential relationship. One party typically has sensitive information, and the other party will gain access to that information. The legally binding document prevents the parties from sharing any confidential or sensitive information they gain. Companies typically ask other parties to sign NDAs to protect the information they've worked hard to research or create. It can also help prevent private company information from leaking to the public, which could be harmful to the company.
What Is an NDA For?
Non-disclosure agreements outline what information is protected. This might include things like marketing strategies, business plans, sales prospects, finances and proprietary information about things like manufacturing processes or products. It should detail what qualifies as confidential or sensitive information as well as any exclusions. It typically includes a time period for the agreement and any other specifications established by either party.
The involved parties sign the agreement, which shows that they agree to protect the information they gain. If one of the parties breaks the NDA, the other party can sue them to get monetary compensation for breaching the contract. If it's an employment situation, the employee could be fired for breaking the non-disclosure agreement. The NDA will typically list the consequences of breaking the contract.
When Are NDAs Used?
An NDA is typically used at the start of a relationship when one party is about to learn confidential information. They're typically used in business relationships and are designed to protect the sensitive data of the organization. Some examples include:
A new hire who will have access to confidential information or a current employee with new clearance that gives them access to sensitive information
Talking with a potential investor or partner
Disclosing information to a potential buyer when selling a business
Signing a new client who will have access to confidential information
Collaborating with another business on a new product or service to keep the relationship private until you're ready to go public
Non-disclosure agreements can apply to a variety of situations whenever there's information that could be leaked. If you're asked to sign an NDA, read the contract carefully to understand your responsibilities and the consequences if you break the NDA.
Elocal Editorial Content is for educational and entertainment purposes only. The information provided on this site is not legal advice, and no attorney-client or confidential relationship is formed by use of the Editorial Content. We are not a law firm or a substitute for an attorney or law firm. We cannot provide advice, explanation, opinion, or recommendation about possible legal rights, remedies, defenses, options or strategies. The opinions, beliefs and viewpoints expressed by the eLocal Editorial Team and other third-party content providers do not necessarily reflect the opinions, beliefs and viewpoints of eLocal or its affiliate companies. Use of the Blog is subject to the
Website Terms and Conditions.
The eLocal Editorial Team operates independently of eLocal USA's marketing and sales decisions.