How Do I File a Homeowners Insurance Claim?
by Team eLocal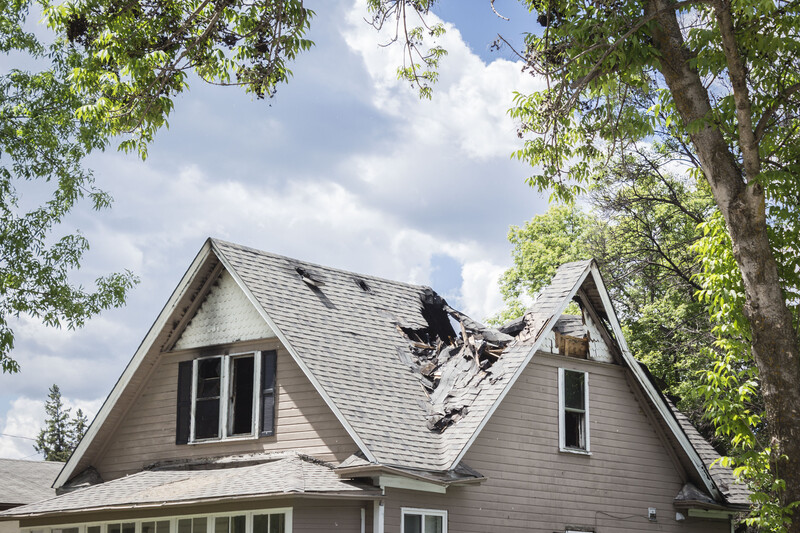 A home burglary or storm damage to your home can be incredibly stressful, and the thought of navigating the homeowners insurance claims process can send many
homeowner's blood pressure even higher. Your homeowners insurance policy can cover some of your losses if the worst happens, but many people are uncertain about how it all works.
Understanding how to file a homeowners insurance claim correctly can make the process significantly easier and cut the time from making a claim to receiving a payout.
When Do You Need to File a Homeowners Insurance Claim?
Before filing a homeowners insurance claim, it's essential to know whether it's in your best interests. Claiming on your homeowners insurance policy can be beneficial in some
circumstances, but there are also potential drawbacks. For example, claiming could increase your monthly premiums and even make it difficult to secure future coverage with a different company.
Sometimes, it's better to pay for repairs to your home out of pocket, especially if the
estimate is only slightly higher than your deductible or the damage is minor. It's also worth thinking twice before claiming if you've already filed a claim recently, as multiple claims
could cause carriers to view you as a high-risk applicant.
However, filing a home insurance claim could be a sensible option in the following circumstances:
The cost of repairs significantly exceeds your deductible.
A covered peril, such as a house fire, causes extensive damage to your home.
You have an add-on endorsement covering your losses.

How Long After an Incident Do You Have to File a Home Insurance Claim?
Generally, you should file a homeowners insurance claim as soon as possible after the damage occurs. Most policies allow you to claim up to a year after the incident. However, time limits can vary by area, insurance company and claim type, so it's essential to check the deadline if you don't intend to claim right away. Your insurance company can tell you how long after an incident you can claim on your homeowners insurance.
What Information Do You Need to File an Insurance Claim?
Preparing the information you need can help the homeowners insurance claims process
run more smoothly. What information homeowners insurance companies require depends on your carrier and the claim type but could include the following:
Copies of police reports if the damage resulted from a criminal act, such as a burglary
List of damaged or lost belongings
List of damage caused to your home
Receipts showing the value of lost or damaged items
Receipts recording money spent on alternative accommodation if you need to relocate
Generally, it's best to avoid repairing your home unless there's a risk of further damage or
the damage poses a danger to yourself or others. Keep any repairs to a minimum and retain receipts showing how much you spend, as your insurance company may reimburse your
costs.
You should also retain any damaged items to show the adjuster during your home inspection. Keeping an accurate, up-to-date home inventory can make it easier to assess your losses if you ever need to make a homeowners insurance claim.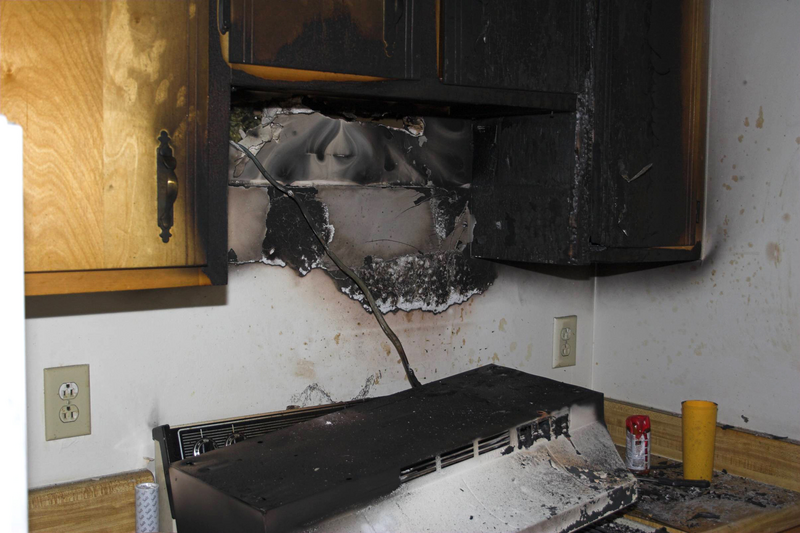 How Do You File a Homeowners Insurance Claim?
Contacting your insurer immediately after an incident can help you get reimbursed for your losses as quickly as possible. Acting quickly is particularly important after a covered weather event, as your insurer may receive multiple claims from nearby homeowners and process claims more slowly than usual.
How to make an insurance claim depends on your carrier. Some carriers accept claims via their websites or an app. Alternatively, you could try speaking to the agent who sold you
the policy or calling your insurer's helpline.
Once you've filed your claim, your insurance company will send an adjuster out to your home to assess the damage and determine the payout amount. Your insurer will then issue a payment, minus your agreed deductible, to cover the cost of repairs and the replacement of damaged or lost items.
Bear in mind that your insurance adjuster acts on behalf of the insurance company, so you may need to politely advocate for yourself to ensure a fair payout. Alternatively, you could consider hiring a public insurance adjuster to manage the process and advocate for a fair outcome. Public adjusters typically charge a percentage of the final payout for their services, and the amount depends on the rules in your state. Many states cap public adjuster rates at around 15%, but it could be lower in some jurisdictions.
When Can You Expect a Home Insurance Payout?
How long a homeowners insurance payout takes depends on several factors. Some states impose deadlines on how quickly carriers must pay policyholders after approving a claim. For example, insurers in Alaska must make a payment within 30 days, while carriers in
Michigan can take up to 90 days.
The type of claim can also affect the payout time frame. Typically, straightforward claims for property damage are the quickest to resolve, and many homeowners receive a payout within a few days or weeks. Meanwhile, complex or high-value claims could take longer, particularly if they include liability claims.
Preparing the information you need and cooperating with the adjustment process can make it easier for your insurer to assess your claim and reduce how long you have to wait
for a payout. You can complain to your state insurance commissioner if your insurer doesn't evaluate your claim or provide payment for an approved claim within your state's time limit.
Elocal Editorial Content is for educational and entertainment purposes only. Editorial Content should not be used as a substitute for advice from a licensed professional in your state reviewing your issue. The opinions, beliefs and viewpoints expressed by the eLocal Editorial Team and other third-party content providers do not necessarily reflect the opinions, beliefs and viewpoints of eLocal or its affiliate companies. Use of eLocal Editorial Content is subject to the
Website Terms and Conditions.
The eLocal Editorial Team operates independently of eLocal USA's marketing and sales decisions.