How Much Does Dental Insurance Cost?
by Team eLocal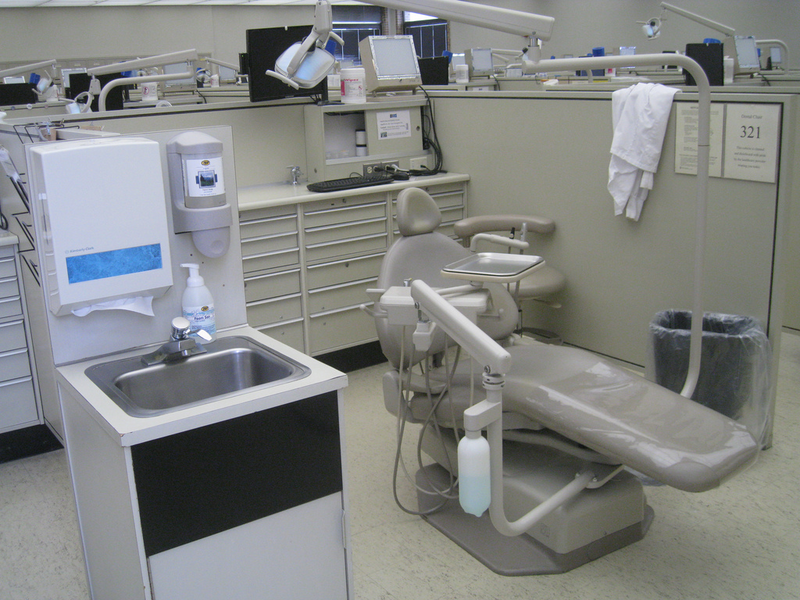 How much does dental insurance cost? The price varies based on how you get your coverage and several other factors.
Dental insurance is typically separate from your health insurance. While the premiums add to your monthly costs, they can also save you a significant amount of dental care.
What Does Dental Insurance Cover?
The coverages and coinsurance rates vary by plan, so it's always important to review the details before deciding on a plan. Most dental insurance plans cover preventive care completely with no coinsurance. This includes things like regular cleanings, exams and X-rays. Insurance companies cover these things because it can save them money in the long run by improving your dental health.
Basic dental procedures also fall under dental insurance coverage. These restorative services include things like fillings, non-routine X-rays and simple tooth extractions. Root canals also typically fall into this category, but they might also be considered major procedures. Many dental plans cover 80% of the costs of these procedures.
Major dental work is the final category on most dental insurance plans. Most procedures in this category are more complex and take longer to complete. Orthodontic procedures usually fall into this category, as do any procedures that require anesthesia or dental surgery. Other examples include bridges, crowns, implants and extracting impacted teeth. The common coverage for major procedures is 50% of the costs.
Talk to a Pro
Call to be connected to a local professional
Can I Purchase Dental Insurance?
You can purchase dental insurance in a few different ways. The easiest — and often cheapest — option is a group plan through an employer. You can usually choose dental coverage as a voluntary benefit and have the premiums deducted from your paycheck.
If you need to buy an individual plan, you can get dental coverage through the health insurance marketplace. However, you might only have this option if you qualify for healthcare coverage through the marketplace. You can also purchase dental insurance directly from companies or through brokers. This often gives you more options for what type of coverage you want.
How Much Does Dental Insurance Cost?
According to Humana, you can expect to pay between $20 and $50 per month in premiums for an individual dental insurance plan. For a family plan, the cost is usually between $50 and $150. That means you could spend anywhere from $240 per year for a cheap individual plan to $1,800 per year or more for a family plan.
What Factors Influence Cost?
Dental insurance costs can vary significantly by insurance company and where you live. The coverage you choose also has a major impact on how much you pay. Every plan has deductibles, coinsurance and annual maximums, and your plan's combination of those pieces determines the cost. For instance, higher deductibles and large coinsurance portions that you pay often lower the premiums. Having a higher annual maximum payout will increase your premiums.
The amount you pay can depend on whether you buy an individual plan or join a group plan through work. Many employers pay some or all of the dental insurance premiums when employees participate in the group plan. Review the dental coverage options through your employer to save money.
Are Some Procedures Excluded From Dental Insurance?
The procedures that a plan covers can vary, and some plans exclude certain procedures. For example, orthodontic procedures might not be covered by the plan, or they might only be available to kids. The plan might have certain limitations, such as only covering braces if they're necessary for something like chewing food properly. Orthodontics coverage typically has a lifetime maximum benefit, so the maximum doesn't reset each year like the annual maximum. Cosmetic dentistry isn't usually covered by dental insurance.
You might also find that a new plan requires a waiting period for certain procedures. The waiting period could range from a few months to a year. Sometimes, the waiting period varies based on the type of procedure. You might only have to wait a few months for basic procedures, but the wait for major procedures might be a year, for example. Review the limitations and waiting periods before purchasing a plan to understand your coverage.
Is Dental Insurance Worth It?
Determining if dental insurance is worth the cost depends on your situation. After getting quotes, total the premiums for the year. Compare this to how much you would spend for your normal dental procedures.
If you find a low-cost plan or your employer pays most of the premiums, you'll typically save money even on the two regular cleanings you get each year. You also have the coverage if you have a dental emergency or an unexpected procedure like a filling or root canal. It can give you peace of mind knowing you have that option.
Elocal Editorial Content is for educational and entertainment purposes only. Editorial Content should not be used as a substitute for advice from a licensed professional in your state reviewing your issue. The opinions, beliefs and viewpoints expressed by the eLocal Editorial Team and other third-party content providers do not necessarily reflect the opinions, beliefs and viewpoints of eLocal or its affiliate companies. Use of eLocal Editorial Content is subject to the
Website Terms and Conditions.
The eLocal Editorial Team operates independently of eLocal USA's marketing and sales decisions.