Does Medicare Cover Dental Services?
by Team eLocal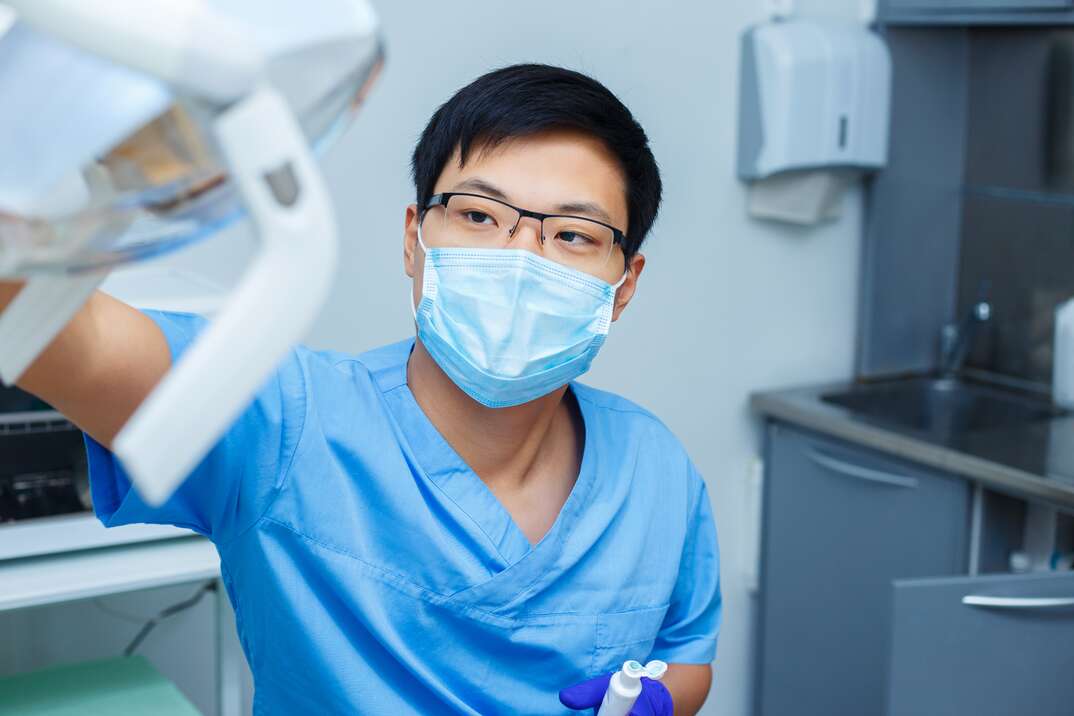 Keeping your teeth and gums in good shape is important for maintaining a healthy lifestyle, especially as you age. However, although many modern medical practitioners consider dental services an integral part of a comprehensive healthcare approach, medical and dental care and benefits are still kept separate.
Thankfully, while Original Medicare dental coverage is limited, enrollees may have other options for obtaining these benefits. Here's what beneficiaries should know about Medicare dental benefits.
What Dental Services Does Medicare Cover?
Original Medicare doesn't offer dental benefits. However, Part A — the plan's hospitalization component — may cover dental services received during an inpatient hospital stay if they're considered medically necessary and required as part of a covered medical treatment. For example, Medicare may cover the cost of tooth extractions if they're needed because the enrollee is undergoing radiation treatment of the jaw. Medicare may also pay for the cost of an inpatient stay that results from a complicated dental treatment or emergency dental care. However, Medicare representatives typically review these situations on a case-by-case basis to determine if services are reimbursable.
Talk to a Pro
Call to be connected to a local professional
What Doesn't Medicare Cover? (and Why Not?)
Currently, federal law excludes the coverage of dental benefits under Medicare. Consequently, Original Medicare doesn't cover visits to the dentist or routine dental care services, such as:
Cleanings
Oral exams and check-ups
Dental X-rays
Fillings
Bridges and crowns
Dentures
Dental plates
Root canals
Tooth extractions
Oral surgery
Orthodontics
Gum disease treatments
Can You Get Coverage Through a Medicare Advantage Plan?
Medicare Advantage plans — which are also known as Medicare Part C — offer beneficiaries an alternative to traditional Part A and B coverage. Under federal law, Part C participants are entitled to receive the same minimum coverage offered through Original Medicare. That means Medicare Advantage plans, regardless of the company, must reimburse for medically necessary dental treatments received in an inpatient setting and associated with a covered procedure, as outlined in Medicare's official guidelines.
Beneficiaries who opt for a Medicare Advantage plan may also be able to secure additional benefits. For an additional monthly premium, some policies bundle in supplemental coverage, such as dental, vision, hearing and prescription drug coverage.
However, not all plans are offered everywhere, and because Part C plans are administered through private insurers, costs vary by region and company. To find out what policies are available in your area, visit Medicare.gov's plan comparison tool. If you already have a Medicare Advantage policy, you can call your plan administrator to find out whether it includes dental benefits and, if so, how coverage works.
Are There Medicare Supplemental Plans That Provide Dental Coverage?
No. Medicare supplement plans, often referred to as Medigap, are private plans that bridge coverage gaps in Original Medicare. They're intended to help enrollees pay for out-of-pocket expenses associated with Medicare, including co-pays, coinsurance and deductibles. However, although some Medigap plans pay for treatments and services that Medicare Parts A and B don't cover, such as care received during overseas travel, coverage doesn't include dental care.
Are There Other Ways for Seniors to Get Dental Coverage?
Medicare beneficiaries who need dental coverage have several options, including:
Private dental insurance: Private insurers, such as UnitedHealthcare, Delta Dental and Aetna, offer standalone plans at various price points. Depending on a policy's terms, it may cover some or all of the cost of preventative care, cleanings and prescribed treatments.
Medicaid: Seniors who have dual coverage under Medicare and Medicaid may be eligible for dental coverage through Medicaid, depending on their state of residence. In many areas, Medicaid covers at least emergency dental services. Seniors should contact their state's Medicaid office for information on eligibility requirements and coverage specifics.
Dental discount programs: Although dental discount programs aren't the same as traditional dental insurance policies, they may reduce the costs of treatment and services for individuals who don't have coverage. Members typically pay an annual fee to receive a discount card, which can be used to receive services at a lower cost from in-network providers.
Will Original Medicare Ever Provide Dental Benefits?
Under the Biden administration, proposed regulatory changes could make Medicare dental coverage a reality. If passed, the legislation would let Original Medicare reimburse enrollees for oral care associated with covered injuries, conditions and chronic ailments — such as diabetes — outside a hospital setting. These changes would likely clarify when a dental procedure is considered medically necessary and could expand the circumstances under which dental care is covered for beneficiaries.
Elocal Editorial Content is for educational and entertainment purposes only. Editorial Content should not be used as a substitute for advice from a licensed professional in your state reviewing your issue. The opinions, beliefs and viewpoints expressed by the eLocal Editorial Team and other third-party content providers do not necessarily reflect the opinions, beliefs and viewpoints of eLocal or its affiliate companies. Use of eLocal Editorial Content is subject to the
Website Terms and Conditions.
The eLocal Editorial Team operates independently of eLocal USA's marketing and sales decisions.