5 Top Tips for Hiring a Roofer
by Team eLocal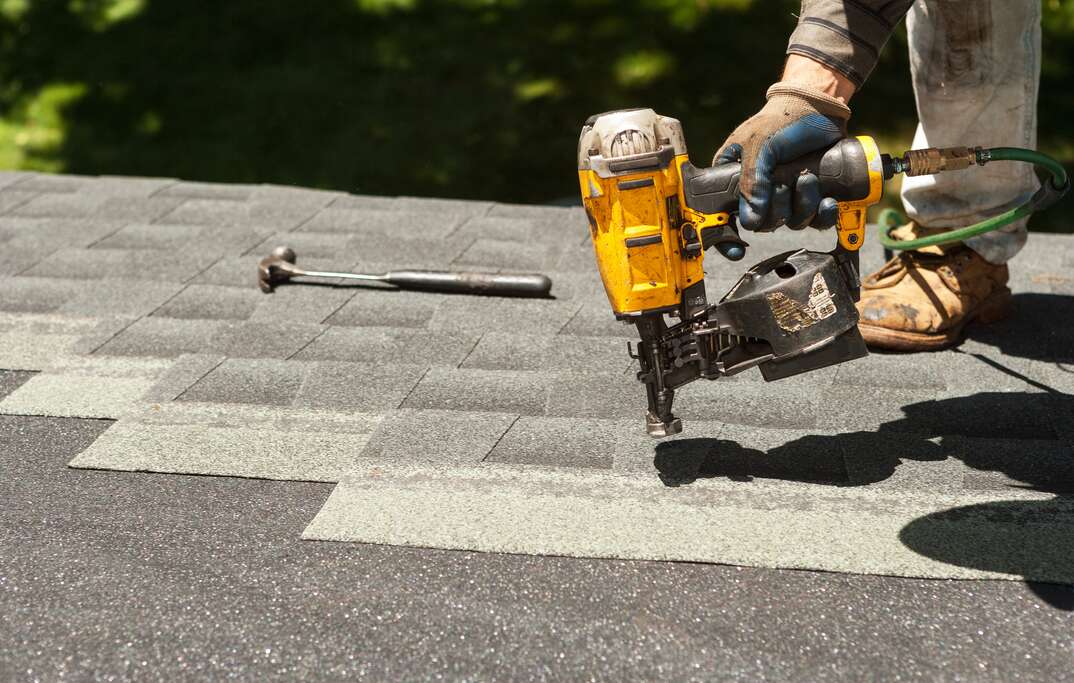 You count on your roof to protect you from the elements, so when you notice leaks or drafts, it's a good time to start looking for a roofing contractor. Even loose or worn shingles can decrease your roof's effectiveness and increase your energy consumption.
These tips should help you find the best roofer for your needs.
Check Qualifications

Choosing a reliable roofing contractor is essential because a faulty roof can leak or cause structural issues that can damage your home's other systems. A seasoned company that has performed many roof repair jobs is a safe bet. They have a highly trained team, use the appropriate methods and have invested in the tools needed to complete this task effectively. Specifically, look for a roofer who is licensed, bonded and insured.

Not everything always goes exactly as planned with roofing work, so using an insured contractor is critical. If accidents happen, you are not liable for injuries to workers or damage to your home or property. Working with an unlicensed contractor could also void a home warranty, so be sure that every roofing company that you talk to has the appropriate insurance coverage.
Working with a bonded professional provides a layer of trust between you. If something goes wrong, you can file a claim against the company. Knowing a bond has been purchased should give you peace of mind.
Hiring a licensed roofing contractor ensures their work will comply with safety regulations and local codes. They'll likely have a solid relationship with local suppliers as well.
Talk to a Pro
Call to be connected to a local professional
Ask Questions

Asking the roofer the right questions is another important step in the process. Inquire about the types of roofing they install, ask for references and ensure that they are licensed.
Here are some other essential questions you may want to ask:
Is your work covered by any warranties?
Do you provide written estimates?
What is your current schedule for completing this project?
Do you have an inclement weather policy?
Will the cost of the job include the disposal of old roofing materials?
Do you offer free on-site inspections?
Get Estimates
Knowing the total cost of the roof repair that you need is critical to staying within your budget. Meeting with a potential roofing contractor allows you to discuss the materials, time and workforce required for completion. Receiving at least three bids from different companies is best.

Choosing the cheapest option may not be optimal, but going with the most expensive option also doesn't guarantee the best work. This decision is always easier to make when you have received positive referrals from past customers who have been happy with the quality of the work completed.
Create a Contract
Finalizing a contract with the roofing contractor that you've chosen will likely require negotiation. Getting their estimate and agreement to work on your property in writing helps safeguard you from future problems. Liability, safety procedures, scheduling, payment amounts and due dates, lien waivers and cleanup methods are typical factors you will want to have included in the contract.
Choose the Best Time of Year to Have the Work Done
Spring is often the time of year when you notice problems with your roof. These problems are often due to exposure to a harsh winter. During the spring, the weather can be ideal for working outdoors, which makes it a great time to call up a roofer. Summer is another great season to complete roof repair work in most areas of the country. If the warm weather has passed and you need a roof replacement, doing the work in the fall is still acceptable — especially if you live in an area where the fall months are relatively mild weather-wise. Completing roofing work in the fall will ensure your home is fully protected going into the winter months.
Elocal Editorial Content is for educational and entertainment purposes only. Editorial Content should not be used as a substitute for advice from a licensed professional in your state reviewing your issue. Systems, equipment, issues and circumstances vary. Follow the manufacturer's safety precautions. The opinions, beliefs and viewpoints expressed by the eLocal Editorial Team and other third-party content providers do not necessarily reflect the opinions, beliefs and viewpoints of eLocal or its affiliate companies. Use of the Blog is subject to the
Website Terms and Conditions.
The eLocal Editorial Team operates independently of eLocal USA's marketing and sales decisions.