How to Winterize Your House
by Michael Franco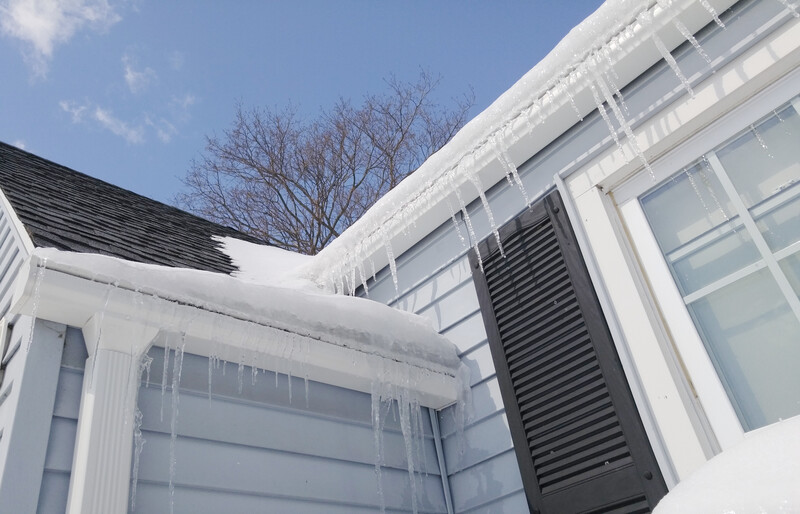 When the trees begin losing their leaves and the temperature drops, it can signal lots of things, like fall, football season and pumpkin spice everything. But you know what else fall is the ideal time for? Winterizing your home.
Read More Home Improvement Articles
Winterizing a house has many benefits. It can protect your household pipes, gutters and heating system, while also working to prevent water damage from winter precipitation and skyrocketing heating bills from poorly sealed windows and doors. And while properly winterizing your home will take some time, many of these winterizing projects can be tackled with just a few inexpensive products. Some won't even cost you a thing.
Winterizing Your Home: 8 Projects to Do This Fall

Bring the Outside In
Fall is a great time to go ahead and pack up any outdoor patio cushions and furniture you want to protect from winter weather. If you don't have great storage options, you might consider covering any patio furniture and cushions you want to protect with furniture covers that'll work to keep the snow, ice and sleet at bay. Outdoor storage benches are also a good option for cushion storage in the off-season. You'll also want to make sure to bring in any plants that aren't frost-hardy to protect them from the first deep chill. Find a warm spot indoors where your outdoor plants will be happy, and park them there until after the last freeze of spring.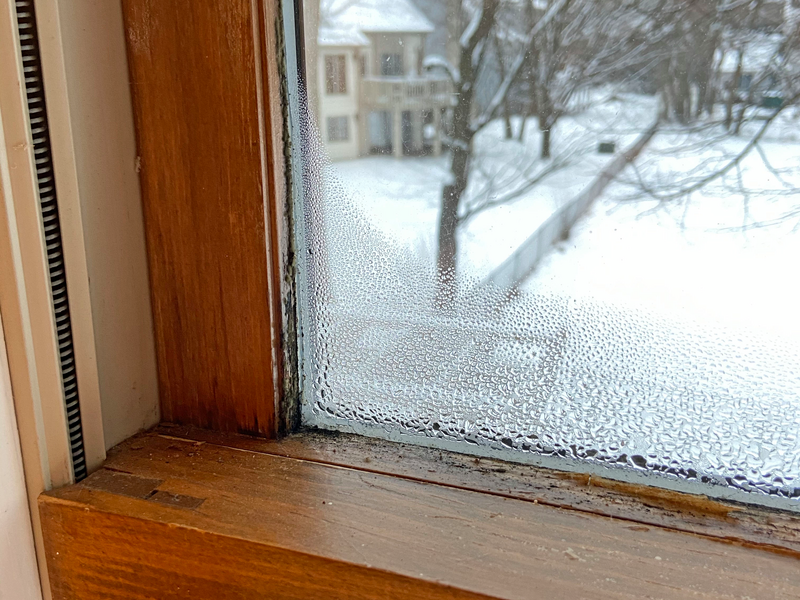 Keep Windows and Doors Sealed
A big part of keeping your home warm in winter months is making sure you're keeping the cold air out and the warm air in. Cold air can leach into your home through the cracks around your doors and windows if they aren't sealed properly. Adding weather stripping around the edges of your doors and caulking any poorly sealed windows can help remedy this. And if you have excess space between the base of your door and the floor, adding a door sweep can help reduce heat loss.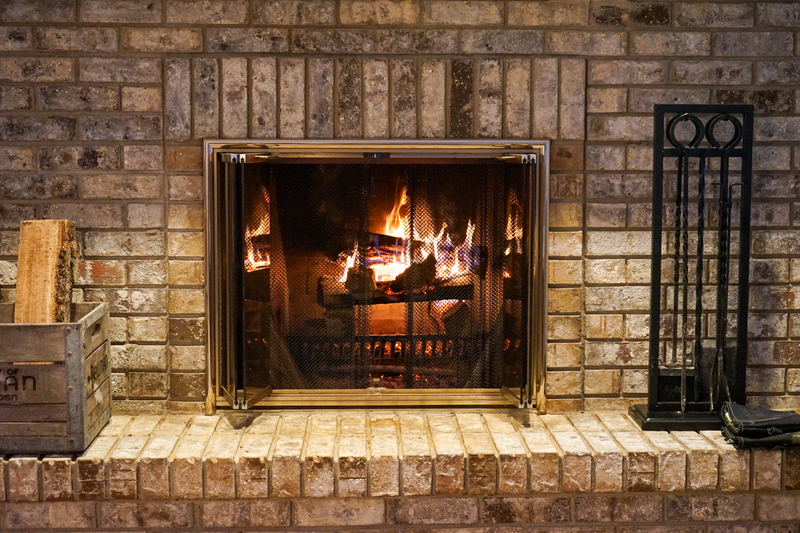 Check Your Chimney
Before you build your first fire of the season, you'll want to make sure your chimney is ready. The soot and other debris that can build up in your chimney can be hazardous and should be cleaned in preparation for winter. You also want to make sure the chimney is not obstructed by any falling limbs or bird nests that need to be removed. Call in a chimney sweep to ready your chimney for the cozy fires of cold season months.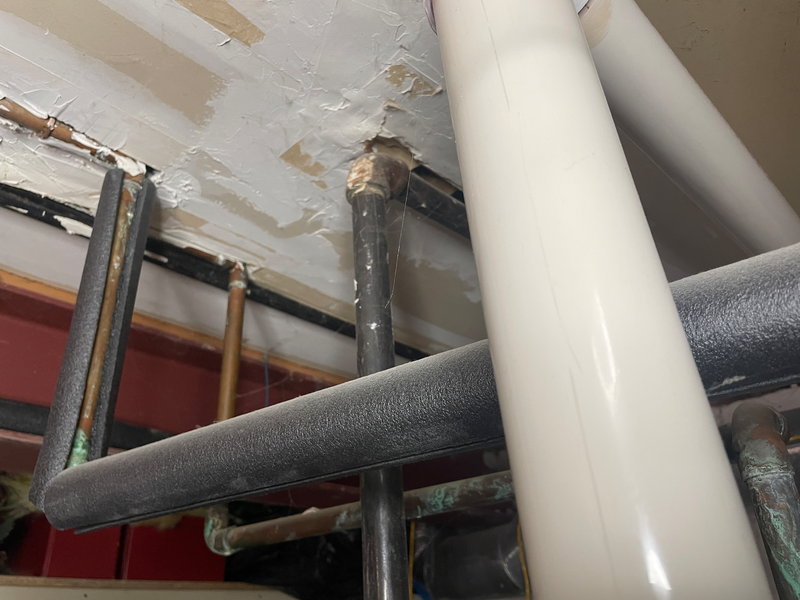 Protect Your Pipes
Pipes can burst if the water within them freezes and expands. All it takes is temperatures dipping below 20 degrees Fahrenheit (-7 degrees Celsius) for even a few hours to put your home's exposed pipes in danger. Whether this is a serious risk depends on how cold winters can get where you live. If below-freezing temps are frequent in your area, play it safe and protect your pipes and spigots by insulating them. Try foam pipe insulators for indoor, exposed pipes, and outdoor spigot covers for your hose bibb.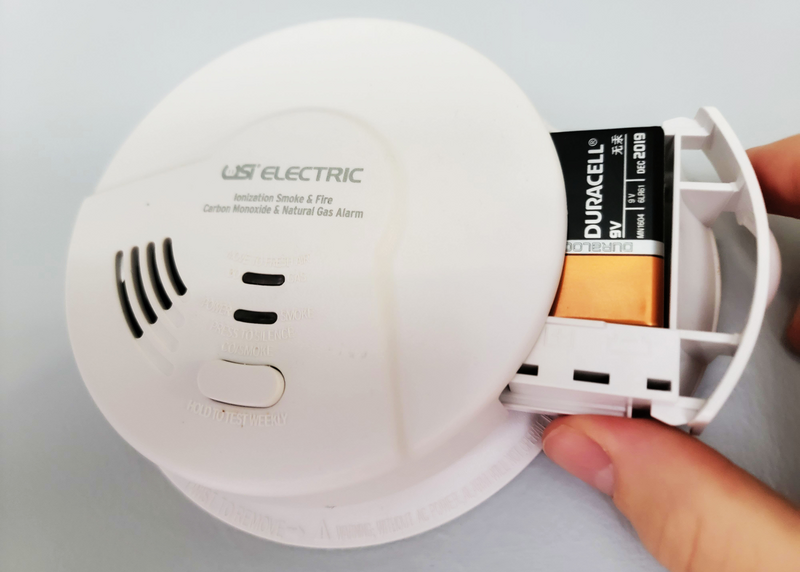 Check Your Detectors
Because you'll be indoors more often in the winter, with doors and windows tightly closed, it's important to make sure your smoke and carbon monoxide detectors are working as they should. Test any detectors already in the home and replace batteries as needed. Now is also a good time to buy additional detectors for any rooms that are lacking.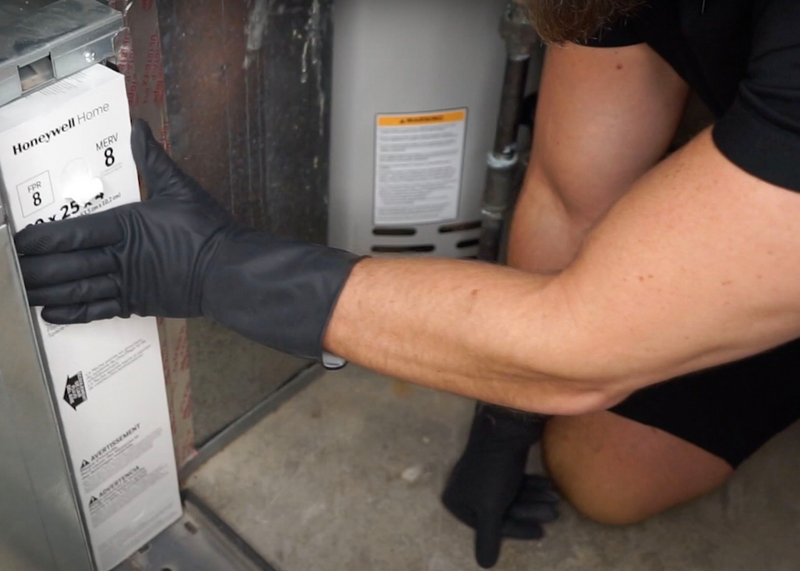 Check Your Filters and Run Your Heat
Before the first really cold night, you'll want to make sure you have clean filters and that your heat is blowing as it should. There's nothing fun about cranking up your heat when temperatures drop, only to discover that your furnace is out of commission. By checking a week or two in advance of plummeting temperatures, you'll give yourself time to troubleshoot and call in an HVAC technician if need be.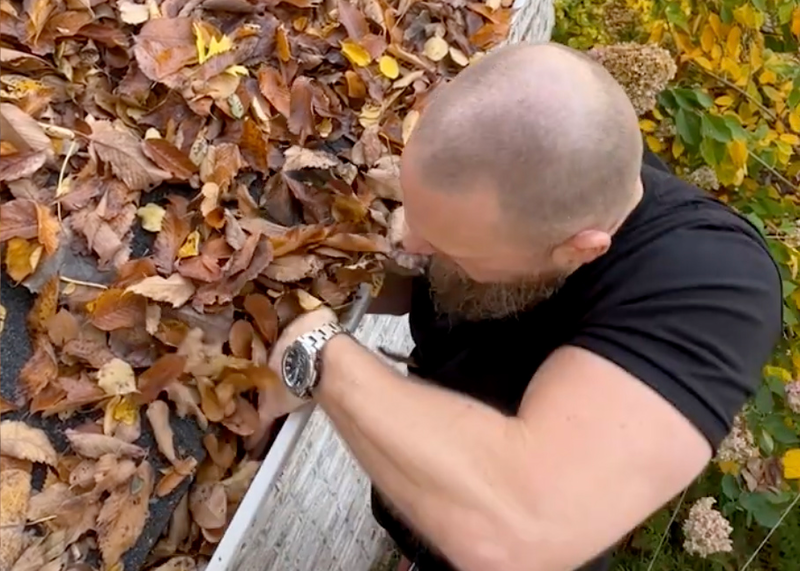 Clean Your Gutters
Late fall, after the last leaves have fallen, is an ideal time to clean your gutters in preparation for winter. Removing leaf and debris buildup prior to the first can prevent all sorts of problems, like sagging or cracked gutters. Ice dams can form when gutters are too full in the winter. Although ice dams can technically form even on empty gutters, they are less likely to cause issues when gutters have been thoroughly cleaned. Cleaning out your gutters ahead of the ice and snow reduces the risk of water stains and the costly repairs associated with overflowing gutters. It'll also help prevent mold and mildew buildup that can aggravate your allergies and damage your home.
Prepare Your Equipment
You don't want to wait for a surprise winter storm to strike before you try to find where you stacked your winter tools from last year. Make sure you know where your snow shovel, ice salt and snow blower are stored and ensure that everything is ready to go and in working order. While you're at it, check to see if you have any backup heating options in case of a power outage. You don't want to be one of the folks lined up at the hardware store hoping to snag supplies the night before a snowstorm.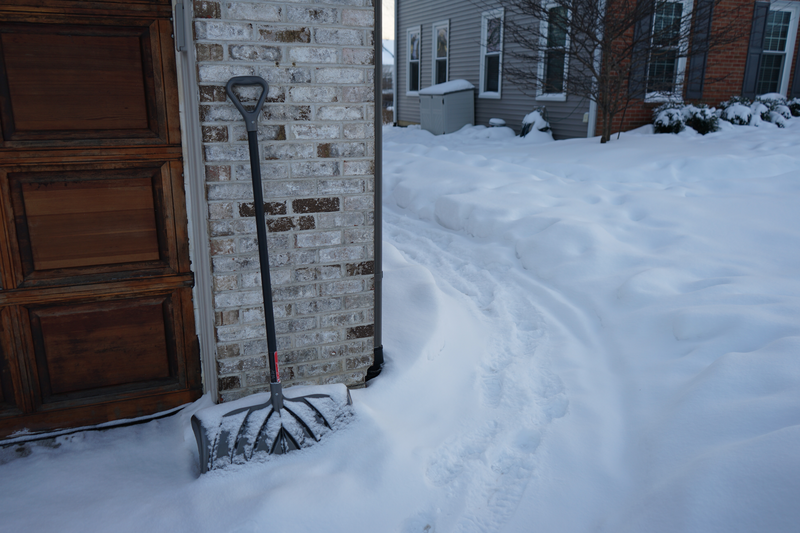 It's Wise to Winterize
Winterizing your home doesn't have to be overwhelming. Even homeowners with a modest budget who are short on time can reap the benefits of winterization with just a few hours' investment and some inexpensive products. Now that you know how to winterize a house, you can decide what needs to be done to ready your home for winter.
Elocal Editorial Content is for educational and entertainment purposes only. Editorial Content should not be used as a substitute for advice from a licensed professional in your state reviewing your issue. Systems, equipment, issues and circumstances vary. Follow the manufacturer's safety precautions. The opinions, beliefs and viewpoints expressed by the eLocal Editorial Team and other third-party content providers do not necessarily reflect the opinions, beliefs and viewpoints of eLocal or its affiliate companies. Use of the Blog is subject to the
Website Terms and Conditions.
The eLocal Editorial Team operates independently of eLocal USA's marketing and sales decisions.