Home Maintenance Tasks You Should Do For Spring
by Team eLocal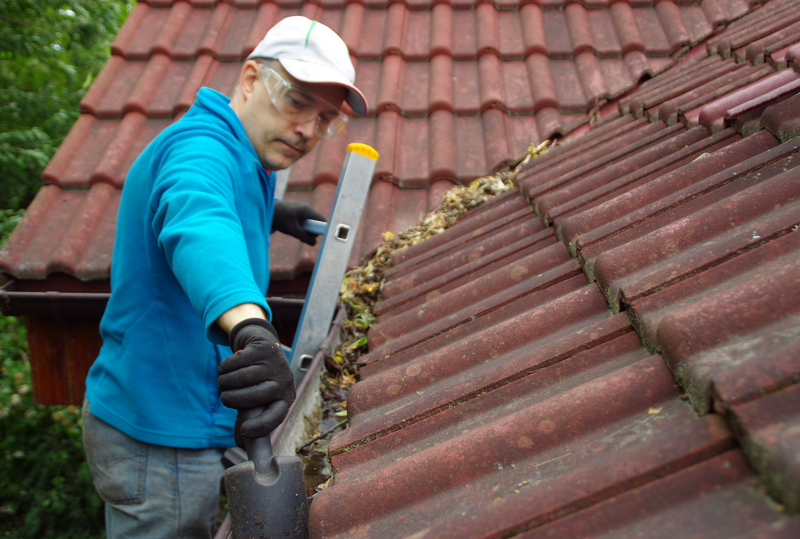 Is your house ready for rainy springtime weather and summer heat? Tick off the items on this home maintenance checklist to make sure.
You can do most essential spring home maintenance yourself, but some jobs are safer left to the pros.
DIY Spring Home Maintenance Tasks
1. Clean the Gutters
Clogged gutters can stop rainwater from draining correctly, potentially causing damage to your walls and roof. Cleaning your gutters is usually a DIY job, but call a professional if you're unsure if you can work safely at height.
You'll need to climb a ladder to clean your gutters, and it's a good idea to use a ladder stabilizer to reduce the risk of falls. Use a gutter scoop to remove debris from your gutters, then rinse them with a garden hose. Repair any cracks in your gutter with caulk. Ensure your downspouts are facing away from your home to improve drainage from the roof.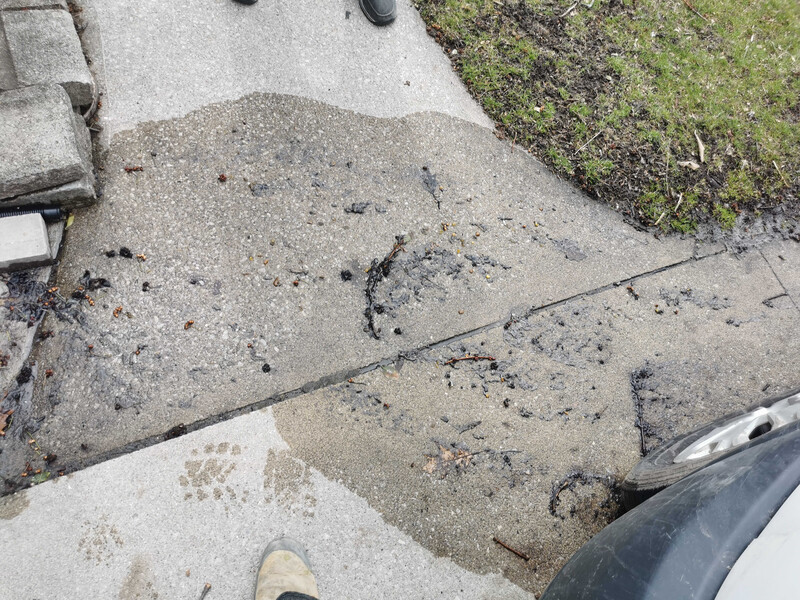 2. Check Concrete Areas
Inspect outdoor concrete surfaces like paths and driveways for cracks or other signs of damage. You can repair small cracks yourself using silicone caulk or a concrete filler compound. However, you may need to hire a professional to repair or replace the concrete if you notice extensive damage.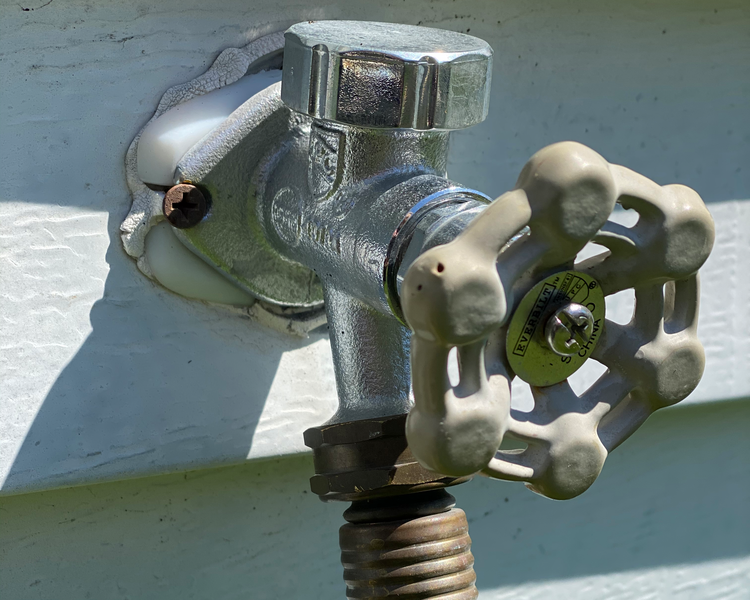 3. Test Outdoor Faucets
Outdoor faucets can often become damaged over the winter, especially if cold temperatures cause water to freeze inside the spigot. Run every outdoor faucet and check them for leaks.
You can check for hidden damage to your outdoor faucet by blocking the opening with your thumb. If you can stop the water from flowing easily, your spigot may be damaged and you should call a professional to repair it.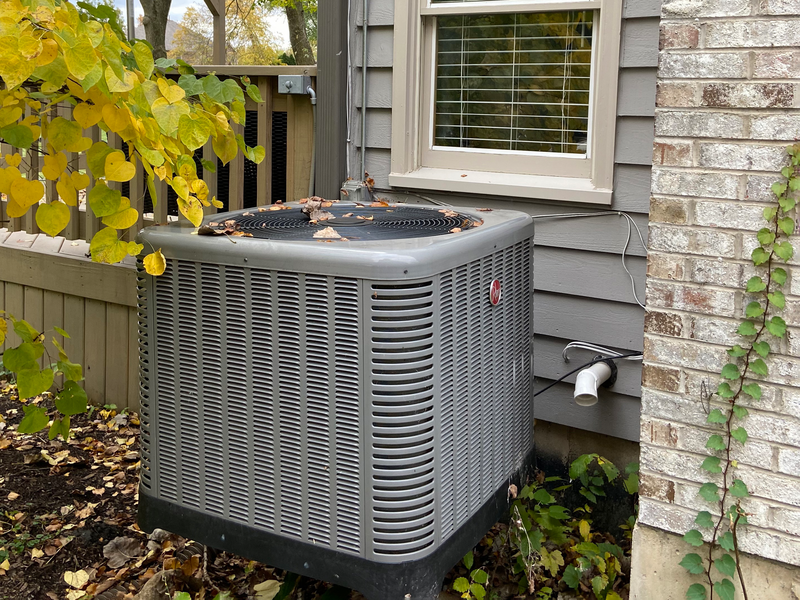 4. Clean Your AC Unit
Clear any debris surrounding your outdoor AC unit and remove any buildup from the ducts and vents. It's also worth replacing your AC filters at the same time to improve indoor air quality and improve your unit's energy efficiency. According to the U.S. Department of Energy, keeping your AC filters clean could improve its efficiency between 5% and 15%.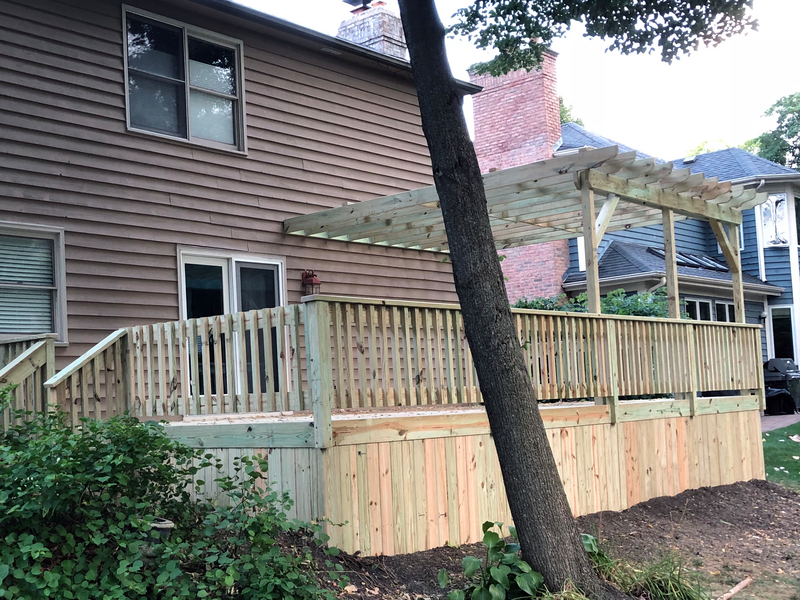 5. Maintain Woodwork and Decking
Check your decking for warped or discolored areas and replace any broken boards. It's also worth inspecting the handrails and steps and repairing any parts that could cause a hazard.
Inspect other woodwork like fences and trellises, and repair or replace loose parts. You can use a pressure washer to remove any caked-on grime that accumulated over the winter from your decking and woodwork. Finally, apply decking oil to protect the wood from the elements and prolong its lifespan.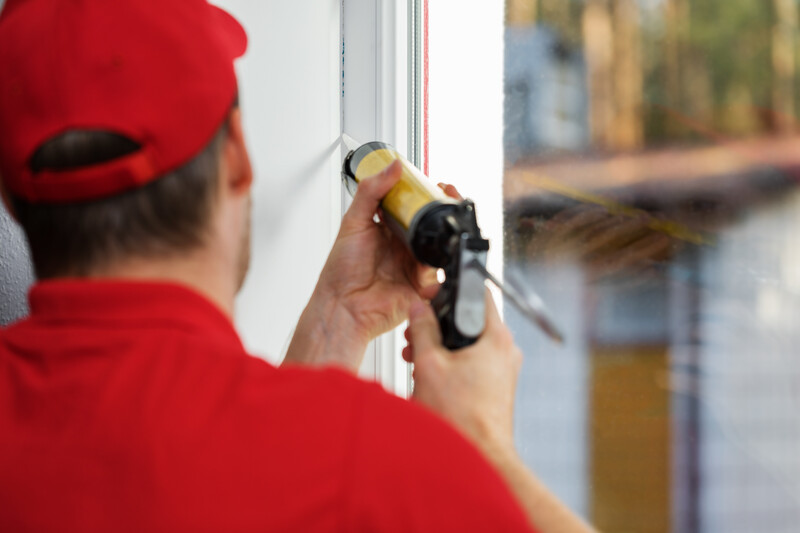 6. Check Windows and Doors
Check the seals and screens on your doors and windows and replace or repair any damaged components. Give your doors and windows a thorough wash, including vacuuming the seals, washing the windowsills and cleaning the weather stripping.
Trim any foliage or tall grass from the area surrounding your windows and remove any standing water to stop mosquitoes from breeding near your home. Now is also a good time to open your windows and air out your entire home.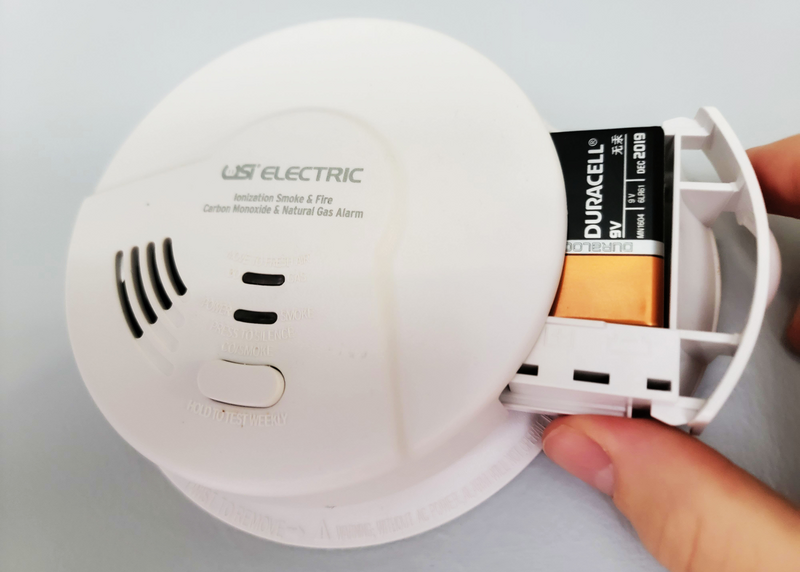 7. Perform Essential Safety Checks
Essential home safety checks are easy to forget, so it's wise to include them on your spring home maintenance checklist. Check the batteries on your fire and carbon monoxide detectors and inspect your fire extinguishers to ensure they're in good working order.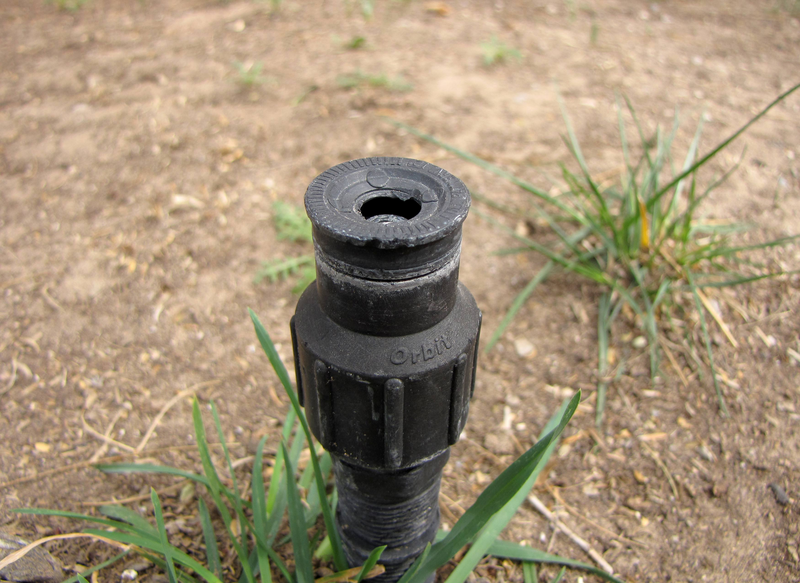 8. Inspect the Sprinklers
Inspect your lawn sprinklers for damage. Run water through the sprinklers, check them closely for leaks or malfunctioning heads and replace any faulty parts. It's also worth checking that the sprinklers are pointed so that they're dousing your lawn and flowerbeds and not your exterior walls or walkways.
Spring Home Maintenance Tasks to Call a Pro For

1. Furnace Service
Although you can clean your furnace yourself, it's worth booking an annual professional furnace service as part of your home maintenance checklist. An expert HVAC contractor can check your system for faults and repair any damage, significantly reducing the risk of carbon monoxide leaks.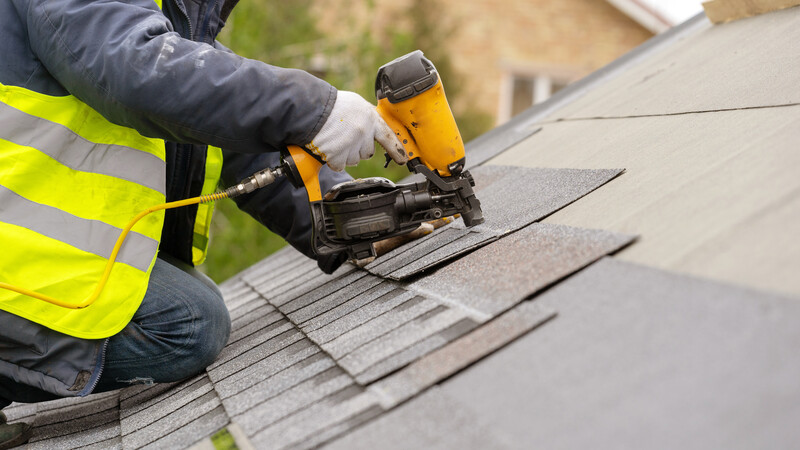 2. Roof Inspection
A yearly roof inspection is another task on your home maintenance checklist that's best left to the professionals. Inspecting a roof can be dangerous, and you may not spot more subtle signs of damage without expert knowledge. A professional roof inspector can repair a damaged roof and diagnose problems before they turn into bigger (and more expensive) issues.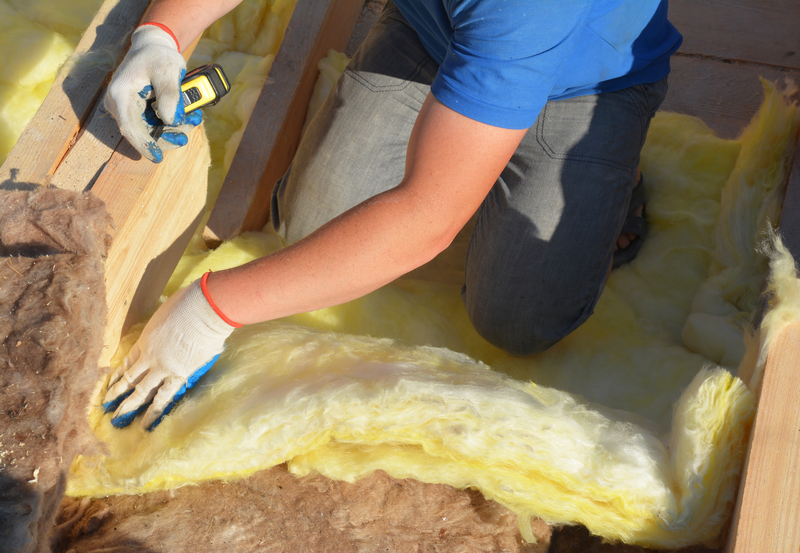 3. Insulation Installation
If your home isn't adequately insulated, now is a good time to upgrade your insulation and improve your home's energy efficiency. You can often install rolls of batt insulation yourself, but it's often safer to hire a professional to install insulation in hard-to-reach areas. Furthermore, professional installers have the equipment and knowledge to fit blown insulation types. Never attempt to insulate your home yourself if it contains asbestos insulation.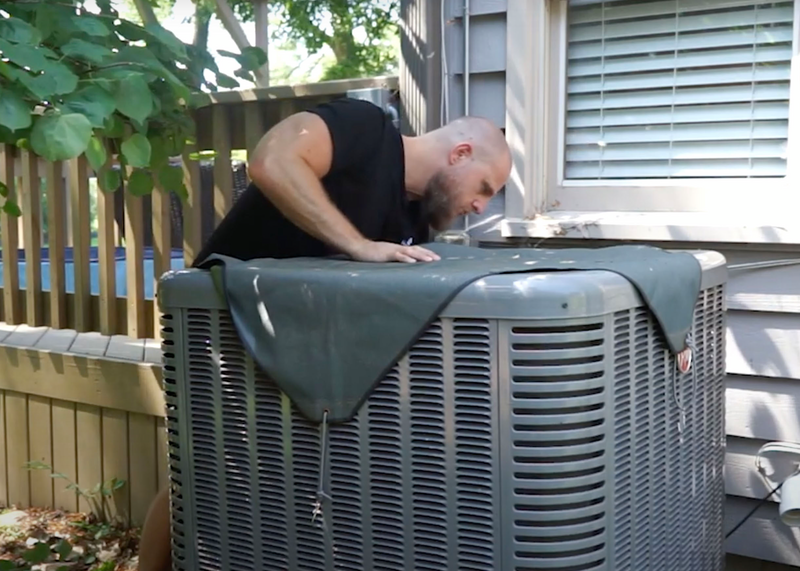 4. AC Service
An HVAC technician can inspect your air conditioning system and repair any problems before they escalate. They can also check the coolant levels and provide maintenance advice. It's a good idea to book an AC service in the spring to ensure that everything works correctly when the summer heat arrives.
Elocal Editorial Content is for educational and entertainment purposes only. Editorial Content should not be used as a substitute for advice from a licensed professional in your state reviewing your issue. Systems, equipment, issues and circumstances vary. Follow the manufacturer's safety precautions. The opinions, beliefs and viewpoints expressed by the eLocal Editorial Team and other third-party content providers do not necessarily reflect the opinions, beliefs and viewpoints of eLocal or its affiliate companies. Use of the Blog is subject to the
Website Terms and Conditions.
The eLocal Editorial Team operates independently of eLocal USA's marketing and sales decisions.