How to Clean a Bathroom Exhaust Fan
by Michael Franco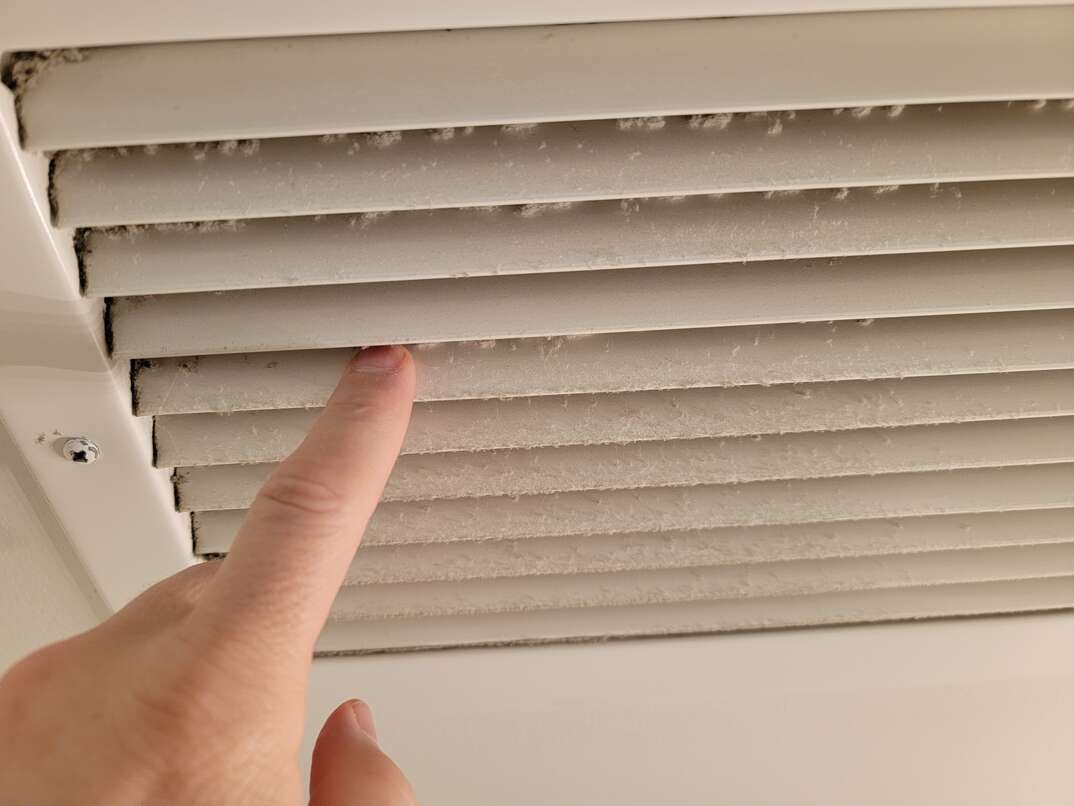 A bathroom exhaust fan plays a vital role in maintaining good indoor air quality and preventing moisture buildup, which can lead to mold and mildew growth. It's also a pro at eliminating unwanted odors.
Read More Home Improvement Articles
Cleaning your bathroom exhaust fan is essential to ensure its optimal performance. In this comprehensive guide, we'll take you through the step-by-step process of cleaning a bathroom exhaust fan.
Clean Your Bathroom Exhaust Fan in 7 Simple Steps
Things You'll Need
Screwdriver: You'll need this to remove the cover or grille of the exhaust fan.
Brush or vacuum: A small brush or a handheld vacuum cleaner with a brush attachment will help you remove dust and debris from the fan blades and housing.
Microfiber cloth: Use a microfiber cloth to wipe down the cover, grille and other accessible parts of the fan.
Mild detergent: Prepare a solution of mild detergent and water to clean more stubborn dirt and grime.
Ladder: If your exhaust fan is mounted on the ceiling, a step ladder will be necessary to reach it safely.
Step 1: Safety First
Safety is paramount. Before getting started with your cleaning project, ensure your safety by turning off the bathroom's electricity at the breaker box. Taking this step will also ensure that the fan doesn't come on accidentally while you are cleaning it.
Step 2: Remove the Cover or Grille
Most exhaust fans have a removable cover or grille held in place by screws. Use a screwdriver to carefully remove the screws and take off the cover. Sometimes, the screws might be located beneath the light cover if your fan is also a lighting fixture. In this case, pop off the cover. Place the screws in a safe location to avoid misplacing them.
If your fan is also a light, you may need to pull the entire housing out of the ceiling. Sometimes, the housing is attached to metal arms that keep it from coming off completely. In either case, you want to make sure you can see the fan blades and have enough room to clean them properly.
Step 3: Clean the Fan Blades and Housing
After removing the cover, you'll gain access to the fan blades and housing. Use the brush or vacuum cleaner to meticulously clean these components. Employ a gentle touch to prevent bending or damaging the blades. For fans with significant dirt accumulation, a slightly damp microfiber cloth can be used to wipe down the blades and housing. If there's a greasy buildup on the blades, a solution of a few drops of dishwashing liquid in a cup or two of warm water should get the job done.
Step 4: Wash the Cover or Grille
If the cover or grille is washable, proceed to clean it using a mild detergent solution. Ensure thorough removal of dirt, grime and soap scum. Rinse the cloth thoroughly and give the cover another wipe to eliminate any detergent residue. If you have a sprayer arm in your shower or kitchen sink, it can help this part of the process go a bit quicker.
Step 6: Dry and Reassemble the Exhaust Fan
Use a clean, dry cloth to remove any left-behind moisture. Then, with all components clean and dry, reattach the cover or grille using the screws that were initially removed. Confirm that the cover is securely fastened in place.
Step 7: Restore Power
Before restoring power, perform a final check to ensure all components are correctly reassembled and firmly secured. Once confident about the proper assembly, reactivate the power to the exhaust fan.
Talk to a Pro
Call to be connected to a local professional
How Often to Clean a Bathroom Exhaust Fan
Determining the frequency of cleaning for your bathroom exhaust fan involves considering several factors, including bathroom usage, the presence of pets and humidity levels in your home. As a general guideline, it is recommended that you clean your bathroom exhaust fan at least twice a year. This routine maintenance helps prevent the accumulation of dust and debris that can compromise the fan's efficiency.
However, if your bathroom experiences elevated humidity due to frequent showers or baths, you might need to clean the fan more often — approximately every three to four months. Excessive moisture provides an environment conducive to mold growth, which can hinder both the fan's performance and indoor air quality.
Should you observe reduced airflow, unusual noises or visible dirt accumulation on the fan cover, consider increasing the cleaning frequency. Consistent cleaning not only ensures the fan functions optimally but also contributes to a healthier bathroom environment.
Elocal Editorial Content is for educational and entertainment purposes only. Editorial Content should not be used as a substitute for advice from a licensed professional in your state reviewing your issue. Systems, equipment, issues and circumstances vary. Follow the manufacturer's safety precautions. The opinions, beliefs and viewpoints expressed by the eLocal Editorial Team and other third-party content providers do not necessarily reflect the opinions, beliefs and viewpoints of eLocal or its affiliate companies. Use of the Blog is subject to the
Website Terms and Conditions.
The eLocal Editorial Team operates independently of eLocal USA's marketing and sales decisions.