What's a Semi-Inground Pool?
by Team eLocal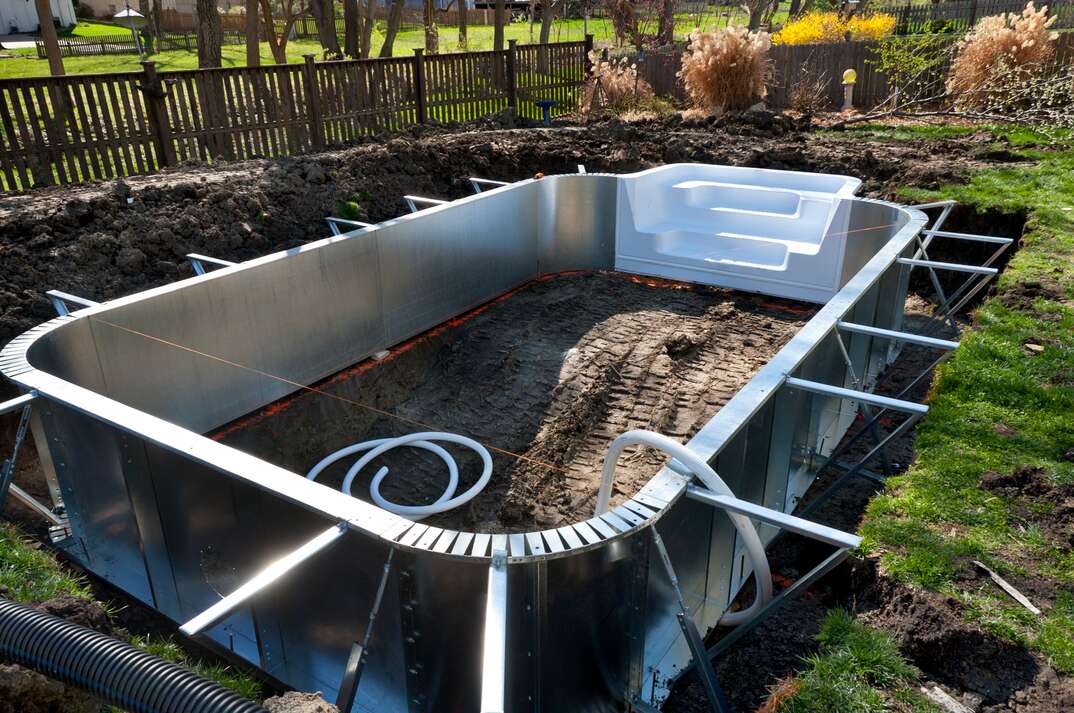 Nothing beats a dip in the pool on a scorching day, and you can get the most out of your pool by choosing the best installation option for your needs.
A semi-inground pool could be a great choice if you have a wonky backyard or want to create a calming oasis with integrated features.
What Is a Semi-Inground Pool?
Semi-inground pools are installed with part of the pool above ground level and the lower section submerged below ground. Therefore, you'll need to dig a pit to contain the inground section. Generally, most of the swimming pool is below ground level, and the walls extend above the ground. Semi-inground pools usually have a uniform depth of around 4 feet and can be made from vinyl, fiberglass or concrete.
The primary advantage of a semi-inground pool is that you can use the walls to create extra features. For example, you could build a poolside bar or add integrated pool entrances or waterfalls.
Talk to a Pro
Call to be connected to a local professional
What Are Some Other Names for Semi-Inground Pools?
Some above-ground pools are suitable for submerging partially below ground level. An above-ground pool sunk into the earth is sometimes called a semi-above-ground pool.
How Deep Are Semi-Inground Pools Buried?
How deep a semi-inground pool is buried depends on the pool's design, how much raised wall you want and your yard's landscape. Most pools installed on level ground are sunk a few feet into the earth. However, you can also install a semi-inground pool on a slope with just one end of the pool submerged.
What's the Difference Between a Semi-Inground and an Inground or Above-Ground Pool?
The difference between a semi-inground and an inground pool is the degree of submersion below the ground. Semi-inground pool walls extend above ground level, but an inground pool is entirely below ground. Unlike a semi-inground pool, you can't install an inground pool on a slope.
Meanwhile, an above-ground pool is entirely above ground level. Therefore, you won't need to dig a pit to install an above-ground pool like you would for a semi-inground pool. Above-ground pools are usually cheaper options because they're easier to install.
Elocal Editorial Content is for educational and entertainment purposes only. Editorial Content should not be used as a substitute for advice from a licensed professional in your state reviewing your issue. Systems, equipment, issues and circumstances vary. Follow the manufacturer's safety precautions. The opinions, beliefs and viewpoints expressed by the eLocal Editorial Team and other third-party content providers do not necessarily reflect the opinions, beliefs and viewpoints of eLocal or its affiliate companies. Use of the Blog is subject to the
Website Terms and Conditions.
The eLocal Editorial Team operates independently of eLocal USA's marketing and sales decisions.