What Is an Epoxy Floor?
by Team eLocal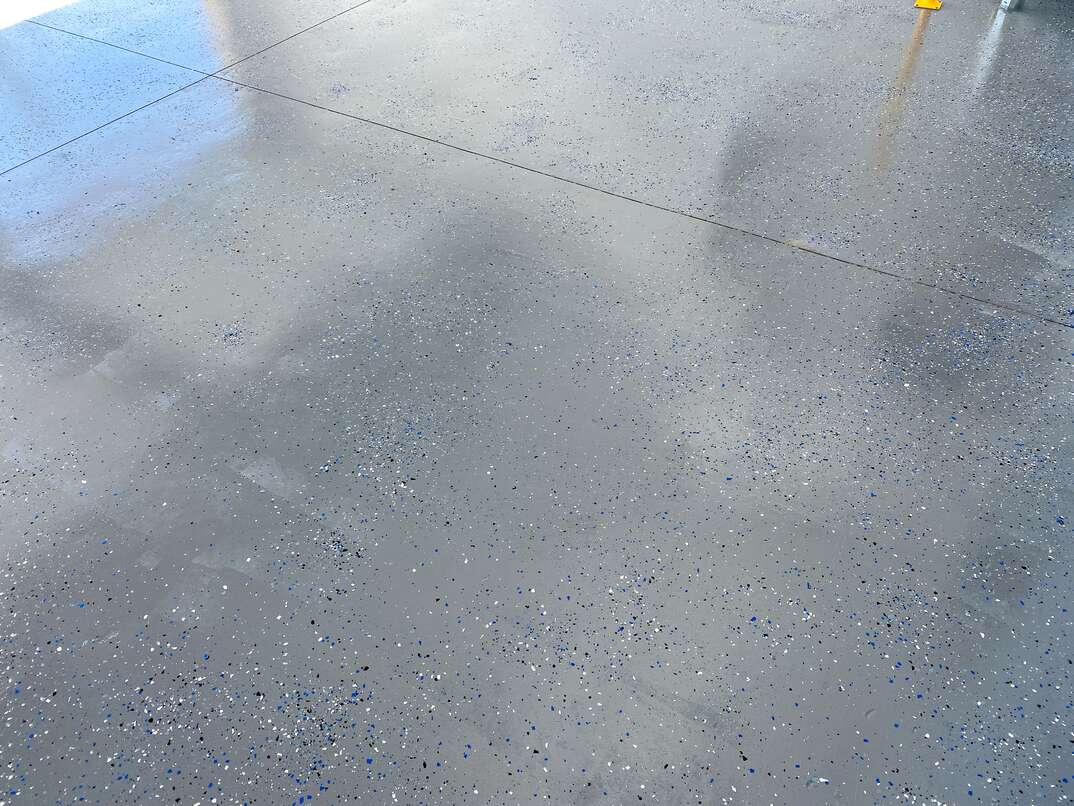 If the sight of a bare concrete floor leaves you cold, installing epoxy flooring might be the attractive alternative you need. An epoxy coating can liven up high footfall areas like garages without compromising durability.
What Is an Epoxy Floor?
An epoxy floor is a type of flooring created by spreading several layers of epoxy on a pre-prepared floor. Epoxy is a resinous material that cures to produce a hard-wearing surface suitable for heavy use. Epoxy floors are generally at least two millimeters thick; a thinner application is known as an epoxy coating.
Talk to a Pro
Call to be connected to a local professional
What Is Epoxy Floor Coating Made From?
Epoxy floor coating is made from a mixture of polymer resins and hardeners that bond together to make a durable material. Some epoxy mixtures contain additional ingredients, such as quartz flakes or gravel. These additions can create decorative effects and make the floor less slippery.
Where Can You Install Epoxy Floors?
Epoxy flooring is usually applied on concrete subfloors. It's less suitable for floors made from materials that are liable to move when you put weight on them, such as wooden and tiled floors. Epoxy garage floors are popular because the material is durable enough to withstand car tires. You can use epoxy to create a long-lasting finish in any area of heavy footfall, including kitchens, bathrooms and home gyms.
How Long Does an Epoxy Floor Last?
According to Bob Vila, epoxy flooring typically lasts between 10 and 12 years. However, it could last as long as 20 years if you correctly prepare and cure the floor. Heavy use could reduce its lifespan somewhat, and you may need to replace it sooner in areas like garages and workshops.
Elocal Editorial Content is for educational and entertainment purposes only. Editorial Content should not be used as a substitute for advice from a licensed professional in your state reviewing your issue. Systems, equipment, issues and circumstances vary. Follow the manufacturer's safety precautions. The opinions, beliefs and viewpoints expressed by the eLocal Editorial Team and other third-party content providers do not necessarily reflect the opinions, beliefs and viewpoints of eLocal or its affiliate companies. Use of the Blog is subject to the
Website Terms and Conditions.
The eLocal Editorial Team operates independently of eLocal USA's marketing and sales decisions.