Should You Repair or Replace Wood Windows?
by Team eLocal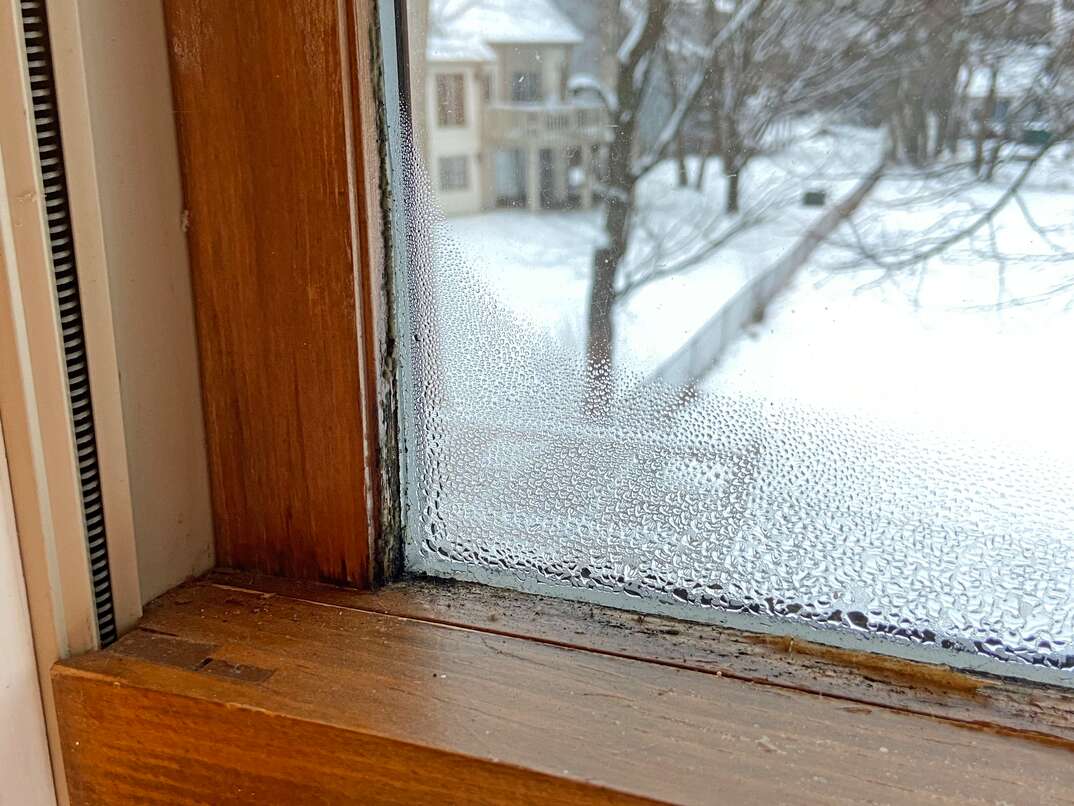 Brrrr! Is it a little chilly in your home? Sure, your wooden window frames may be beautiful, but if they're letting cold air in, you've got a problem.
If the wood windows in your home are drafty, difficult to open or starting to rot, you're probably wondering what to do next. Can your old window frames be repaired, or will you need to replace them entirely?
Should You Repair or Replace Old Wood Windows?
If your windows have extensive damage — major leaks, drafts, structural issues or excessive fog and condensation — replacing them will likely be the most beneficial solution.
Replacing your wood windows also gives you the freedom to install custom wood windows that meet your every need and style preference. This could be your chance to finally have double-hung wooden windows, for example.
Another sign that you need to replace your windows is a higher-than-normal energy bill. This might mean it's time to invest in new windows that are more energy-efficient.
If your wood windows have minor damage, such as a cracked exterior casing, broken glass or small leaks, repairs might be an easier and more cost-effective option — especially if you want to keep the aesthetic your old wooden windows provide. If you're experienced with DIY, it's possible to remove your wood windows and do the repairs yourself. Just make sure you take all required safety precautions.
Talk to a Pro
Call to be connected to a local professional
What's the Price Difference Between Repairing and Replacing?
Window replacement and repair costs vary from project to project. Design, size and placement help determine the cost of replacing your wood windows. According to The Spruce, you can expect to pay an average of $600 to $700 per window, with specialty windows landing in the $1,000 to $2,000 range.
When it comes to repairing your windows, costs can be as low as $20 for a DIY project. For repairs that you can't handle on your own, labor costs will account for the bulk of your bill. Repairing wooden window frames typically costs somewhere between $100 and $300 or more, still significantly less than a full-on replacement.
Are Wooden Windows as Energy-Efficient as Metal or Vinyl Windows?
Without proper insulation, old windowpanes can cause your utility bills to skyrocket. But what about new wood windows — are they as energy efficient as metal or vinyl? It may surprise you that wood and vinyl are some of the most energy-efficient window options out there. They provide more thermal resistance than metal windows.
Elocal Editorial Content is for educational and entertainment purposes only. Editorial Content should not be used as a substitute for advice from a licensed professional in your state reviewing your issue. Systems, equipment, issues and circumstances vary. Follow the manufacturer's safety precautions. The opinions, beliefs and viewpoints expressed by the eLocal Editorial Team and other third-party content providers do not necessarily reflect the opinions, beliefs and viewpoints of eLocal or its affiliate companies. Use of the Blog is subject to the
Website Terms and Conditions.
The eLocal Editorial Team operates independently of eLocal USA's marketing and sales decisions.