Planning on Moving? You Can Do These 8 Tasks in Advance
by Team eLocal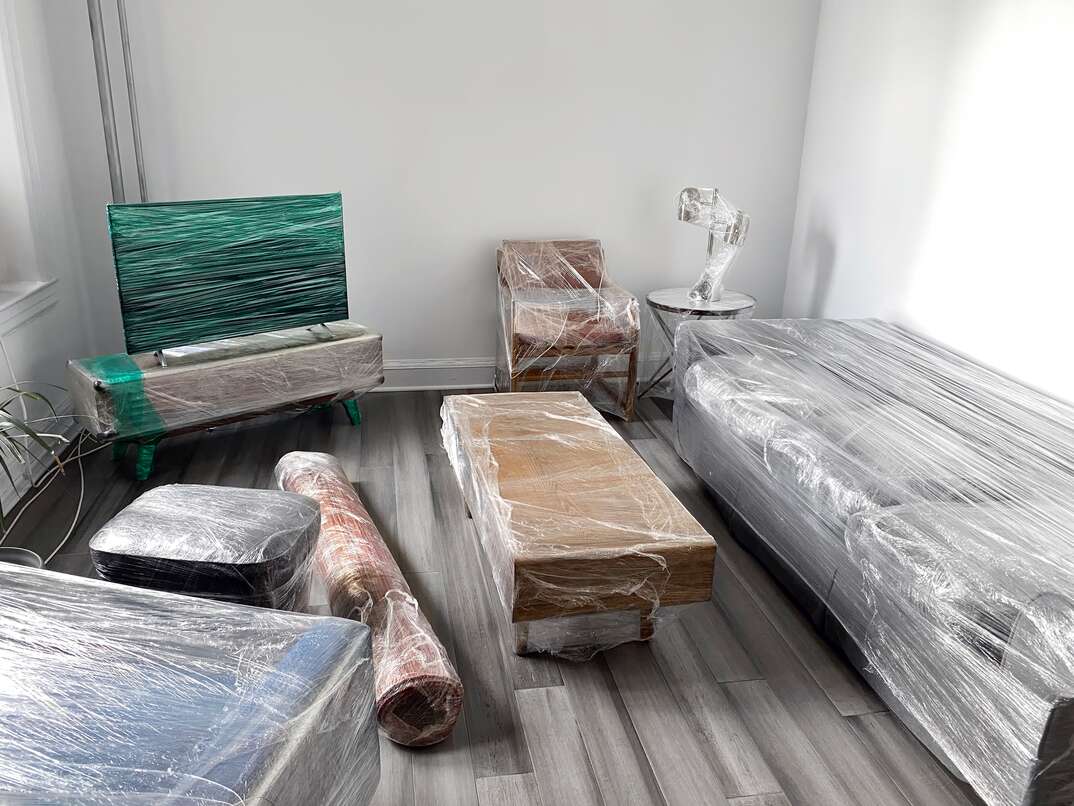 You've found the new home of your dreams, and you're ready to start your new life there. But first, you have to pack and move everything.
Moving comes with its share of emotions, stress and backaches. Tackling these tasks before the move can make the whole process easier.
What Are Some Tasks You Need to Do Before You Move?
Moving requires lots of prep work — it's a lot more than just packing up your belongings and moving them to a new house. You should create a personalized moving checklist to keep you on track. Here are several things you might consider putting on that list:
Talk to a Pro
Call to be connected to a local professional
1. Declutter Your Home
As soon as you know you're moving, start decluttering and downsizing. The move is faster, and often cheaper, if you decrease how many things you move — even if you will have room for all of it (and more) at your new place. You might be able to rent a smaller moving truck, and a moving quote will be cheaper if you have less stuff for the movers to pack.
If you have time, consider holding a garage sale to get rid of everything in one day. You can list individual items on Facebook Marketplace, but this takes more time because you have to set up times to meet with various buyers. If you're not worried about making money on your old items, donating them is easier.
2. Rent a Storage Unit
Renting a storage unit can also be helpful, even if you're not staying in the same area. A rental unit lets you clear out items well in advance if you're trying to depersonalize your current home to sell it. If you take boxes to a storage unit while you're packing, you'll have some room to work instead of having piles of boxes throughout your home. If your new home won't be ready when you arrive, you might need to use a storage unit in your new location until you can move in. Rent the storage unit early to secure one that's the right size and in a convenient location.
3. Choose and Book a Moving Method
Decide as soon as possible how you plan to move. Self-moving with a rental moving truck is often cheaper, but it's more work. Full-service movers can pack your belongings for you, load them into the truck and unload them at the final destination. To split the difference in terms of work and cost, you could pack yourself and let movers load, transport and unload the boxes.
You can also get storage cubes or pods dropped off at your house. These look like shipping containers that you can load. When you're ready, the company picks them up and moves them. This is a good option if you're going long-distance.
Establish a budget and get quotes for the various moving methods. Book your preferred method as soon as possible to secure it. This is especially important if you're moving at the beginning or end of the month, during summer or near a holiday, which are popular times to move.
4. Gather Moving Supplies
Stock up on moving supplies four to eight weeks before your move. You'll often see moving boxes listed in local Facebook buy and sell groups. You can sometimes get used boxes from retail stores, or you can buy moving boxes. Don't forget plenty of tape, labels and permanent markers. Create a central packing station where you keep the supplies.
5. Research Schools and Daycares
If you have kids, research schools and daycares early. It can take some time to decide which is best, especially in large cities with lots of options. Some schools and daycares have waiting lists, so don't wait until you move to contact them.
6. Make a Moving-Day Gameplan
Depending on your situation, you're likely going to be dealing with a lot of moving parts when the big day comes. If you're moving long-distance, for example, you might choose to drive or fly. If you fly, you'll need to have your vehicle shipped.
Create a moving-day timeline to ensure you stay on track. If you have pets or kids, make arrangements for them to ensure they stay safe and out of the way on moving day.
7. Pack Your Belongings
Packing is one of the most time-consuming parts of moving, so start early. Create a packing checklist that covers each room with a timeline for completing the packing. Start with things you rarely use and won't miss once they're boxed up. Label boxes in lots of detail to find things easily when you arrive.
8. Notify Service Providers
You'll also need to notify all of your service providers and any company you do business with. Places you might need to contact include:
Schools
Employers
Medical providers
Health insurance company
Auto and home insurance company
Utility companies
If you have subscriptions, you'll need to change your address with them. Check a few weeks in advance on setting up the utilities and internet service in your new home. Don't forget to shut off the utilities in your current home after you move. If you have local memberships, such as gyms or organizations, check on canceling or transferring those memberships about a month before your move.
Elocal Editorial Content is for educational and entertainment purposes only. Editorial Content should not be used as a substitute for advice from a licensed professional in your state reviewing your issue. Systems, equipment, issues and circumstances vary. Follow the manufacturer's safety precautions. The opinions, beliefs and viewpoints expressed by the eLocal Editorial Team and other third-party content providers do not necessarily reflect the opinions, beliefs and viewpoints of eLocal or its affiliate companies. Use of the Blog is subject to the
Website Terms and Conditions.
The eLocal Editorial Team operates independently of eLocal USA's marketing and sales decisions.