What Type of Flooring Should I Put in Every Room?
by Oriel Roy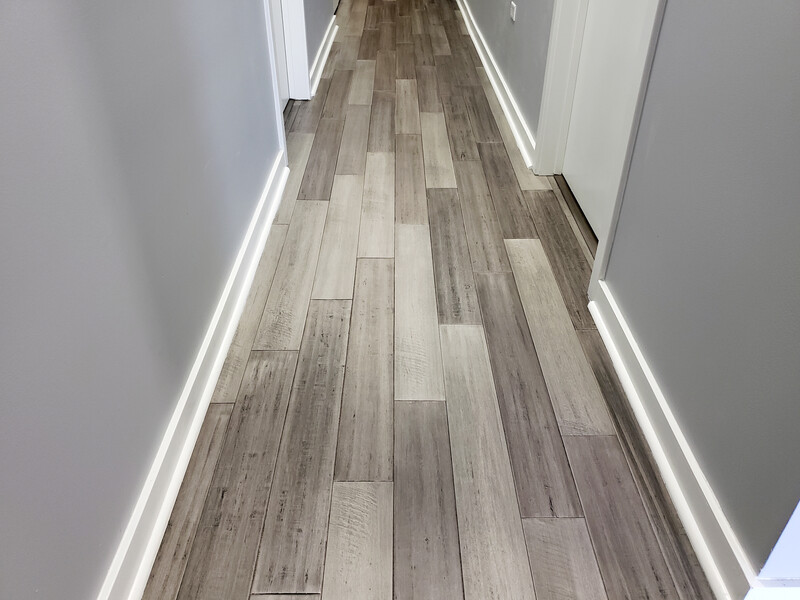 Write a horror story in two words: Carpeted. Bathrooms.
If that doesn't strike fear into your heart (or call to mind a distinctive musty smell), your childhood home likely wasn't victim to this home trend of the 1970s and '80s — or your parents were able to foresee the issues with putting such a moisture-attracting material in a place with so much moisture.
Read More Home Improvement Articles
But maybe your flooring woes are caused by problems that were much less obvious when you renovated, like ice-cold concrete in the bedrooms or dog-scratched hardwood in the mudroom.
If only you had the foresight, then, that we're about to give you, now, dear homeowner. Here's how to pick flooring options suitable for each and every room in your home.
The Best Type of Flooring to Put in Each Room of Your House

Kitchens
What type of floor you should install in your kitchen depends on the level of footfall, the risk of spills and how much you're willing to maintain it. Floor tiles are an excellent option for a low-maintenance, entirely spill-proof kitchen floor. However, they can feel hard and cold underfoot and usually require professional installation.
Vinyl flooring is one of the most durable flooring types for kitchens and is quick and cheap to install. It's waterproof, making it suitable for families with small children and pets. You can purchase vinyl flooring as large sheets or click-and-lock luxury vinyl tiles that mimic the look of natural wood or tiles.
Hardwood floors can be an attractive choice for a country-style kitchen, but they're also the most expensive to install and complicated to maintain. You'll need to refinish your floor periodically and immediately clean up any spills or messes to prevent damage.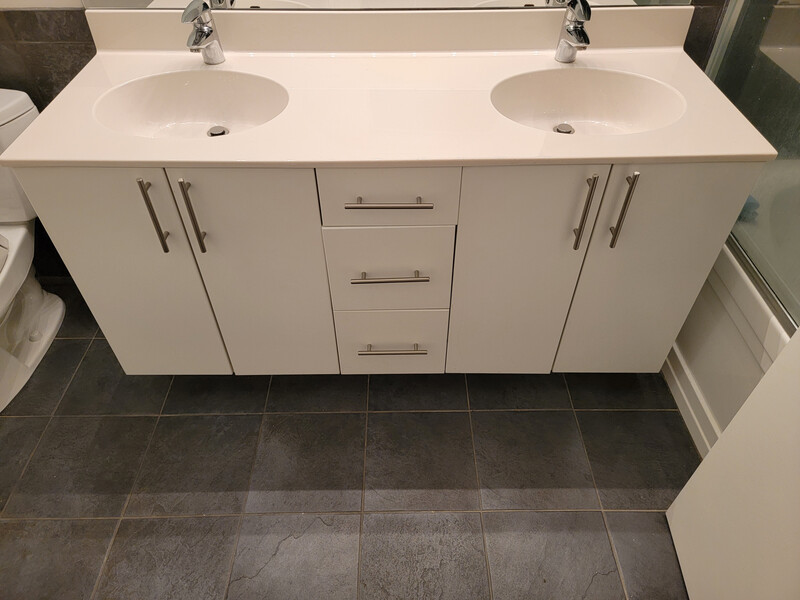 Bathrooms
Water resistance is the most crucial factor when choosing a bathroom floor, making tile and vinyl great choices. Hardwood floors are less suitable because the high moisture levels in a bathroom can cause warping. (And don't get us started on the carpet thing again.)
However, you can still get the look of a hardwood floor in the bathroom by choosing water-resistant engineered wood planks. Engineered bamboo planks are also highly durable and resistant to water, and it's easy to repair your floor by replacing individual sections. However, bamboo is prone to scratches, so you should avoid dragging furniture or other heavy items across it.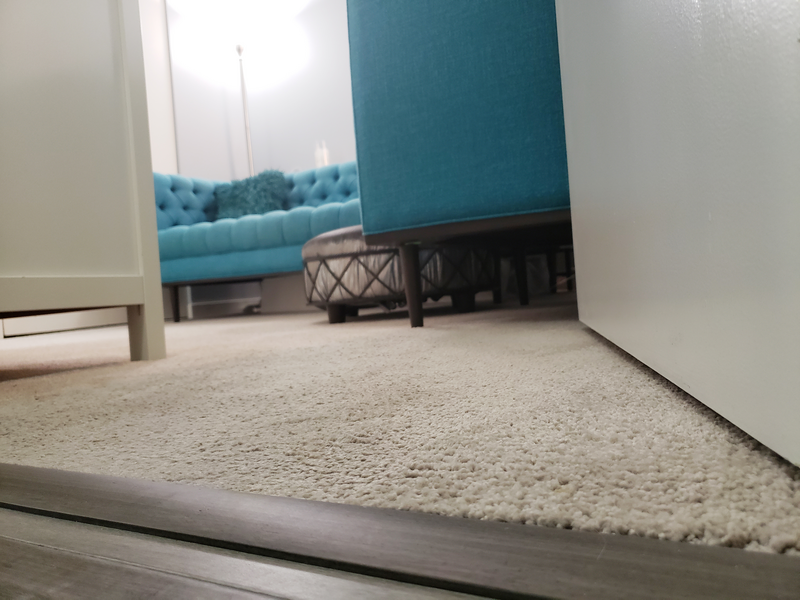 Bedrooms
Carpet is a popular choice for bedrooms because it's soft underfoot and comes in a broad range of patterns and styles. It can also be a safer option in kids' bedrooms or if you're prone to falls because it provides more cushioning than other flooring types.
Hardwood flooring looks stunning in bedrooms, but it's not ideal for children's rooms because it's vulnerable to spill damage and requires frequent maintenance. Wood-look laminate flooring could be a better choice if you want the look of a hardwood bedroom floor without the maintenance. Many people find hardwood floors uncomfortable in a bedroom because they provide little give underfoot, but you can get around this problem by laying rugs beside beds.
Vinyl is a more unusual option for bedroom floors, but it has its place in some houses. It's often the cheapest type of flooring, so it's worth considering for rooms you don't use often, such as guest bedrooms. It could also be a good option if you need a waterproof bedroom floor because you have a shower cubicle or bathtub in the same room.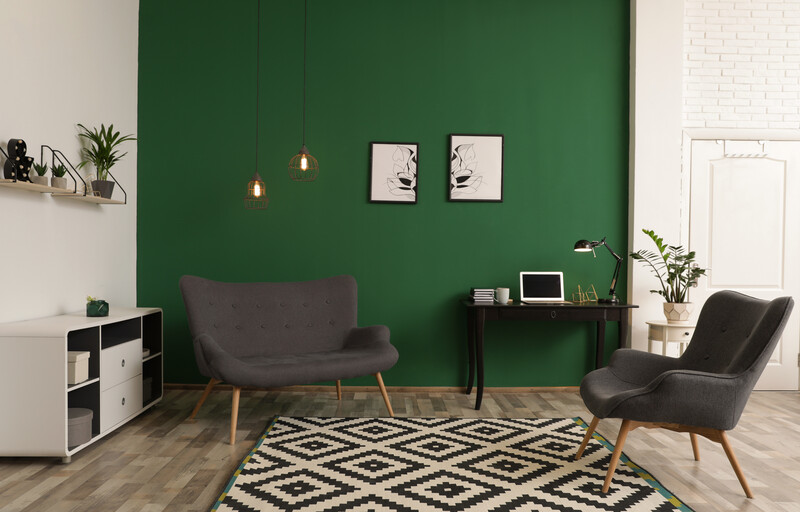 Living Areas
Living room flooring should be durable enough to withstand heavy footfall, comfortable underfoot and visually appealing. Fortunately, many flooring materials meet these criteria, including carpets, vinyl and engineered wood.
Stone floors are a less common choice for living rooms, but they could be worth considering if you want a premium or rustic look. They're expensive to install and can feel cold underfoot, but they're also exceptionally durable. Hardwood floors are more popular and can give a living room warmth, but you may need to refinish them regularly if your living room sees a lot of heavy use.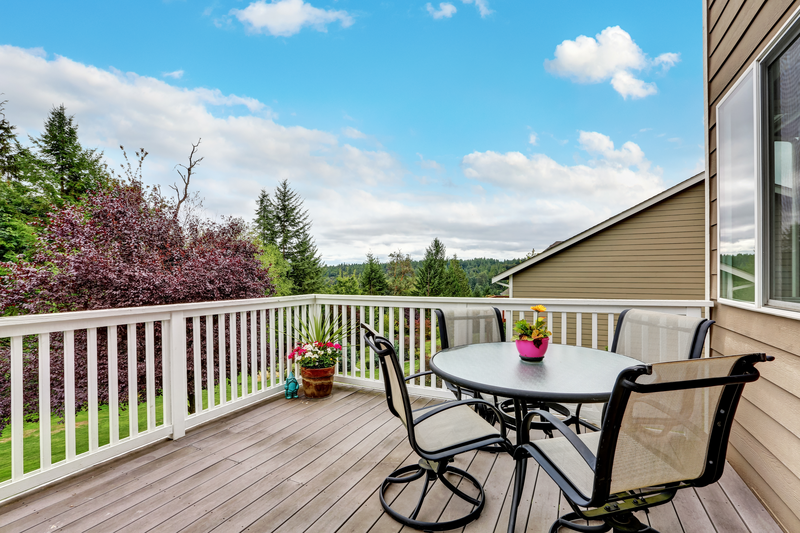 Porch
Wooden floors are the most traditional choice for porches, but you'll need to choose a weatherproof option. Pressure-treated pine, redwood and cedarwood resist moisture and are suitable for building porch decks. Pine is the most affordable choice and requires drying and sealing, but you can purchase pre-treated planks. Redwood and cedarwood are more expensive but can last decades with minimal maintenance.
Plastic wood composite planks are a more durable alternative, but they're also significantly more expensive. Brick pavers are a more affordable option if you want maximum durability and weather resistance. Many paved brick floors last a lifetime, even in the harshest conditions, and you can replace damaged bricks individually.
You've got more options if you have a screened-in porch, provided the type of floor is non-absorbent and water-resistant. Vinyl and tiles are popular because they're low-maintenance and can handle muddy shoes.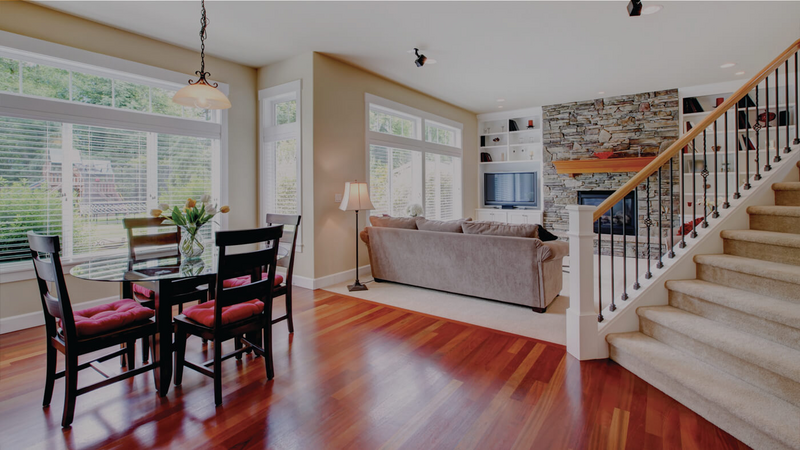 Stairs
Vinyl, hardwood and carpet are all suitable for stairs because they're durable and easy to install. However, smooth flooring materials can be slippery, so carpet is the safest option for kids or people with mobility issues. If you want the look of a hardwood staircase, consider installing a carpet stair runner to reduce the risk of falls.
Elocal Editorial Content is for educational and entertainment purposes only. Editorial Content should not be used as a substitute for advice from a licensed professional in your state reviewing your issue. Systems, equipment, issues and circumstances vary. Follow the manufacturer's safety precautions. The opinions, beliefs and viewpoints expressed by the eLocal Editorial Team and other third-party content providers do not necessarily reflect the opinions, beliefs and viewpoints of eLocal or its affiliate companies. Use of the Blog is subject to the
Website Terms and Conditions.
The eLocal Editorial Team operates independently of eLocal USA's marketing and sales decisions.